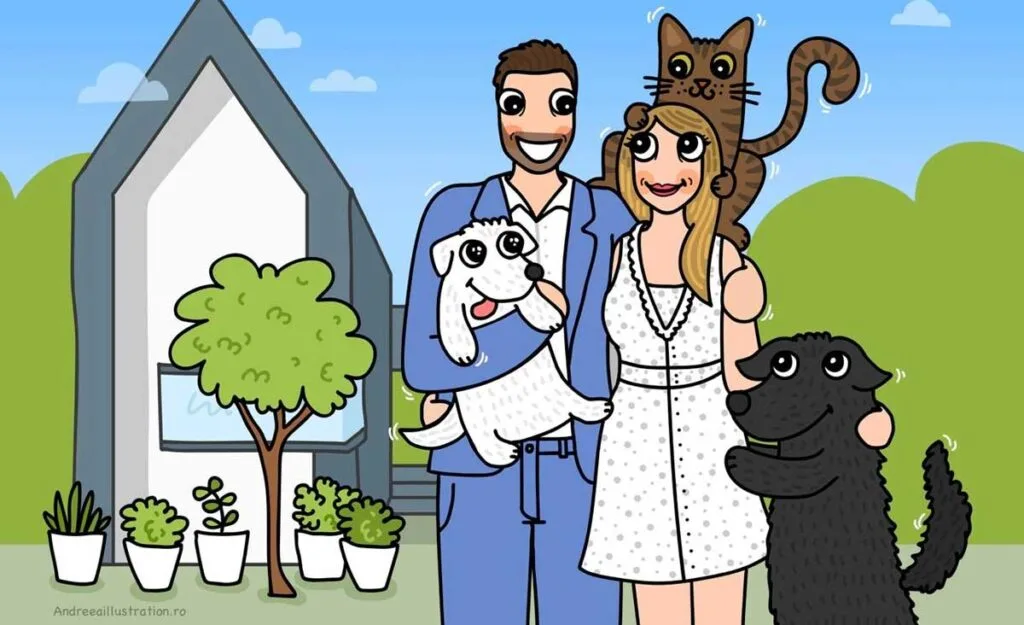 I dwelled a lot on the thought of writing about the changes in my life and on the blog, that is, about moving to "the countryside", homestead living, gardening, and herbalism, and I finally decided that I had to do it. Maybe some of you are passionate about the same things and the information provided will help you, in addition to the recipes that I will continue to post on a regular basis.
If you've been following me for a while, you've probably noticed that I'm a very private person, I don't fit into the trends of "influencers" on Facebook and Instagram, although paradoxically my job keeps me connected to everything social media. I love the work I do for my clients, but strangely, for me and Gourmandelle, I didn't feel like doing it. However, I decided to show you a small part of my life, only here on the blog, in order to help you gather useful info about gardening, homestead living, and herbalism, in case these are areas of interest to you.
Three years ago I made the decision to build a house with my 10-year-old boyfriend, my current husband. Two extremely difficult years followed… our close friends know some of the challenges we endured, on all levels. Building a house from scratch is not something I would recommend to anyone, however… for us it was worth the hard work. It was a period full of teachings and spiritual/emotional evolution for both of us, and in the end, we are grateful for everything that happened, good and bad. We have the house of our dreams with all the necessary comfort and with a generous patch of land that brings nature closer to our hearts.
A year ago we finished and moved into our house. We live in a city near Bucharest, we are neighbors with my in-laws who are my spiritual parents, as I like to consider them, and since then a new chapter has begun, a new path has been developed in front of me and it is so fulfilling and beautiful …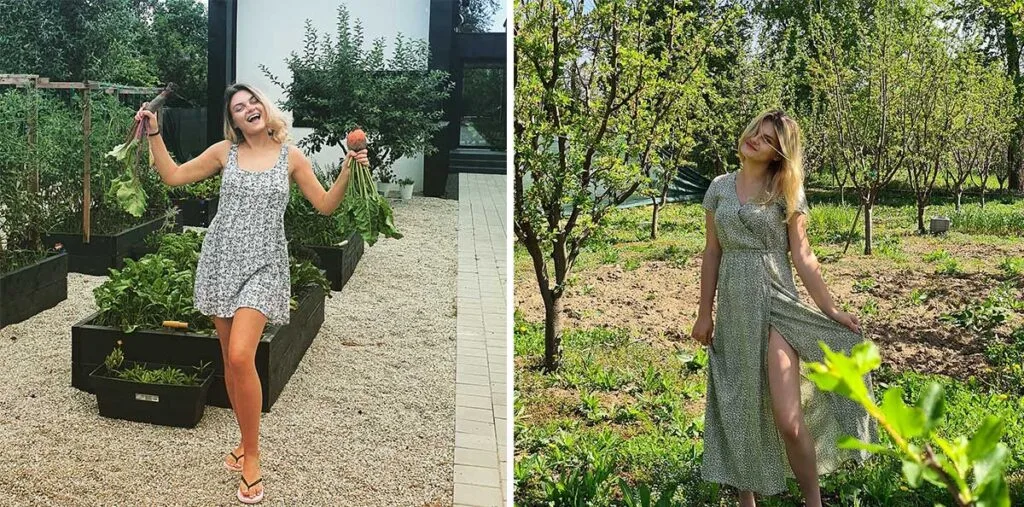 For the first time in my life, I don't have a plan anymore, I don't know what will happen next, what is the next goal set… So far I have gone from goal to goal, from planning to planning, my life has been calculated, for that is my nature, but now I feel that I have to let myself be carried away by the wave and to have confidence in what will follow. And this freedom that I offered myself, has opened new doors to new passions.
I started to feel a strong attraction to gardening, although my experience was 0 before moving to the "countryside", I didn't even manage to maintain the houseplants too well, I started to document myself thoroughly and to learn something new every day.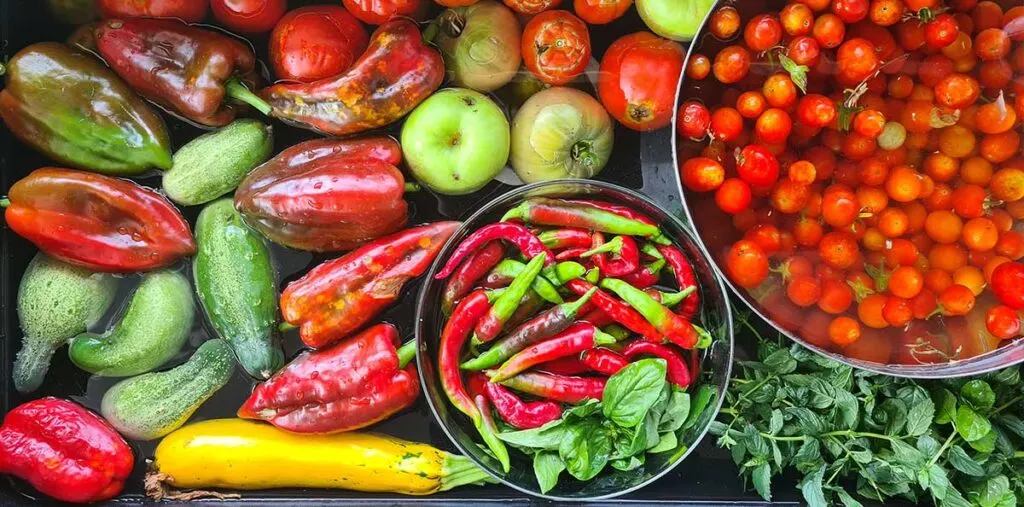 This year (2021) was the first year I experienced gardening and it was so fulfilling and joyful that I gained courage for the next season. My in-law's experience also helps me a lot, as they have had a garden and an orchard for many years. I brought my contribution with what I learned about permaculture, eco / organic gardening, and growing some less conventional vegetables and greens. Although I did not manage to dedicate myself completely to gardening and sometimes I neglected this activity, I can still say that the 2021 season was a success considering the work done. We ate the sweetest tomatoes and enjoyed rich harvests of zucchini, herbs, abundant fruits, eggplants, peppers and more. I learned a lot, I made mistakes, but I have big plans for 2022. 🙂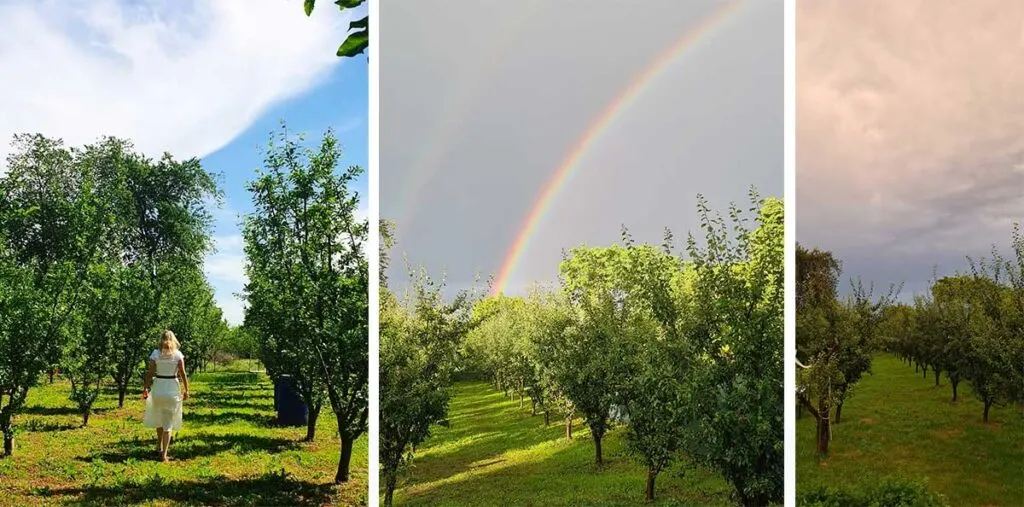 In addition to gardening, I also developed a passion for natural medicine/herbalism, which I had for years but had no desire to take to another level, until now. Seeing how wonderful the plants grown with my own hands are, I decided this summer to prepare syrups and teas, and from next year I will prepare my own tinctures and creams/ointments, plus other natural remedies made for my family, from my own garden.
I started to study this field thoroughly and I have already discovered that among the "weeds" that annoyed me in the yard, there are a lot of edible plants with medicinal properties, of which I had no idea! I would like to make them known to you. We are surrounded by so many wonders of nature, we just have to open our eyes to see and understand them…
So, I want to start a series of articles documenting my activity in the garden, with tips on the care and cultivation of plants, as well as articles on the recognition and use of medicinal plants. I hope this information helps and inspires you. If you have any questions, you can leave me comments or write me an email. I will always be happy to answer. 🙂