I'm happy to announce that the affiliate system for the Gourmandelle Meal Planner is finally finished!
I'm looking for bloggers or individuals who are interested in becoming affiliates for the custom meal planning service I'm selling on my blog. This means that if you'll recommend the Gourmandelle Meal Planner you will earn 30% of all recurring meal plan subscriptions that come via your affiliate link!
---
It's time to stop worrying about what you're going to eat! I created the meal planner app to help you! Get your personalized meal plan with delicious, healthy, and budget-friendly recipes! GET YOUR MEAL PLAN!
---
What is the Gourmandelle Meal Planner?
Gourmandelle Meal Planner is a personal meal planning assistant offering personalized recipes for each person's exact needs.
INSTANT meal plan access via the Dashboard.
Web app with responsive design can be accessed with mobile devices as well. The Android and iOS versions are under development.
Supports 8 types of diets (macrobiotic, low FODMAP, vegan, raw vegan, vegetarian, and more.)
It's allergy-friendly. It helps people with one or multiple food allergies or intolerances.
Eliminates food waste or compulsive grocery shopping!
Helps people get organized with auto-generated grocery-lists and printable meal plans.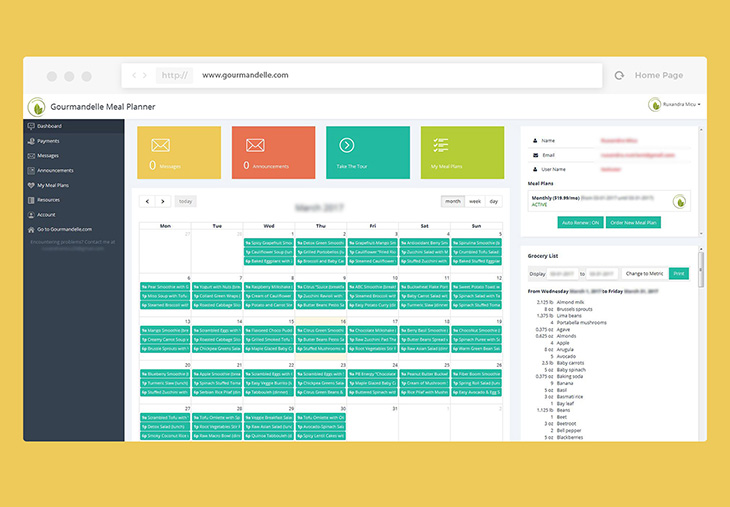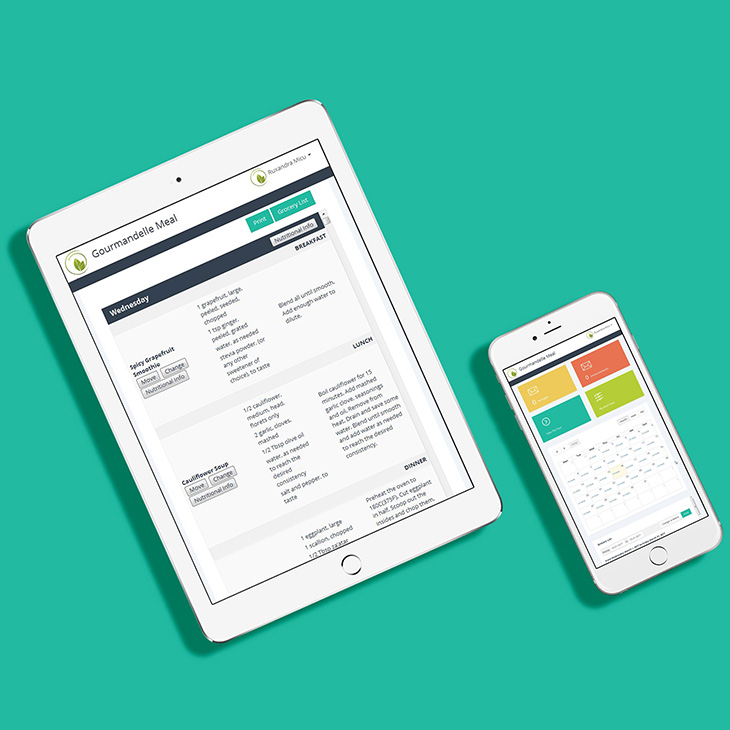 How does it work?
If you're interested and want to apply, fill in this form. I will then contact you and if you get accepted, you will get access to your own personal affiliate account.
You will then be able to use your personal affiliate link and place it in your emails, websites, blogs, Instagram, Twitter, Youtube, Facebook, or anywhere else.
Once a person clicks on your affiliate link, the visitor's IP is logged and a 90-day cookie is placed in their browser for tracking purposes.
 If the visitor joins us within 90-days and buys a meal plan, you get a commission of that sale for the whole duration of the subscription!
The commission is 30% and it's recurring for the whole duration of the client's subscription, which means it will give you a steady flow of income each month.
You can not receive commissions on your own orders through your own affiliate link.
We pay commissions once a month via PayPal when your commissions have reached at least $25 and the invoice for the commissions generated that month was received from you.
You will need to have a PayPal account.
More details about the meal planner affiliate program here: https://gourmandelle.com/become-an-affiliate/