Here are my some of the best cooking toys for future chefs. You will find miniature kitchens, cooking utensils, and more! Check them out!
Learning is fun and easy when you're little, that's why parents should invest in buying toys that aren't just fun to play with, but also educational. Thanks to educational toys and games, children learn and can form certain skills that they can later in life even turn into a profession!
I still remember how fun it was for me to see my mom and grandma cook. I used to help them in the kitchen and I think this is why I ended up on this path, being a food blogger and enjoying cooking so much. 🙂 the toys were not so diversified. Today, the stores are full of fun toys and fun games for kids of any age.
Back in my childhood days, toys weren't so varied, especially here in Romania. You could barely find a Barbie doll, let alone more complex toys. Fortunately, there are plenty of fun toys in the stores now, so choosing the right toys and games for your kid shouldn't be as difficult!
Here are my top choices for the best cooking toys if you want to raise a future chef! These fun cooking toys will spark the child's creativity and inspire him/her to learn more about cooking!
Best Cooking Toys: Miniature Kitchens, Cooking Utensils, and more!
Do you want to buy a miniature kitchen? It needs to have a cooker with oven, crates, dishes, cutlery, kitchen scales, and more! All of these are included in the Little Tikes Cook 'n Store Kitchen Playset. The kitchen draws you through the vibrant colors and the very well-executed details.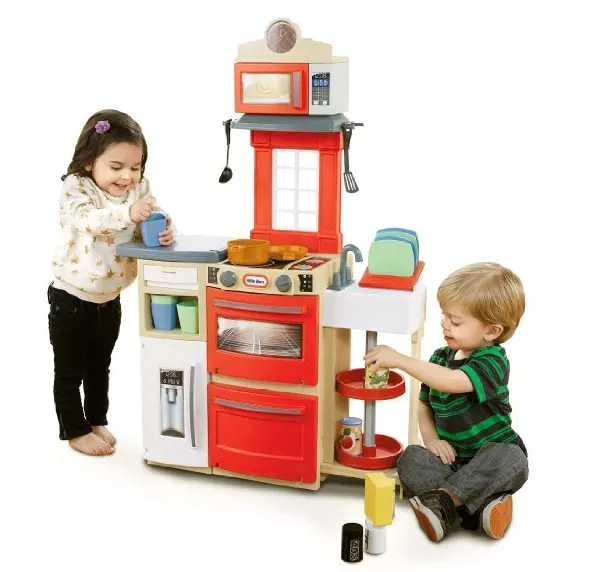 Another option would be the Little Chef Wooden Toy Play Kitchen. This kitchen is 21. 5″(l)x 11. 625″(w)x38″(h), meaning it is perfect for a 3-year-old child who can easily play with it. The oven door is magnetic, and, of course, there is a sink and other cool accessories (pan, saucepan, microwave, etc.).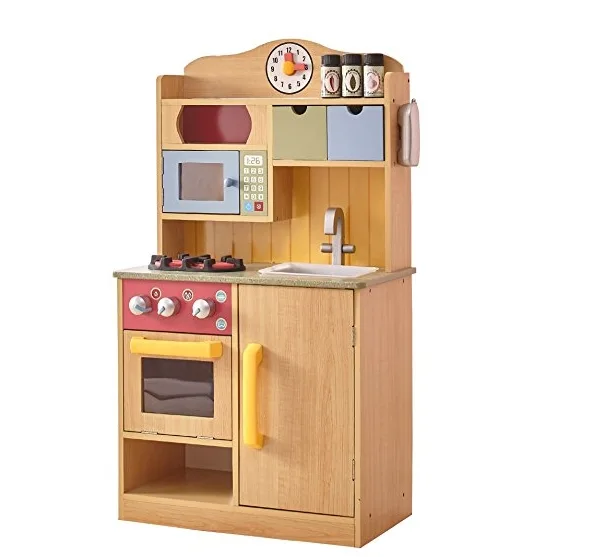 In addition, you can get the Cooking Essentials 20 pieces Baking Set. It contains a wooden pastry board, rolling pin, pastry wheel, whisk, spoon and spatula, stainless mixing bowl, bear-shaped cake pan, muffin pan, loaf pan, cookie cutters, oven mitt, measuring spoons, and measuring cup.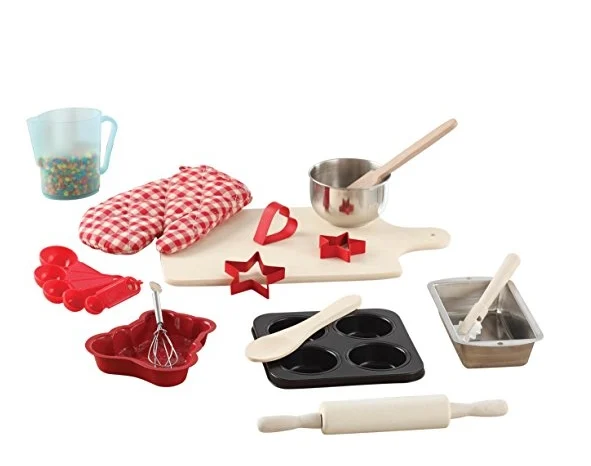 The Hape Mighty Mixer Wooden Play Kitchen Set and Hape Pop Up Toaster Wooden Play Kitchen Set are absolutely necessary for a delicious breakfast with Mom and Dad. Playing with these tools from the kitchen set will help the kids get used to the various appliances in the kitchen.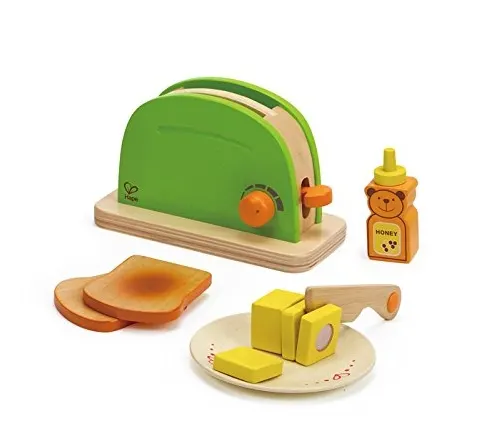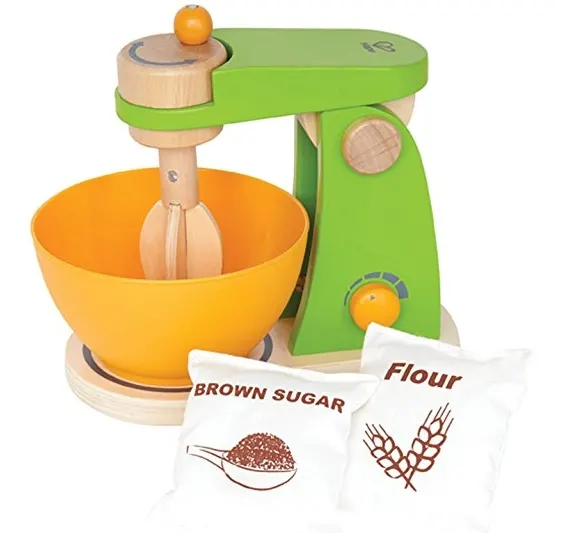 One of my favorite cooking toys from this list is the Goki Vegetable Basket. It will help the child become familiar with the shapes, colors, and names of the vegetables.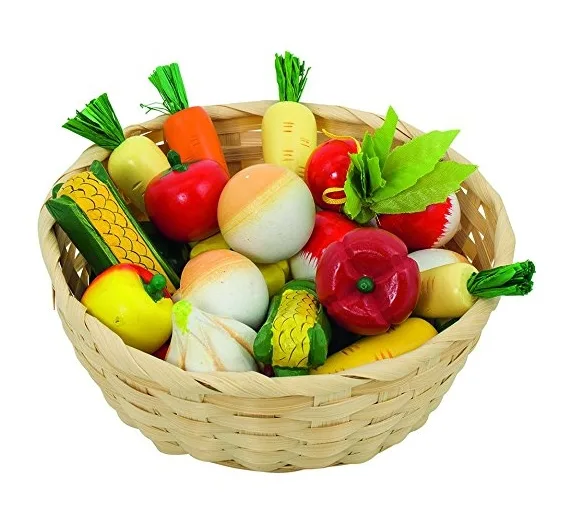 All these fun toys are specially made for toddlers. They are perfectly safe and help them develop their imagination by inventing all kinds of fun cooking games. Hope you'll like my selection of cooking toys for kids! Do you have any other suggestions? Let me know, in the comment section below.