Vegan Cheesy Pasta Casserole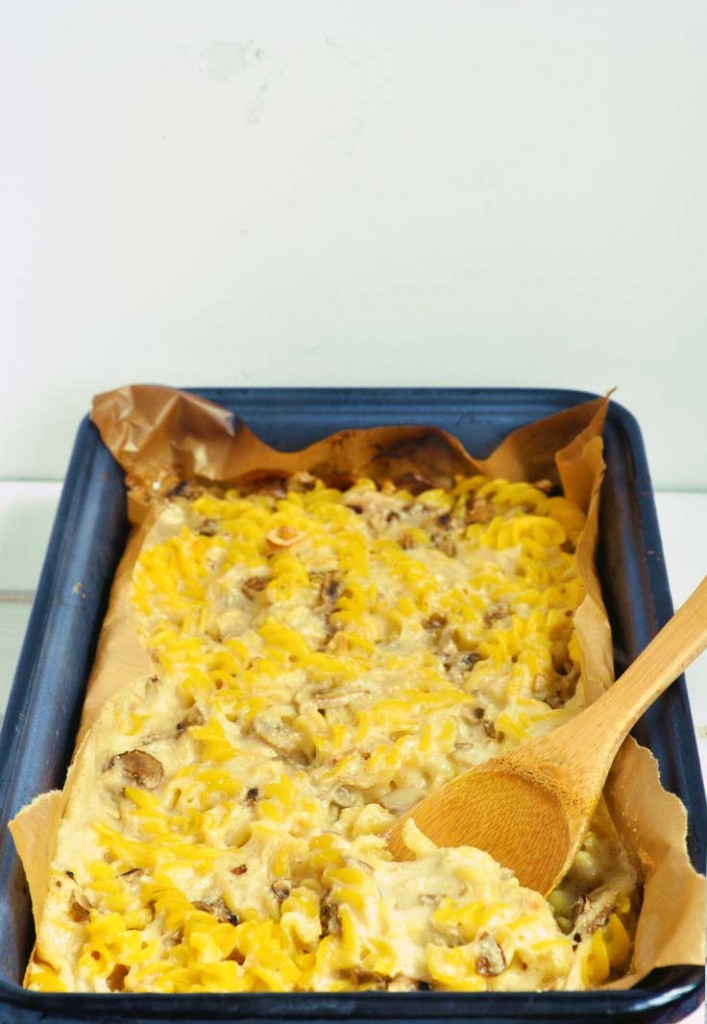 ½ garlic head, cloves peeled, crushed and sliced
15 button mushrooms, sliced
vegan mozzarella sauce (See recipe here. Use half of the quantity.)
a little bit of salt and pepper, to taste (not too much, the sauce will be salty too)
some oil
Boil pasta according to the instructions on the package. When ready, drain it and set aside.
Meanwhile, make the vegan mozzarella sauce. See my recipe here. Use half the quantity for this vegan cheesy pasta casserole.
Slice mushrooms and garlic cloves.
Cover an oven tray with some parchment paper. Grease it with some oil.
Add boiled pasta, sliced mushrooms, salt, pepper, sliced garlic cloves in the tray. Pour over melty vegan mozzarella sauce.
Combine everything together.
Put it in the oven at 375F and let it cook for 20-30 minutes.