The Healthiest and Most Delicious Breakfast..and it's Ice Cream!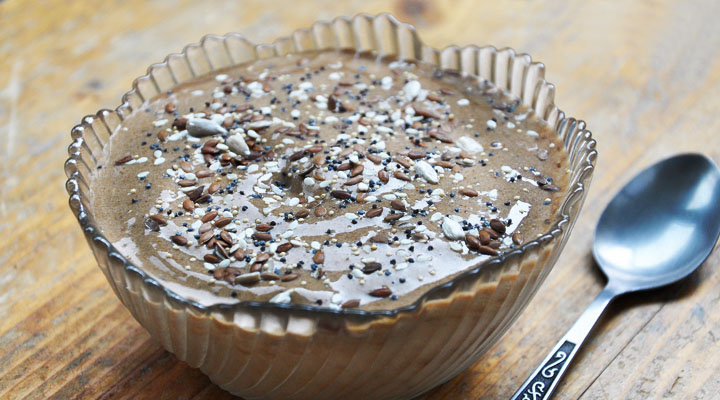 2 ripe bananas, frozen (you can put them in the freezer the night before; be sure to slice them before freezing)
1 tbsp carob powder
½ cup muesli or granola
2 tsp ground flax seeds
2 tsp ground psyllium
_optional: seeds mix used also for this "Fiber Boom!" Banana Breakfast Smoothie recipe
Add all ingredients (except seeds mix) in the blender, and blend until smooth. Sprinkle the seeds mix on top. You can also add almonds, walnuts..or any other nuts you want.