Vegan Mushroom Alfredo Pasta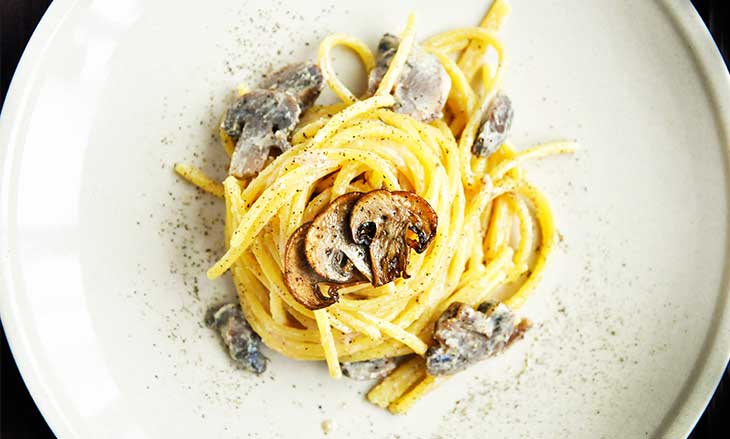 15 brown button mushrooms, sliced
300g soy yogurt - natural (I used 2 Joya yogurts)
2 Tbsps nutritional yeast flakes
4 large garlic cloves, mashed
1 tsp garlic powder
⅓ tsp ground pepper
1 Tbsp olive oil
salt, to taste
Boil pasta according to the instructions on the package. I tend to boil gluten-free pasta a little bit more.
Heat oil in a large pan.
Add garlic cloves and sliced mushrooms.
Cook for 5 minutes.
Add all the other ingredients and stir frequently while cooking on medium-low heat.
Cook for another 2-3 minutes.
Drain pasta and add it to the pan. Mix.
Serve with fresh ground pepper on top.