Vegan Crustless Asparagus Quiche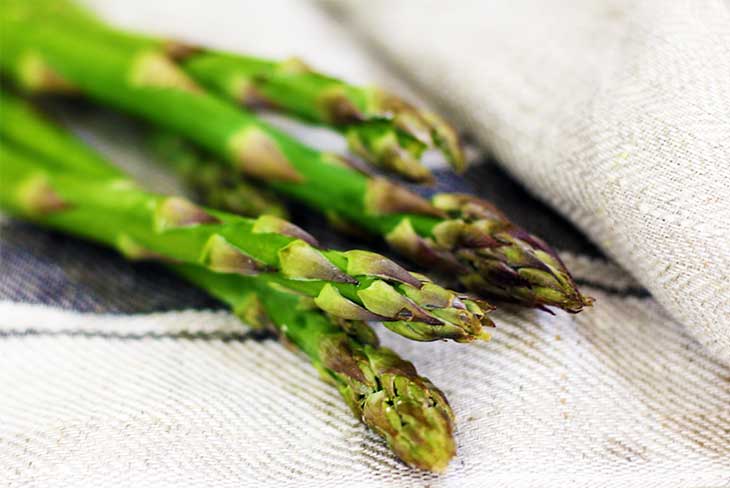 ~500g extra-firm tofu
400ml soy milk
a small bunch of fresh asparagus
1 Tbsp psyllium husks (or ground flaxseeds)
4 Tbsps dill, chopped
1 medium onion, diced
½ tsp rosemary, ground
½ tsp pepper, ground
½ tsp salt
2 tsps oil
In a bowl, mash tofu with a fork. Alternatively, you can use your food processor for this.
Add soy milk and mix.
Add flour and mix.
Add psyllium husks, chopped dill and onion, spices and mix.
Grease a small oven tray (26x20cm).
Add the composition in the tray.
Cut asparagus in half. You'll use only the softer, upper parts for this. Place them over the composition in the tray. Season them with salt and pepper.
Pre-heat the oven at 375F (180C). Place the quiche in the oven.
Bake for 20 minutes.
Let it cool a bit before slicing. Serve with fresh parsley on top and some vegan sour cream.