Chocolate-Filled Banana Muffins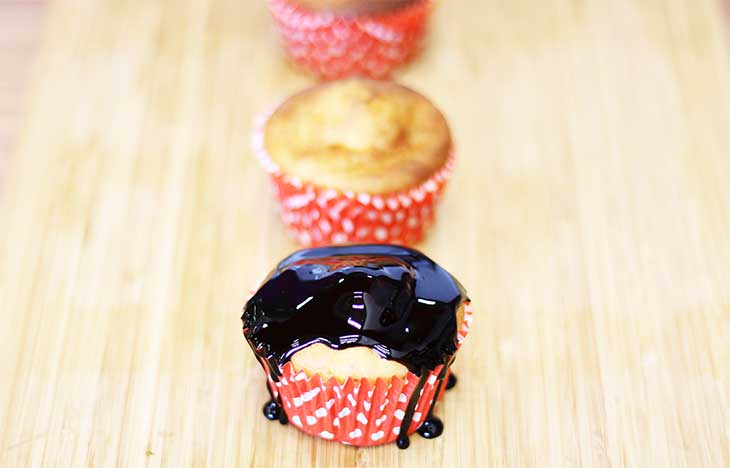 Dry:
150g all-purpose flour (or gluten-free)
100g brown sugar
10g baking powder
Wet:
150ml soy milk
4 Tbsps oil
2 ripe bananas, pureed
100g soy yogurt (or Greek yogurt)
1 Tbsp chia seeds
1 Tbsp rum
Filling:
100g chocolate, melted
Add all dry ingredients into a bowl and mix.
Pour soy milk and oil. Mix.
Grease the muffin tray or add some muffin papers inside the trays and spray these with some cooking oil.
Add a tablespoon of the composition in each muffin tin. Add a teaspoon of melted chocolate in each one of them and then cover them all with 1-2 more tablespoons of the composition.
Bake in the pre-heated oven for 20-25 minutes at 180C/375F.