Herb Crusted Soy Schnitzels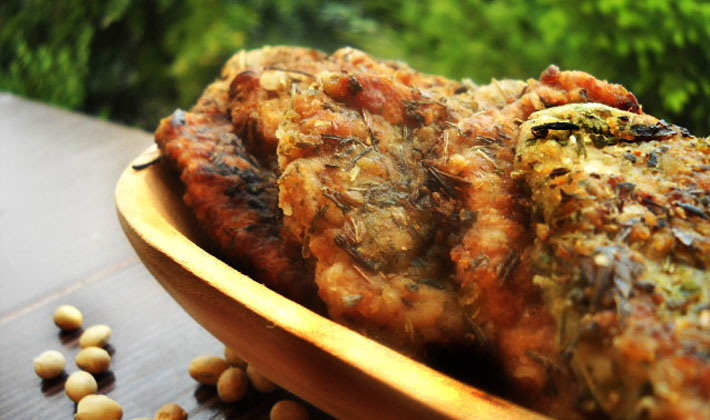 Dry soy schnitzels– I used 2 packages of 100g each (about 20 schnitzels)
Dry herbs – oregano, rosemary, thyme, basil, parsley – about half a cup in total
1 cup whole wheat flour or GF flour
½ tsp sea salt
Vegetable oil – as needed
Put the dry schnitzels in a pot and add enough water to cover them. Boil them for 25 minutes.
Add the flour, salt and dry herbs in a large plate and mix them all together.
When the schnitzels are boiled, put them in a strainer and let them cool down for about 10 minutes.
Add the soy schnitzels into the flour mix, and turn them around to coat, then shake off excess flour.
Heat vegetable oil in a non stick frying pan. Fry the schnitzels at high to medium heat for about 3 minutes until golden brown, making sure to turn the schnitzels frequently.
Drip the oil on a paper towel. Serve!