Lemony Millet Soup with Turmeric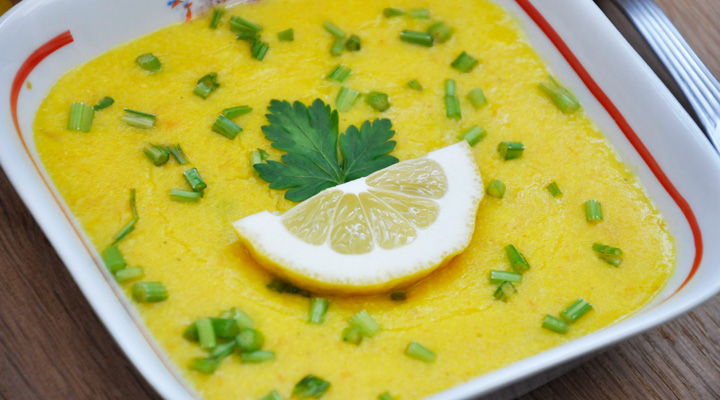 150g millet
1 large carrot, sliced
1 onion, quartered
1 parsnip, sliced
sea salt and white pepper, to taste
1 tsp turmeric powder
1 lemon's juice
Add the millet, carrot, onion, and parsnip in a large pot. Add water just enough to cover them. Let them boil until tender (about 20-25 minutes). Be careful to check every 10-15 minutes to see if the millet has enough water as it will absorb most of it. Add more water if needed. When ready, add sea salt, white pepper, turmeric powder and lemon juice.
Using a vertical blender, start blending very well, until smooth. Add more water if needed, to reach the desired consistency.
Serve with parsley and croutons.