Clear Veggie Noodle Soup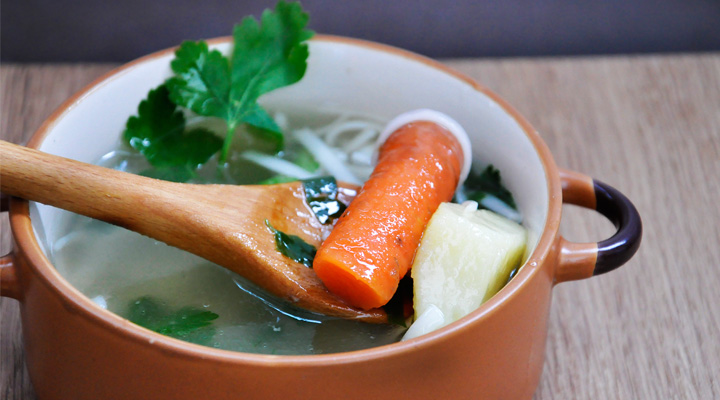 2 carrots, sliced or cut in chunks
2 medium potatoes, cubed
1 onion, cut in 4
½ cup noodles
1-2 tsp sunflower oil
sea salt and ground pepper, to taste
parsley, chopped - LOTS!
Fill a pot with water (around 2L) and add carrots, potatoes, and onion.
Let them boil for 10 minutes. Add noodles salt and pepper.
Boil for another 10 minutes.
Add oil and remove from heat.
Serve with lots and lots of fresh, chopped parsley!