Avocado Fries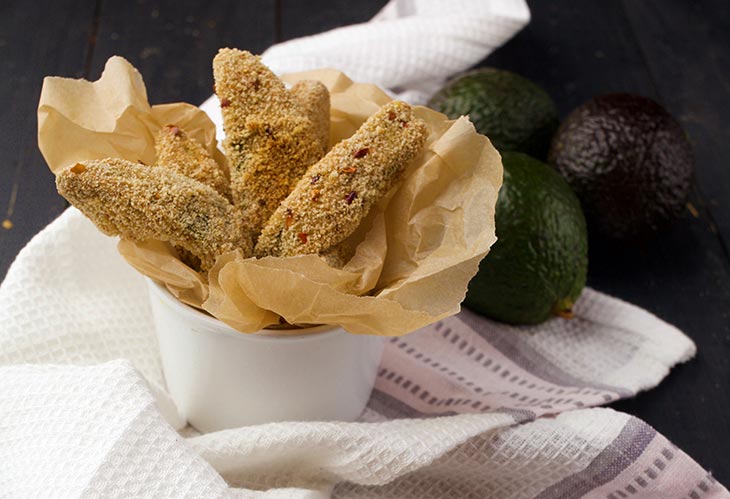 2 large avocado, peeled, pitted, cut into wedges
1 cup breadcrumbs - use gluten-free if needed
1 tsp garlic powder
1 tsp red chili flakes
1 Tbsp nutritional yeast
1 tsp salt
1 tsp pepper
1 tsp smoked paprika
¾ cup soy milk
Preheat the oven to 200C.
Line a baking tray with baking paper.
In a small bowl, mix the breadcrumbs, garlic powder, chili flakes, nutritional yeast, paprika, salt, and pepper.
In another bowl add the soy milk and a pinch of salt and mix.
Dip the avocado wedge in milk, then in the breadcrumb mixture. Repeat twice with each avocado piece.
Lay the avocado wedges on the already prepared baking tray.
Bake for about 25 minutes or until golden and crispy.
Calories:
233
Fat:
2g
Carbohydrates:
27g
Sugar:
3g
Fiber:
7g