Lentils and Veggies Gratin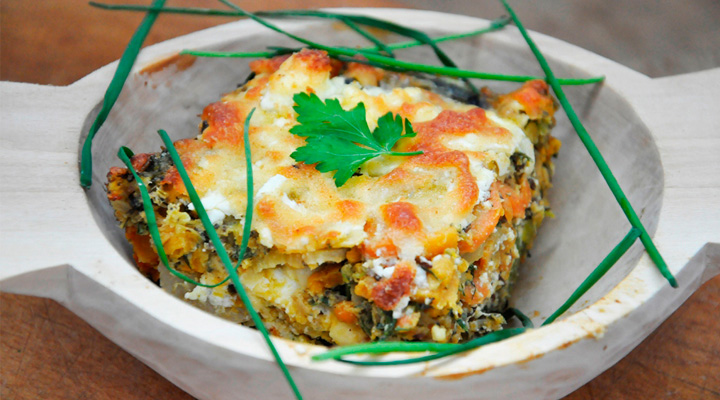 1 cup red lentils, boiled for 20 minutes
1 cup grated feta cheese
1 big carrot, chopped
1 parsnip, chopped
1 cup celeriac, chopped
2 cups mushrooms, chopped
1 onion, chopped
4 eggs, beaten
approx. ½ cup breadcrumbs (you can use GF breadcrumbs)
½ cup grated Parmesan
salt and pepper to taste
a bunch of parsley, chopped
Saute the carrot, parsnip celery root, onion and mushrooms in a little bit of olive oil for about 10 minutes.
Mix the following ingredients in a large bowl: sauteed veggies and mushrooms, grated feta cheese, beaten eggs, boiled red lentils, parsley, salt and pepper.
Put the composition in a previously oil coated casserole.
In a separate bowl mix the breadcrumbs with grated Parmesan and spread evenly over the veggies in the casserole.
Bake for 40 minutes at 180-200 degrees Celsius.