Hasselback Casserole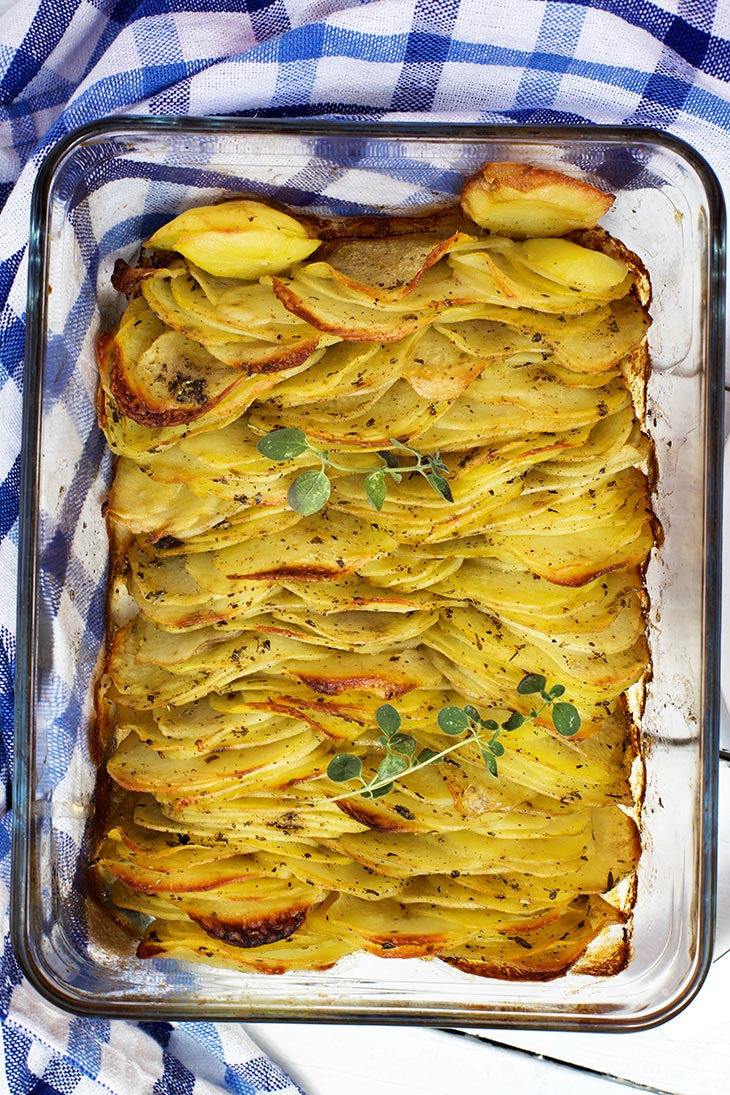 3 large potatoes, peeled and thinly sliced
2 Tbsp olive oil
1 Tbsp vegan butter, melted
1 tsp chopped oregano
1 tsp cumin seeds
½ tsp paprika
½ tsp chili
1 Tbsp nutritional yeast
1 tsp dry celery leaves
2 clove garlic, finely chopped
salt and pepper to taste
Preheat the oven to 200C.
Grease a baking dish with olive oil.
In a large mixing bowl, add the potatoes and the rest of the ingredients.
Rub the sliced potatoes with oil and condiments. Try to cover all of the slices.
Arrange the potato slices upright vertically and tightly in the prepared dish.
Transfer to the oven and bake for about 1 hour until golden and crispy on the edges.
Serve with some fresh herbs and your favorite sauce.
Calories:
207
Fat:
9g
Carbohydrates:
26g
Sugar:
0g
Fiber:
8g