Super Smooth Cream Cheese with Herbs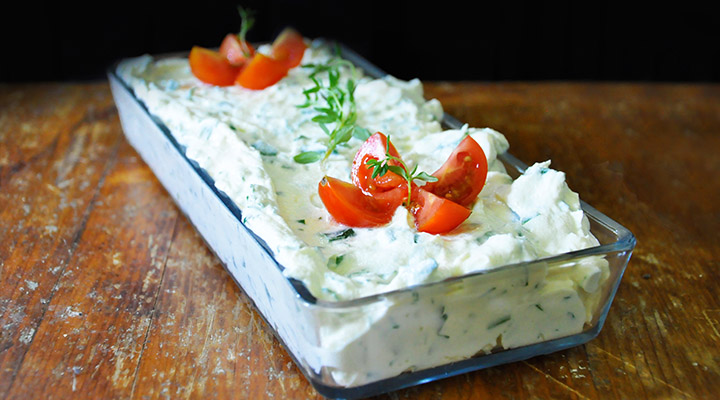 500g ricotta cheese
100g feta cheese
3 Tbsps parsley, chopped
4 Tbsps green onions, chopped
salt and pepper, to taste
water, as needed (about ½ glass)
Mash the ricotta cheese using a fork and place it in your food processor. Add feta cheese and ½ glass of water. Let the food processor do it's job for about 3 minutes. Add more water if needed, in order to get a smooth consistency.
Put the cream cheese in a large bowl and add fresh chopped herbs, salt, and pepper.
You can also try to combine it with caraway or dill, instead of parsley + onion.