Quattro Formaggi Pasta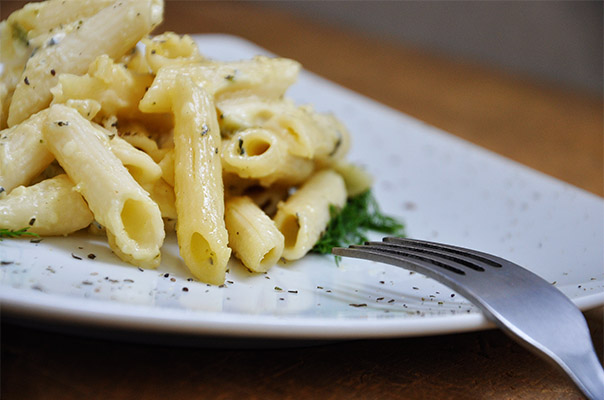 2 tablespoons all-purpose flour
1 cup water
1 tsp garlic powder
½ cup gorgonzola, crumbled
½ cup brie/fontina, grated
salt and white pepper, to taste
8 ounces penne pasta, cooked al dente and drained
½ cup mozzarella cheese, cut into ¼ inch cubes
½ cup parmesan cheese, grated
1-2 tsps dry oregano
Boil pasta following the instructions on the package.
Add water in a medium-size saucepan over medium heat. Stir in the flour and garlic powder. Cook, stirring constantly until lightly thickened to the consistency of cream. Whisk in the Gorgonzola, Mozzarella, and Fontina. Cook, whisking constantly until the cheese is melted. Season with salt and white pepper to taste. Remove from heat.
Combine the cheese sauce and cooked pasta. Sprinkle with the Parmesan and sprinkle with some dry oregano. Serve hot!