Millet Cakes with Feta Cheese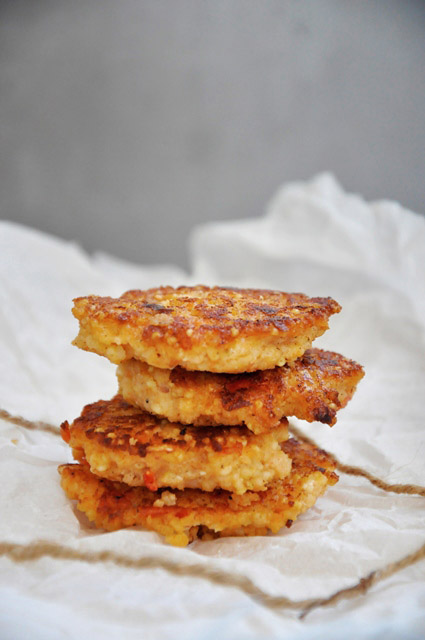 1 cup millet, boiled
50g feta cheese, mashed with a fork
6 garlic cloves, mashed
2 eggs
4 medium tomatoes, chopped
ground pepper, to taste
Add all ingredients except breadcrumbs, in a large bowl. Mix well.
It may be a little watery, so add breadcrumbs. Start by adding 3 Tbsps and wait a couple of minutes so they'll absorb the excess water.
There are 2 ways you can cook the millet cakes. 1. Frying or 2. Baking.
Grease a non-stick pan with some oil and add the patties. 1Tbsp per patty. Fry 1-2 minutes on each side.
Grease an oven tray with some oil. Add patties and cook for 25-30 minutes at 200C.