Egg-in-a-Hole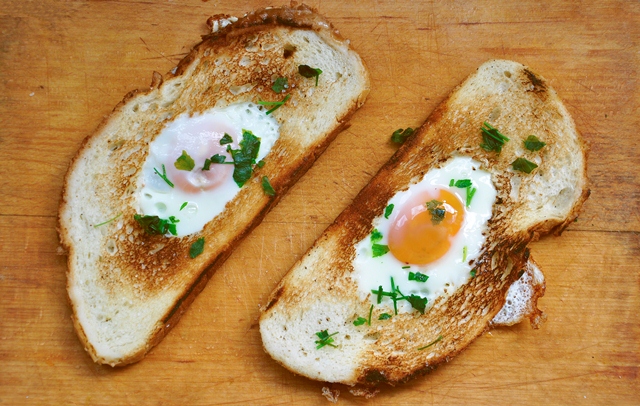 2 large slices of whole grain bread
2 eggs
just a little bit of olive oil
2 Tbsps chopped parsley
salt and ground pepper, to taste
Place the bread slices in the heated oven for 2 minutes. Alternatively, you can use the toaster, of course.
Grease a non-stick skillet with some olive oil.
Make holes in the two slices of bread.
Put the bread slices of bread in the skillet.
Crack eggs and put them in the holes.
Cover with a transaprent lid and let them cook until ready, 2-3 minutes.
Season with salt and pepper and sprinkle with fresh chopped parsley. Enjoy!