Raw Vegan Chocolate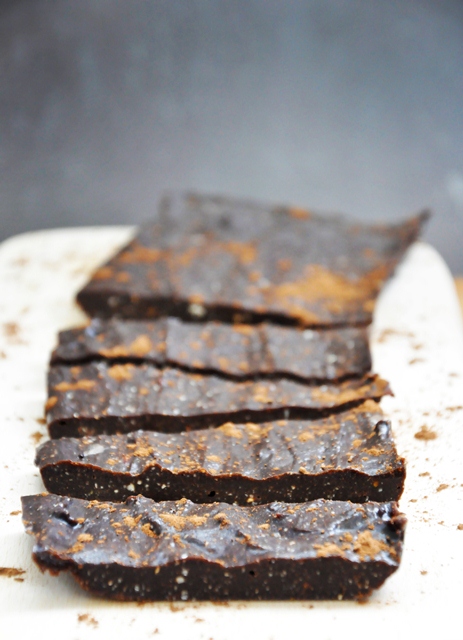 1 cup raw cashews
2 Tbsps carob or cocoa powder
1 Tbsps healthy sweetener of choice (I used honey,but you can use agave or maple syrup if you want)
3 Tbsps raw cocoa or coconut oil
½ tsp rum essence (optional)
a pinch of sea salt
Put the cashews in the blender or food processor and pulse until it has a flour-like consistency.
You can use cocoa or coconut oil, which one you like more. The butter has to be melted or at least have a creamy consistency. I pre-heated the oven and then turn it off. Opened the oven door and put the butter in the oven for 2 minutes.
Add melted oil, carob powder, a pinch of salt and healthy sweetener of choice, over the cashew flour in the food processor. Blend well together.
Cover a rectangle form (I used a rectangle tart form) with some plastic foil. Add the chocolate composition and start pressing it and spreading it evenly.
Place in fridge for at least an hour.