Quinoa Patties with Sweet Corn and Herbs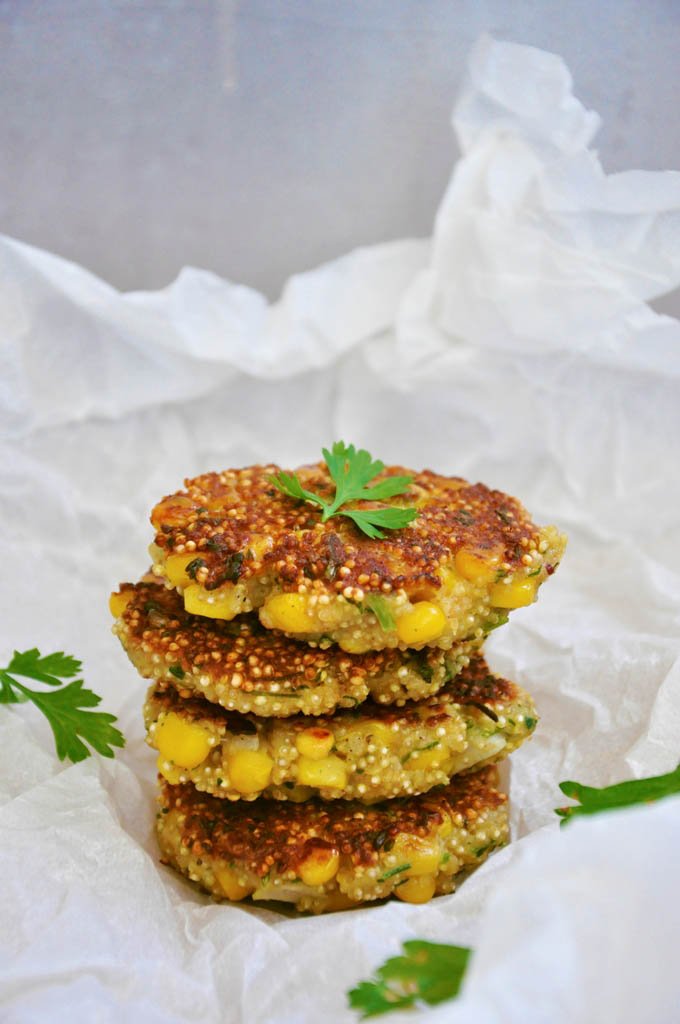 Serves:
~15 quinoa patties
1 cup quinoa, boiled
1 onion, diced
1 can sweet corn
a bunch of parsley, chopped
2 Tbsps ground flax seeds+ 3 Tbsps water (or one large egg)
4 Tbsps nutritional yeast
salt ground pepper, to taste
Mix the ground flax and water in a small bowl and set aside for 5 minutes to thicken.
Add all ingredients except breadcrumbs, in a large bowl. Mix well.
It may be a little watery, so add breadcrumbs. Start by adding 3 Tbsps and wait a little so they absorb the excess water. Add more until all liquid is absorbed and the composition has a paste-like consistency.
Grease a non-stick pan with some oil and add the patties. 1Tbsp per patty. Fry 2 minutes on each side.