Spinach Purée with Rice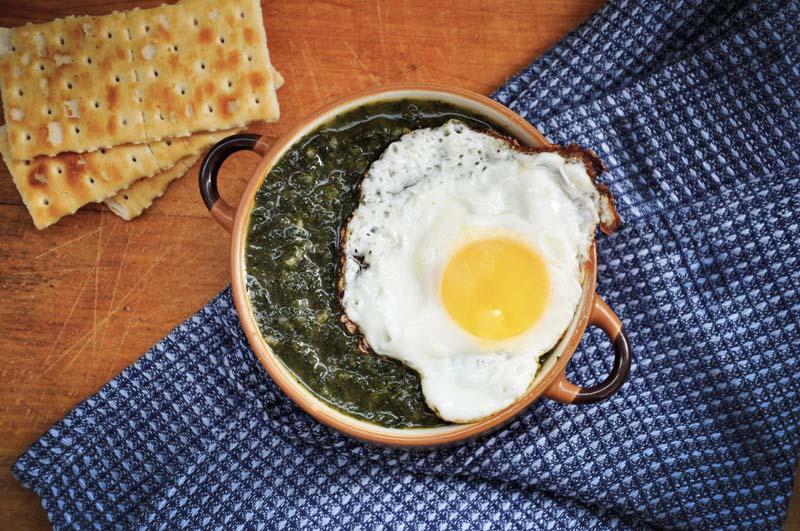 1kg frozen spinach cubes (the spinach in these frozen cubes is already chopped, which makes it perfect for spinach purée. As I said above, you can use fresh spinach too, I used frozen because it's winter.)
2 onions, chopped
½ cup rice
2 Tbsps whole wheat flour – dissolved in 2-3 Tbsps warm water
4 garlic cloves, mashed
2 Tbsps olive oil
sea salt and ground pepper, to taste
Add olive oil in a large pan. Add chopped onion and sauté for 3 minutes.
Add frozen spinach cubes and cover with a lid. It doesn't need any water because the ice will melt.
When the spinach cubes are melted, add rice. If needed add a little bit more water – max. ½ cup. Cook for 20 minutes.
Add mashed garlic cloves, salt and pepper to taste. Add flour dissolved in water. Cook for 10 more minutes. If there is excess liquid add more flour (1-2 Tbsps).
Serve as it is or along with a sunny side up fried egg.