Mini Cheese Balls with Spices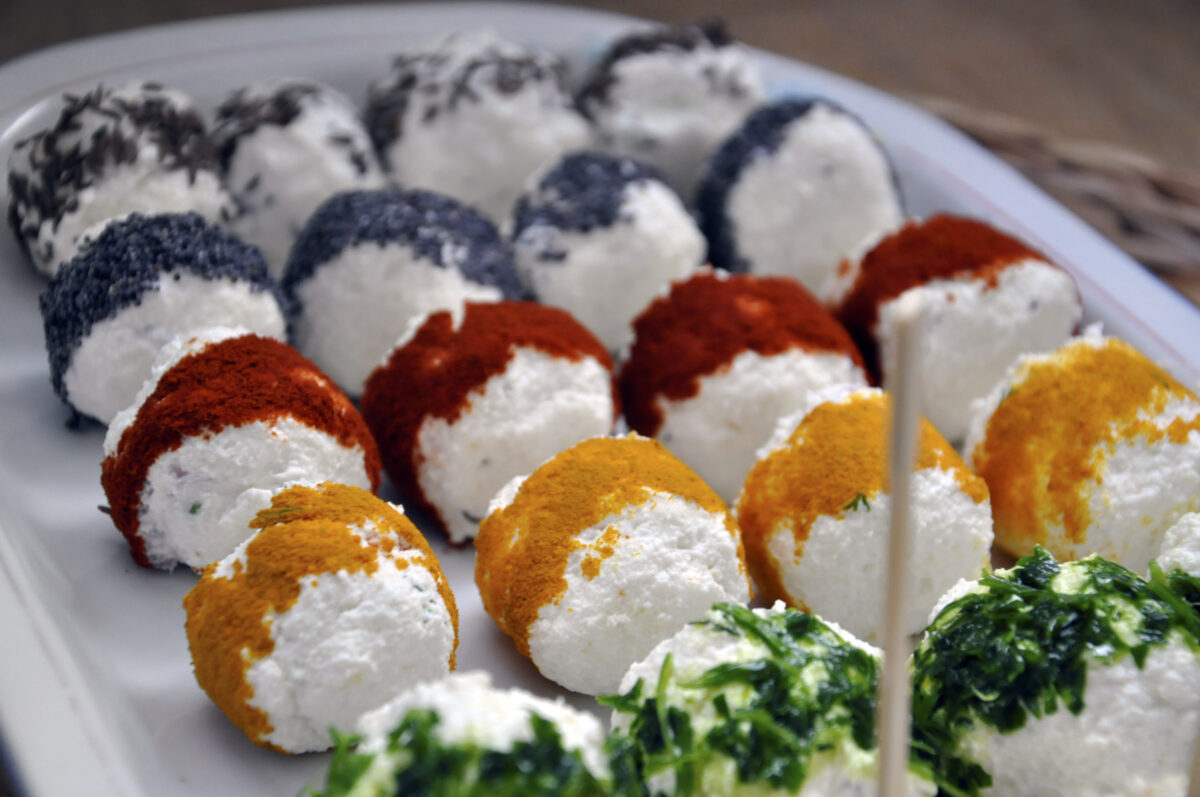 Serves:
25-30 ricotta balls
about 400g ricotta cheese
200g feta cheese
1 small onion, chopped
sea salt, to taste
4 Tbsps chopped parsley + 1 Tbsp olive oil (optional – for green coating)
spices: turmeric, sweet paprika, caraway seeds, poppy seeds, oregano, sesame seeds etc.
Put ricotta cheese in a large bowl. Add feta cheese, which was previously mashed with a fork.
Using a hand mixer, or just your hands, blend the cheeses together.
Shape the little cheese balls.
Coat the cheese balls with spices and herbs.
Serve them with crackers, salty biscuits or toasts.