Baked Scallions with Za'atar and Olives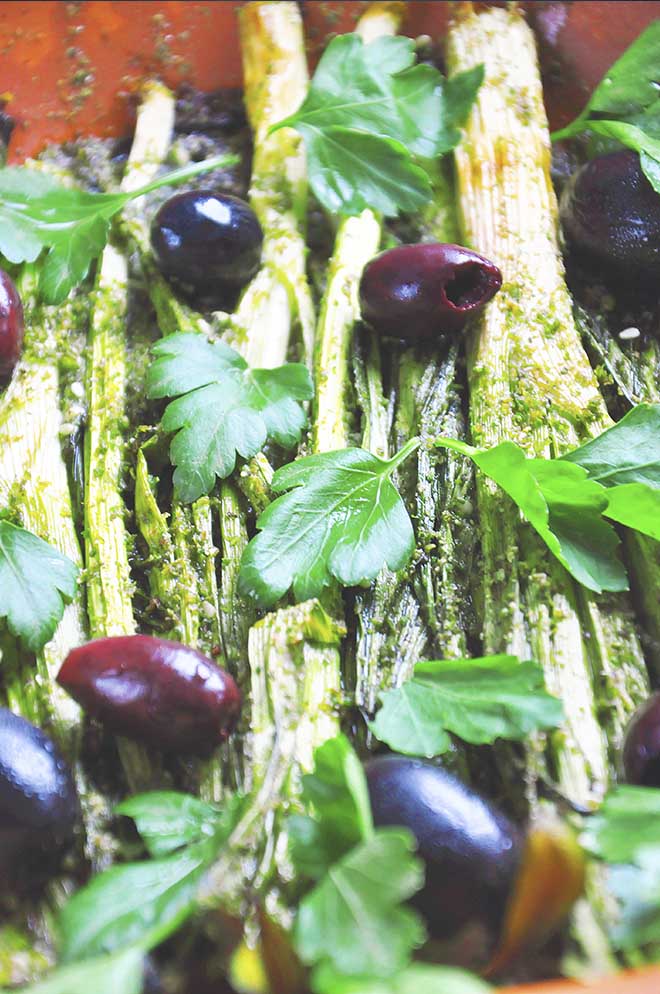 20 scallions
1-2 Tbsps extra-virgin olive oil
1 Tbsp za'atar
some olives
½ tsp sea salt
half a lemon's juice
Rinse scallions very well. Remove any wilted leaves.
Grease an oven tray with some olive oil.
Add scallions - It's best to arrange them in one layer only, but a maximum of 2 layers of scallions are ok too.
Sprinkle with olive oil. Add za'atar and sea salt.
Bake in the oven at 180C/356F for 15-20 minutes.
When you serve them, add olives and pour over some fresh lemon juice.