Roasted Tomato Salad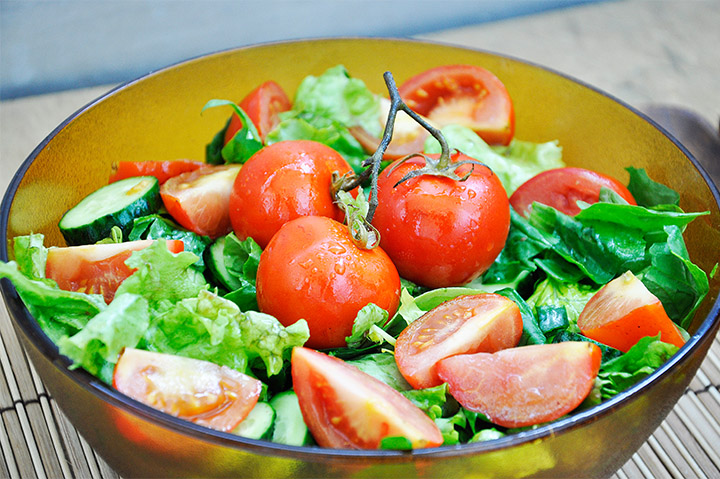 about 25-30 baby spinach leaves
about 10 romaine salad leaves (or iceberg if you want some extra crunchiness)
6 cherry tomatoes, whole or sliced
1 large cucumber, sliced
3-4 strands of scallions, chopped
olive oil
salt and pepper
a lemon's juice
½ Tbsp basil – if you have fresh even better, use a handful, chopped
Rinse de veggies. Chop the salad leaves and place in a large bowl.
Drizzle the tomatoes with some olive oil and roast in the oven or on the stove.
Add sliced cucumber, scallions and roasted cherry tomatoes in the bowl. Mix.
Make the dressing: olive oil, salt, pepper, basil and lemon's juice.
Add dressing only right before serving.