Protein Power Lentils and Amaranth Patties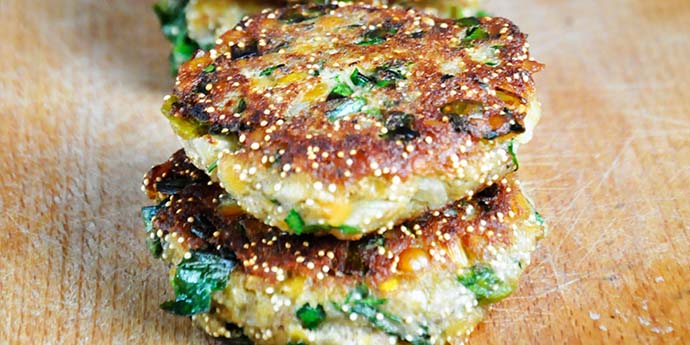 Serves:
15+ amaranth patties
1 cup red lentils
½ cup amaranth
½ cup chopped fresh parsley
1 onion, diced
2 Tbsps psyllium husks (or one large egg)
4 Tbsps nutritional yeast
½ cup breadcrumbs (GF)
some sliced black olives (optional, but recommended)
salt and ground pepper, to taste
some oil
Add red lentils and amaranth in a pot. Cover with water and boil for 15 minutes. Strain them.
Put them in a large bowl and blend in all the other ingredients, except oil. If the composition is too moist, add more breadcrumbs. The patties should be easy to form.
Heat some oil in a non-stick frying pan.
Make the patties – 1 Tbsps per patty.
Fry them 2 minutes on each side.
Put the amaranth patties on a plate covered with a paper towel, in order to absorb all excess oil.