Creamy Avocado Pasta with Basil and Tomatoes | Gluten-Free!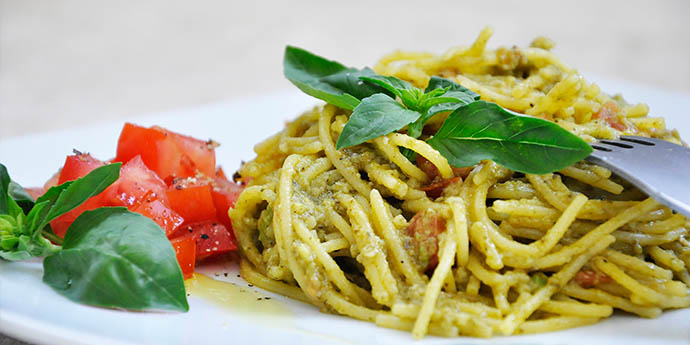 1 ripe avocado, mashed
½ lemon, juiced
1 garlic clove, mashed
1 small tomato, chopped
2 Tbsps 3 Tbsps olive oil
a few fresh basil leaves
sea salt and ground pepper, to taste
Boil pasta following the instructions on the package (about 10 minutes + add salt in the boiling water).
In a medium bowl mix mashed avocado, lemon juice, mashed garlic, chopped tomato, olive oil, salt, pepper and basil pesto or chopped basil leaves.
When ready, add pasta.
Mix and serve.