Raw Citrus Carob Pudding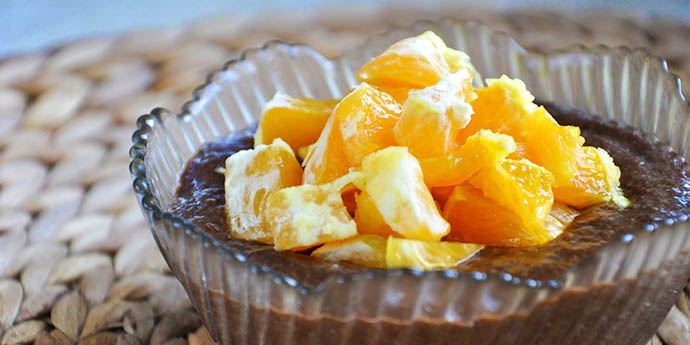 Cut the orange in half. Juice one half. Peel and cut in small cubes the other.
Add bananas, carob powder, psyllium husks, orange juice and sweetener in the blender.
Blend until smooth,
Let it rest in the fridge for 5 minutes,
Top with chopped orange and eat!