Chanterelle Mushroom Pasta Tart | Gluten-Free!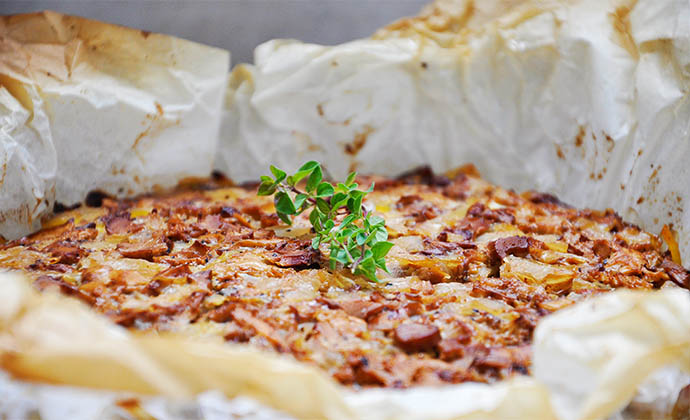 Add water in a large pot. Add ½ Tbsp salt.
Add pasta and 2 cups chopped Chanterelle mushrooms. Boil for 10 minutes.
Drain pasta and mushrooms and move them into a large bowl.
Add spices and beaten eggs. Mix well.
Heat some olive oil in a large pan. Add chopped onion and saute for 2 minutes. Add the rest of the mushrooms (2 cups), salt, ground pepper and wine. Saute for 5-6 minutes.
Use a cake tin with detachable walls/round yena bowl or simply just a pot. Cover it with parchment paper and grease it.
Add the composition from the bowl and spread it evenly.
Add the sauteed mushrooms from the pan as a top layer. Spread evenly.
Bake at 200C/392F for 30 minutes.