Gluten-Free Gingerbread Cake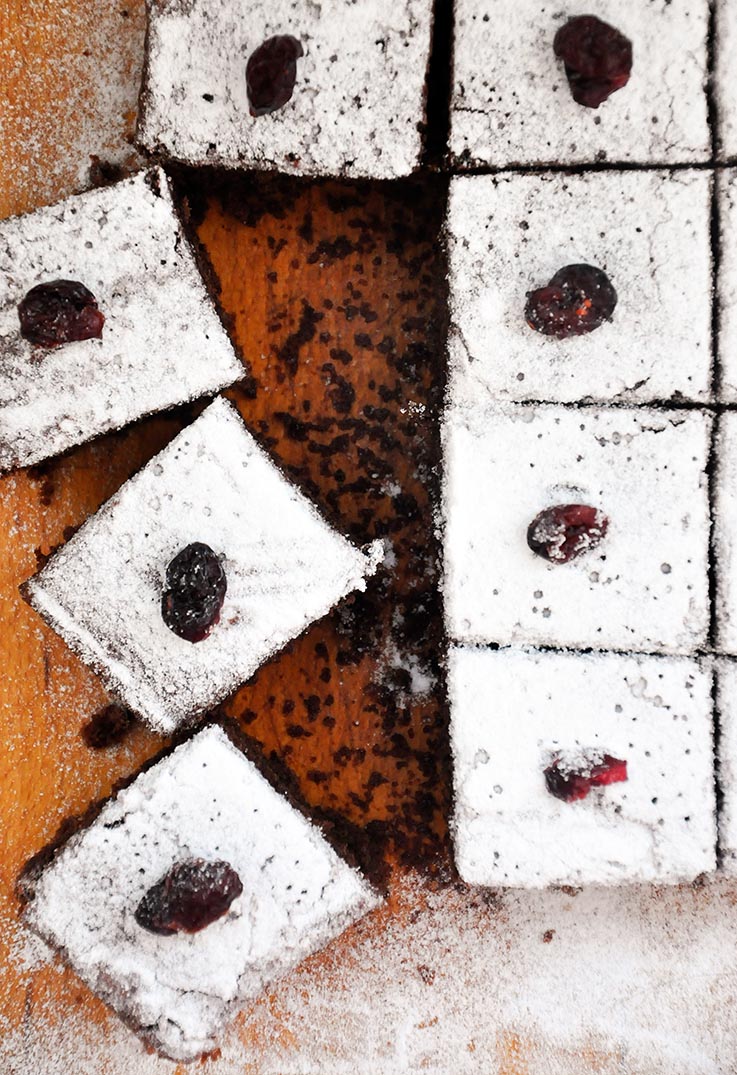 280 g gluten-free flour Mix C Patisserie by Dr. Schar (or regular flour, if you're not gluten intolerant)
230g sugar (or stevia powder, or another healthy sweetener, same quantity)
3-4 Tbsps honey (or maple syrup, same quantity)
2 Tbsps cocoa powder
3 Tbsps gingerbread spice mix (ingredients below)
10g baking powder
280 ml soy milk, or any other veg milk of choice
3 Tbsps oil
a pinch of salt
My homemade gingerbread mix:
3-4 Tbsps brown sugar
1 Tbsp ground cinnamon
1 tsp ground anise
2 tsps ground cloves
1 tsp ground cardamom
½ Tbsp ginger powder
1 tsp ground nutmeg
(This is my homemade gingerbread mix which I also use to flavor hot wine. The quantities can be adapted to your own taste.)
Mix flour, cocoa and baking powder. Sieve them in a large bowl. Ass salt, sugar and gingerbread spices mix.
Mix milk with honey. Add oil.
Pour the liquid ingredients over the solid ones in the bowl.
Grease the form you want to use. I used a rectangular shaped jena tray, with the approx. sizes of 45x15cm.
Pour the batter in the form.
Put it in the COLD oven and set the temperature to 170C. Let it bake for 35 minutes. Check with a toothpick if ready.
Serve with melted chocolate or powdered sugar on top.