Macrobiotic Stir Fry with Veggies and Brown Rice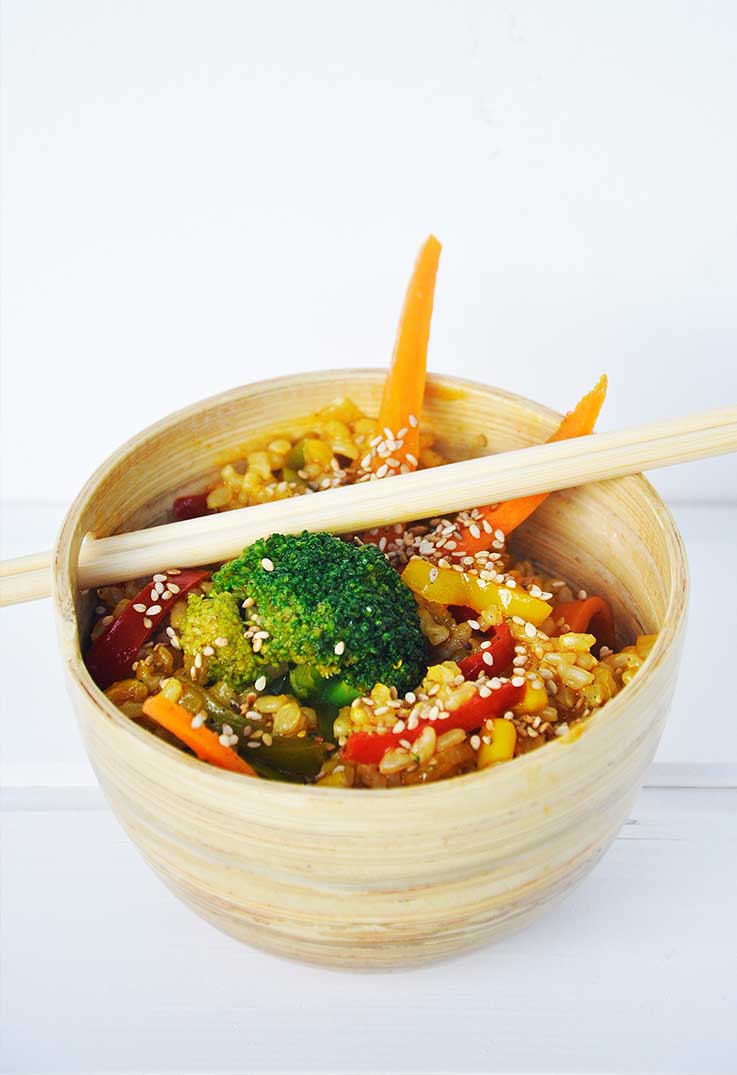 1 cup brown rice
5-6 small broccoli florets
⅔ cup sliced red bell peppers (mixed colors - I used frozen, but you can use fresh)
½ cup sweet corn
1 large carrot, sliced lenghtwise in thin strips
1 medium onion, julienned
2 Tbsps gomasio
½ tsp turmeric powder
1 tsp smoked sweet paprika
2 Tbsps olive oil
Cook brown rice.
Heat oil in a large wok.
Add julienned onion and cook it for 1 minute.
Add broccoli, sweet corn, carrot and sliced bell peppers. Stir-fry for 10 minutes. Add a little bit of water if needed.
Cover with a lid for the last 1-2 minutes to steam de veggies a bit.
Add cooked brown rice and mix.
Add spices and mix.
Stir-fry another 1-2 minutes and serve with whole sesame seeds on top.
I used frozen broccoli, sweet corn and bell peppers.
Recipe by
Gourmandelle | Vegetarian Blog
at https://gourmandelle.com/macrobiotic-stir-fry-veggies-brown-rice/