How to make Gomasio at home! | Macrobiotic Sesame Salt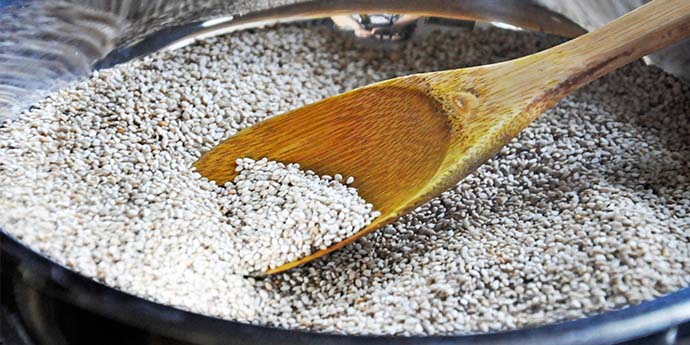 Heat your skillet (preferably cast iron skillet) over medium heat.
Add salt.
Move it around the skillet for a minute or so, then remove from heat and add into a large mortar and pestle.
Put the skillet back on the stove and add sesame seeds.
Heat sesame seeds until they start to crack - 2-3 minutes - while stirring continuously. Test the seeds if they're ready by tasting them. If they burst with flavor and they're dry it means they're ready. If not, heat them a little bit more. Be careful not to burn them.
Remove from heat.
Add sesame seeds in the mortar and pestle. Grind them a bit, not too much.
Store in an air-tight container or jar. It's best stored in the fridge or a cool, dry place in the pantry.