Raw Protein Power Carob Hemp Truffles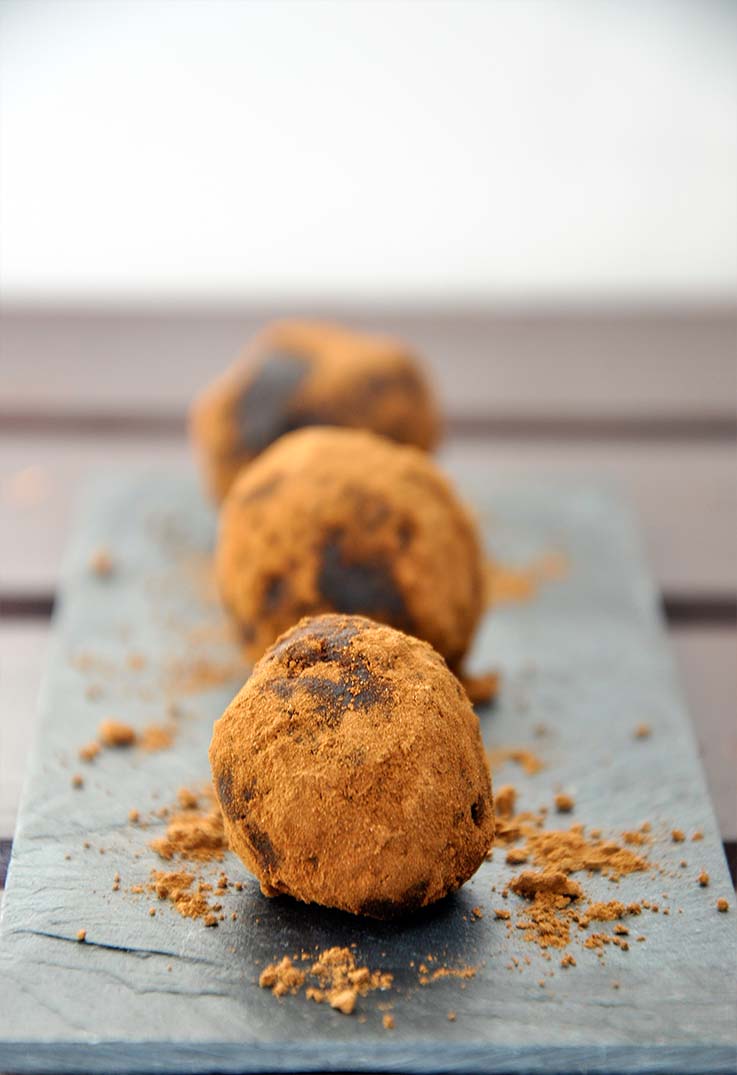 Serves:
about 10+ hemp truffles
10 pitted dates, soaked in water for 15 minutes and halved
3 Tbsps carob powder + some more for coating
3 Tbsps [b]hemp seeds[/b] flour
½ Tbsp healthy sweetener of choice (optional - I wanted them just a little bit sweeter)
½ Tbsp rum extract or 1 Tbsp pure rum
Add all ingredients in your food processor or blender. Process until super-smooth.
Put 2-3 Tbsps carob powder on a plate.
Shape the truffles and coat them in carob powder.
Store in fridge for at least 20 minutes before serving...or just serve them right away!