"Cheesy" Yellow Split Pea Patties with Tofu and Sesame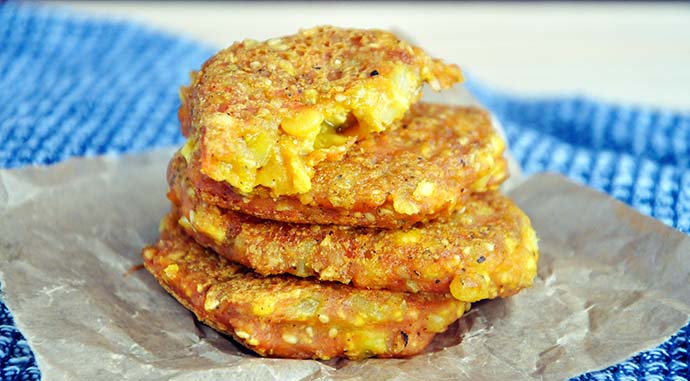 Boil yellow split peas in a medium pot. Add ½ tsp baking soda in the boiling water. This way the peas will boil faster. Boil it for about 30-40 minutes, or until it is soft.
Drain the water and move the peas in a large bowl. Mash it with a fork, until it has a paste-like consistency.
Add all the other ingredients, except oil. Mix well.
Spray a medium frying pan with some oil. Use only non-stick frying pans.
Make the patties using about 1 Tbsp of the composition per patty.
Lightly fry each patty on both sides - 3 minutes per side.
Place patties on a plate covered with a paper towel.