Warm Green Pea Salad with Avocado Mayo and Mint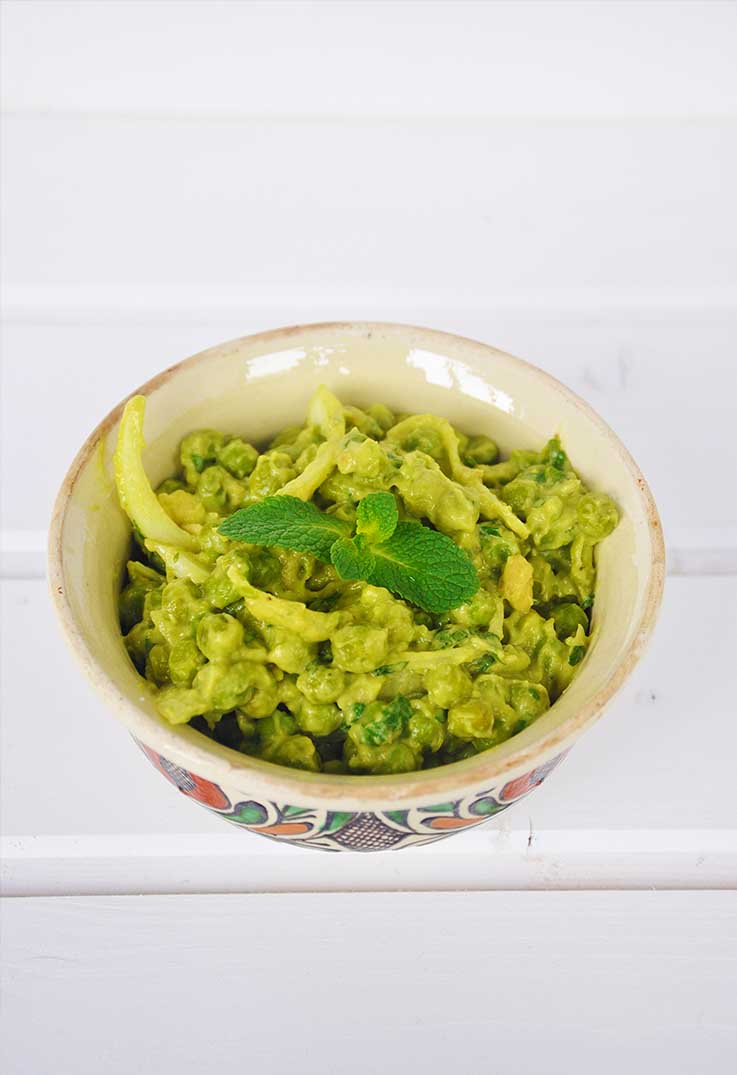 500g frozen green peas
1 small sweet onion, julienned
6 Tbsps fresh mint, chopped
Avocado Mayo:
2 ripe avocados
2 Tbsps mustard
½ lemon's juice
4 Tbsps extravirgin olive oil
sea salt, to taste
Steam frozen peas using a steamer (15 minutes). Steamed peas is sweeter and looks better than boiled peas, so I would strongly recommend steaming it instead of boiling.
Add all avocado mayo ingredients in a blender and blend well until smooth.
Put steamed peas in a large bowl. Add julienned onion and chopped fresh mint. Add avocado mayo and mix well.
Serve!
Recipe by
Gourmandelle | Vegetarian Blog
at https://gourmandelle.com/warm-green-pea-salad-avocado-mayo/