Cream Cheese Dip Baguette Cups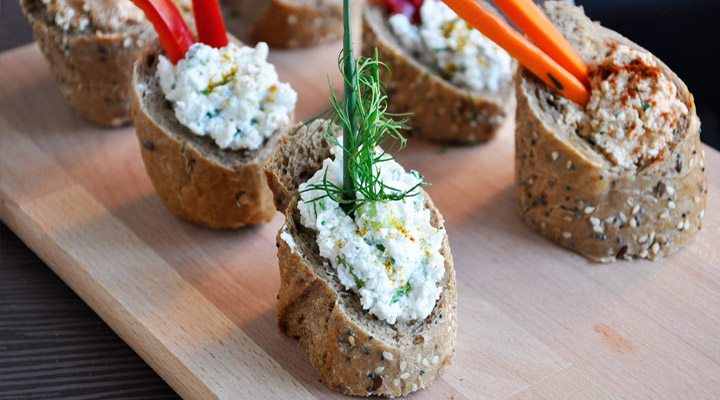 Serves:
15+ baguette cups
3 multigrain small baguettes (I used 15cm long baguettes - you can use longer baguettes too, it doesn't matter really)
1 cup feta cheese
2 cups ricotta cheese
sea salt, to taste
¼ cup scallions, chopped
1 Tbsps dill, chopped
a few pinches of turmeric - for garnish
2 tsps sweet paprika
2 Tbsps parsley, chopped
1 tsp poppy seeds
2 Tbsps parsley, chopped
carrot, red bell pepper, green onion and dill
In a large bowl, mix feta cheese with ricotta. Mash using a fork. Add sea salt, to taste.
Divide to composition into 3 separate bowls.
Add the preferred spices in each bowl and mix well. (see ingredients)
Cut baguettes diagonally (see the photos). Each cup must be approx. 5cm tall.
Stuff the baguette cups and garnish them as you please!