It's almost December and I haven't told you about my first gluten-free cooking class organized with Schar Romania on 15th November. I was pretty busy and didn't have time to post, but here it is! I am really excited I started organizing cooking classes. This was actually an old wish of mine and Schar Romania finally helped me make the step.
Why gluten-free?! Because, as you probably read on my blog, I gave up gluten for a couple of months now. Both me and my mom discovered we are gluten intolerant and decided to keep a 100% gluten-free diet. One or two months after this I started a collaboration with Schar Romania, as I've already been using their products for a while. Slowly the idea formed and we decided to organize gluten-free classes in Bucharest.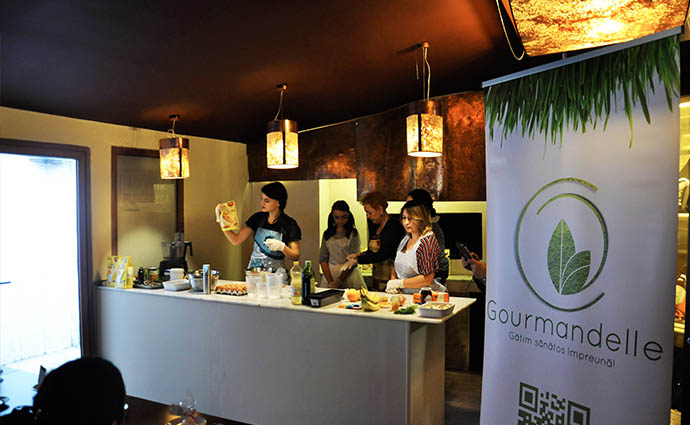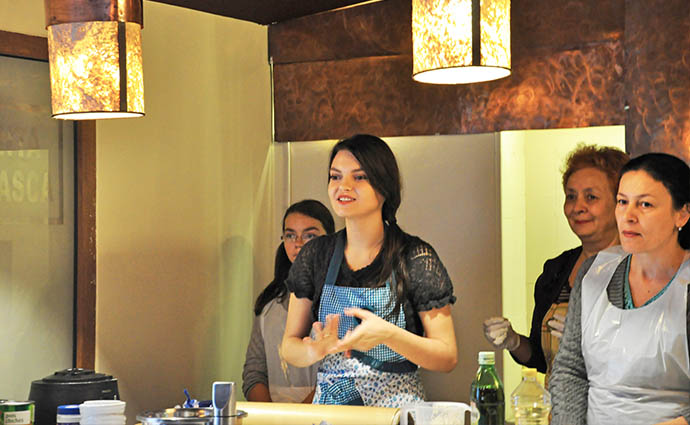 I was a bit nervous at first, being the first time I hold a cooking class, but it turned out great! I was so happy when I saw that in only a couple of hours since I posted the event on Facebook, more than 100 people have signed in for this! My expectations were by far exceeded. I believe that the next 3-4 cooking classes will be kept with the invitations list closed.
By the way, the next gluten-free cooking class I'll organize with Schar Romania will be this December, at Divini restaurant. It will be Christmas-themed and we'll be cooking festive, gluten-free desserts!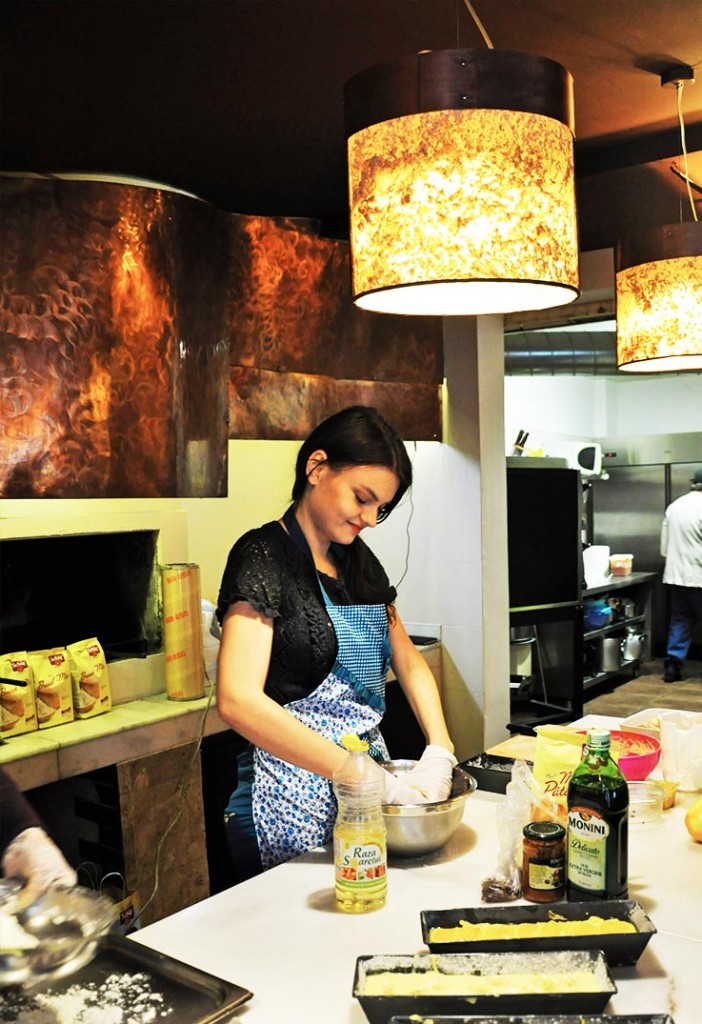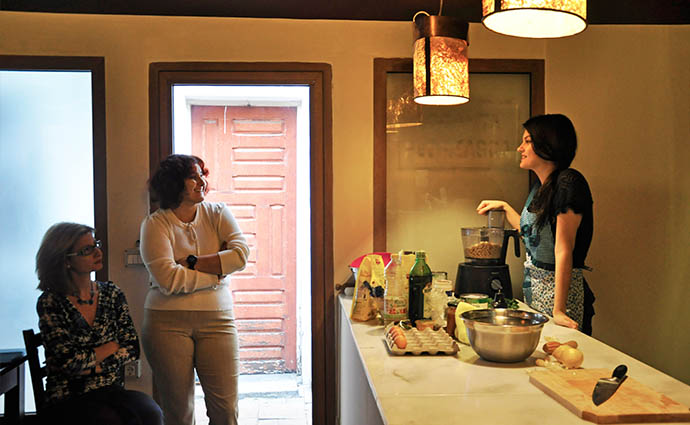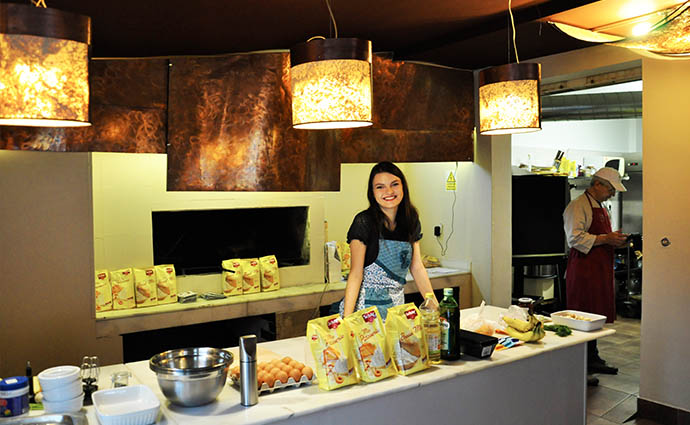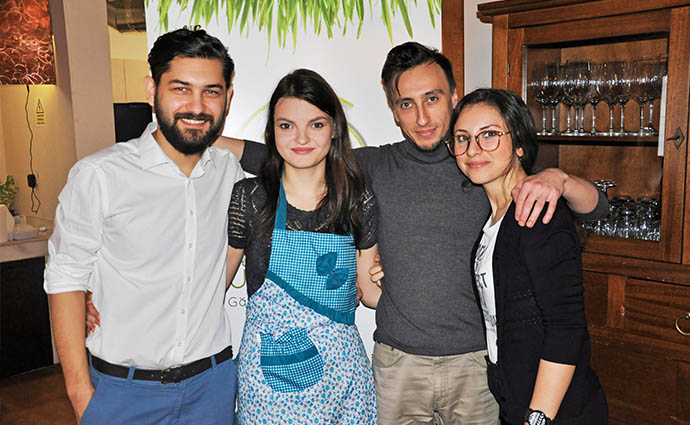 For the November gluten-free cooking class I prepared four bread recipes, two sweet and two savory, gluten-free buns with olives and hummus! Pictures below. Some recipes you may find on my blog, others are written only in Romanian (links in pictures).
Gluten-Free Chocolate Banana Bread
Gluten-Free Savory Bread with Mushrooms and Thyme
 Gluten-FreeSavory Bread with Red Pesto, Dry Tomatoes and OlivesGluten-Free Sweet Bread with Caramelized Oranges Gluten-Free Buns with Olives and Turmeric
You can see all photos from the event in my Facebook photo album here.  
Besides cooking classes, you should know that I also work on an eBook with recipes. I won't get in any details now, but the eBook will be interactive and also have an Android app you can download! If appreciated, I will also launch an iOS version. The eBook will be most likely launched at the beginning of next year.
Lots of great things will be happening in the near future. I'm onto serious work here! Only with hard work we can fulfill our dreams! Right?! 😀
Thank you very much for your support!
Hugs,
Ruxandra