Drink this natural flu-fighter hot drink every day during the cold season to keep away the colds and flu! It's not only healthy but incredibly delicious, too!
This is my go-to drink whenever I feel cold or want to speed up my metabolism and make my immune system stronger. I just love it! It's so easy to make and it tastes amazing. The best part is that it's all natural, so you can feel extra good knowing that both your body and your taste buds will love it!
This natural flu-fighting hot drink will also help you if you already have a cold or flu. Drink it hot, little by little, and you'll feel better in no time! The ginger and lemon will boost your immune system and your metabolism, while the pollen will soothe your sore throat.
The recipe is very easy to make, so there's no excuse for not making this daily during the cold season!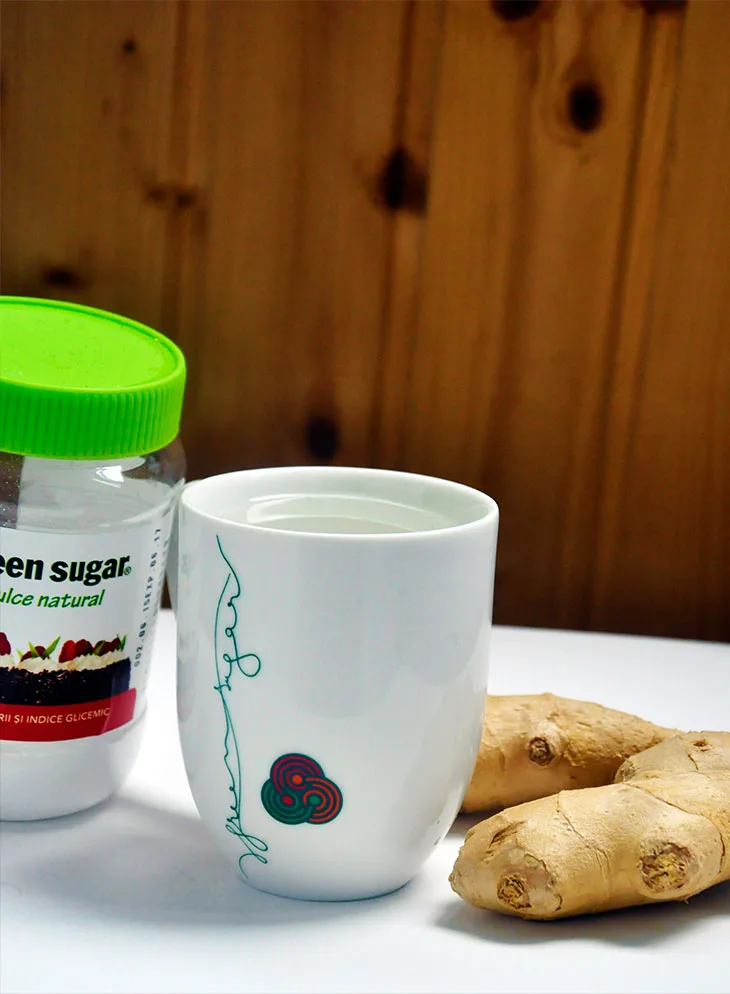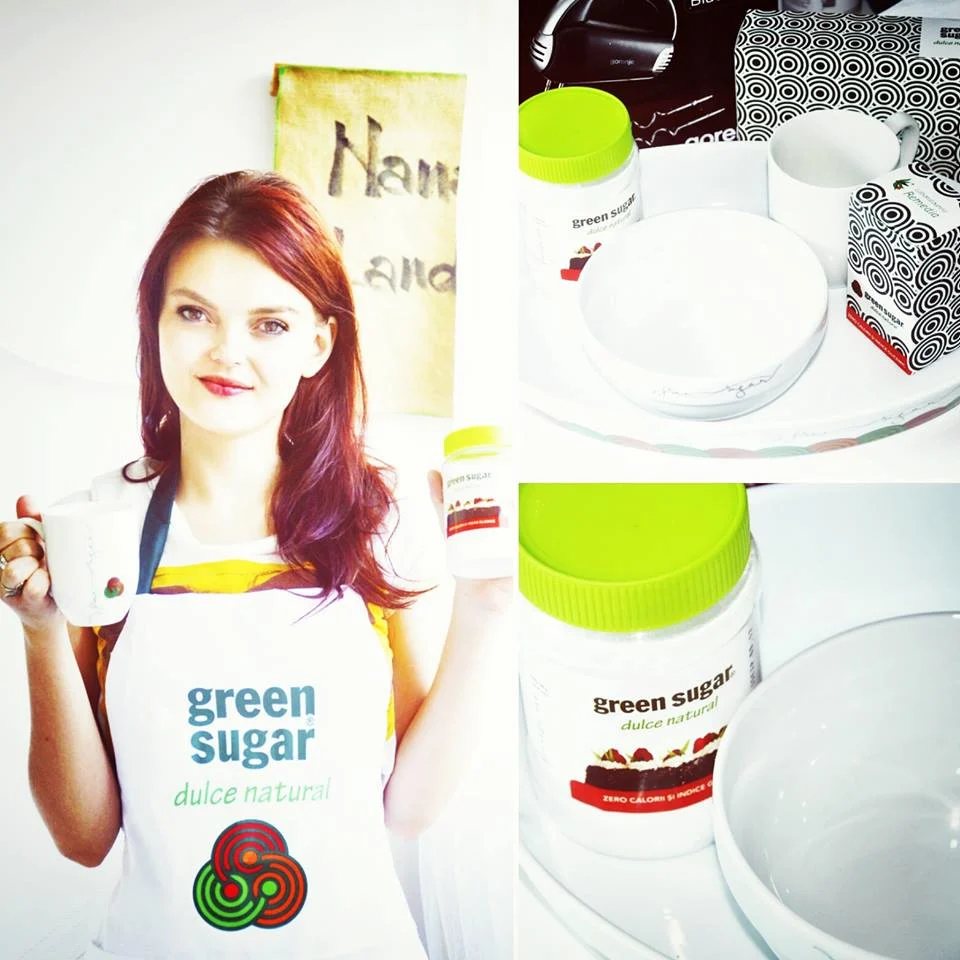 With this natural flu-fighting hot drink recipe I participate in the awesome blogger's campaign organized by Green Sugar Romania. Ever since I discovered their products, I completely ditched sugar and started using stevia powder instead. In my opinion, it's the best stevia powder on the market! It tastes just like real sugar and best of all, it's natural. It's not any sweeter either, I find it exactly as sweet as sugar. Love it!
With Green Sugar, you no longer have to stress about those extra calories, because it has none! Now you can indulge in your favorite desserts and sweet drinks with zero guilt! Rest assured that this amazing stevia sugar substitute is all natural and it doesn't sacrifice the amazing flavor of real sugar that we all crave. Your body will thank you.
The first recipe that was a part of this wonderful campaign was my magic custard chocolate cake! Check it out, I'm sure you'll fall in love with it right away! Who doesn't love chocolate?!
Because this is a Romanian brand and I don't think they currently sell their products in other countries. Hopefully, as the brand grows in popularity it will expand internationally. I will give more details about this campaign on the Romanian version of this recipe.
Yield: 4
Natural Flu-Fighter Hot Drink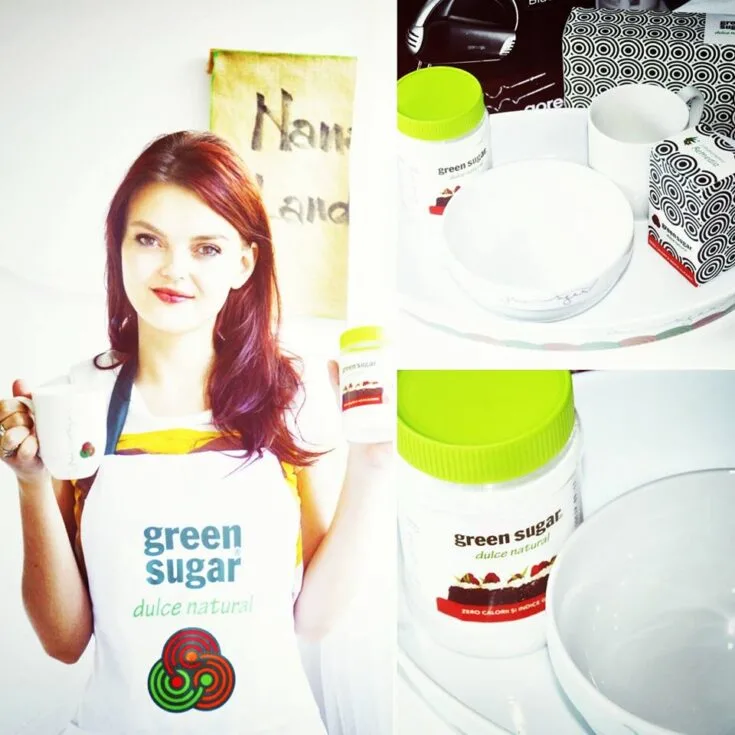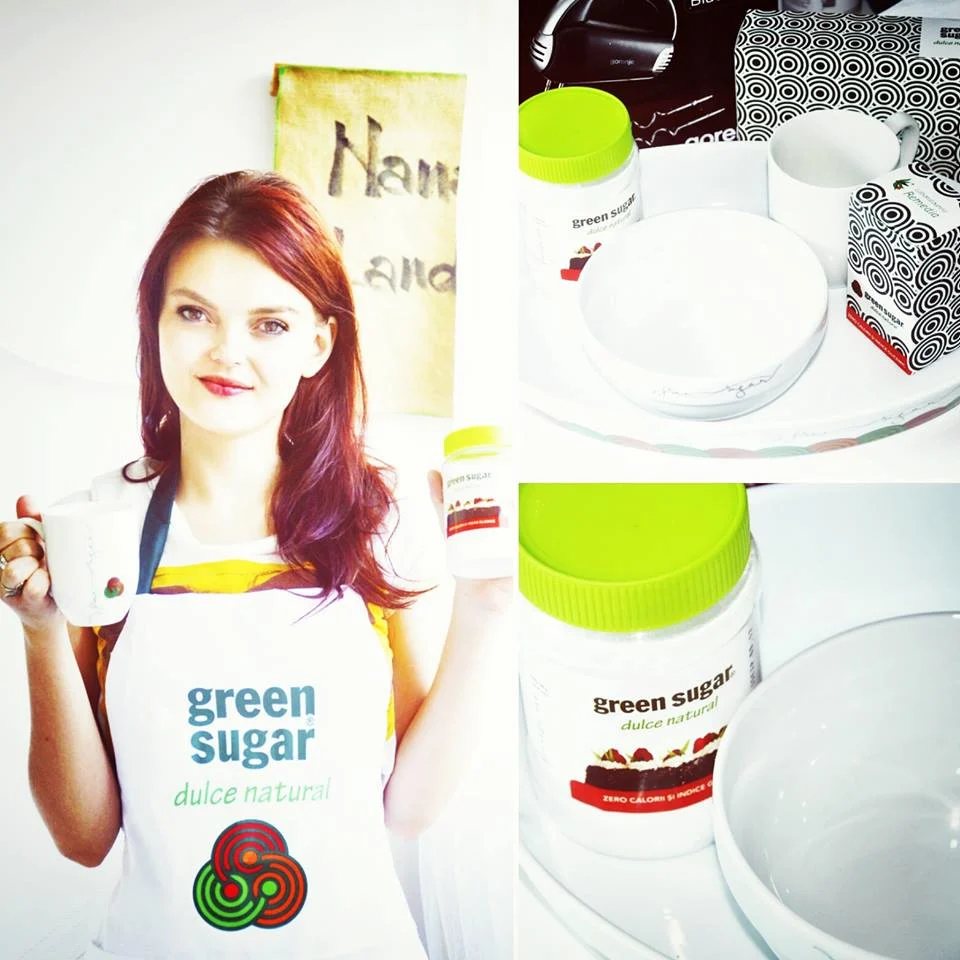 Drink this natural flu-fighter hot drink every day during the cold season and colds/flu will stay away from you! It's not only healthy, but delicious too!
Ingredients
a small piece of ginger, 2-cm (0.7-inch) long
2 lemons
1.25L (4 ½ cups) water
1 Tbsp pollen, optional, but recommended
stevia powder, or any other sweetener you want, to taste
Instructions
Slice or grate ginger.
Squeeze the juice from the two lemons.
Put water in a pot and bring it to a boil.
Add ginger. Let them boil for 5 minutes, then remove from heat and cover with a lid.
Let it cool for 10-15 minutes.
Remove lid and add lemon juice and sweetener (+pollen).
Stir well and serve right away.
Nutrition Information
Yield
4
Amount Per Serving
Calories

32
Total Fat

0.1g
Carbohydrates

6.3g
Protein

1.3g