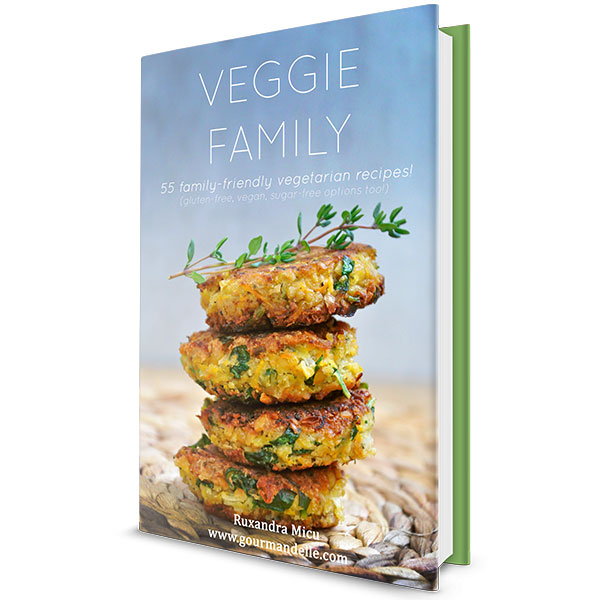 Veggie Family – 55 Family-Friendly Vegetarian Recipes
Don't know what to cook for your family? Are you tired of the same recipes over and over again? NO MORE! This vegetarian cookbook contains my most popular 55 family-friendly recipes, for breakfast, lunch, dinner, and desserts!
READ MORE

You will get breakfast, salad, soup, main course and dessert recipes, all with beautiful photography, easy to follow instructions and budget-friendly ingredients.
– Get 55 easy to make, healthy vegetarian recipes. You will enjoy cooking them and your kids will love them too!
– Budget-friendly ingredients
– Family-friendly recipes
– Easy-to-follow instructions
– Delicious and healthy too!
– Gluten-free, sugar-free, vegan options!
This eBook is really easy to use. It works great on Android, iOS and Windows devices. Recipe names and pages are clickable, so you can get to the recipe you want with just one click!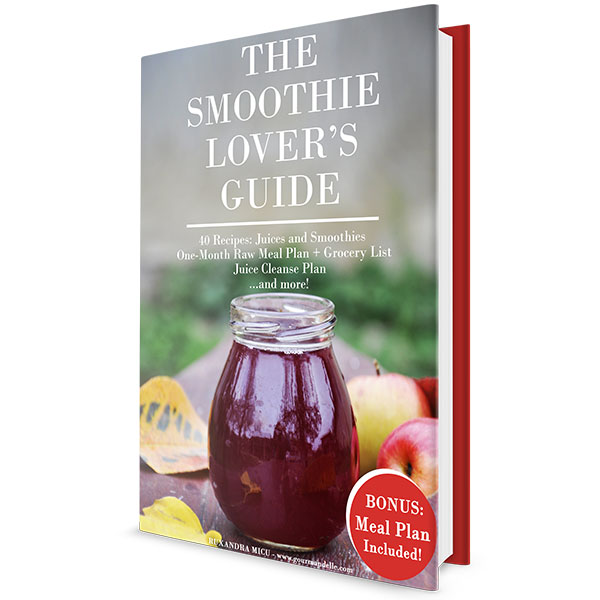 The Smoothie Lover's Guide – 40 Juices and Smoothies
Get 40 juice and smoothies recipes, a one-month raw vegan meal plan, a 3-day juice cleanse plan, info about recommended equipment, superfoods, protein powders, antioxidants, the raw vegan lifestyle and other useful resources!
READ MORE

20 juice recipes (with fruits, veggies, greens, and delicious ingredient combinations)
20 smoothie recipes (rich in antioxidants, fibers, proteins and more!)
one-month raw vegan meal plan, with breakfast, lunch and dinner recipes + grocery lists, separated into weeks, in both metric and imperial measurements.
3-day juice cleanse plan
useful info about equipment (blenders, juicers recommendations), detox diets, healthy sugar alternatives, antioxidants and their role in our diets, superfoods, protein powders, and more!