Get Your Personalized Meal Plan For A Healthier, Happier Life.
100% Customized Meal Plans – Have allergies? A specific diet? Personalize your plan to match your preferences.
8 Different Diets – Vegan? Gluten-free? FODMAP? Pick your diet and enjoy recipes handpicked just for you.
Responsive App – Browse your personal meal plans via our responsive iOS and Android-compatible web app.
Grocery List Included – Print a detailed grocery list to make shopping quick and painless.
Quick, easy and delicious TESTED recipes – If you like the recipes on Gourmandelle.com, then you'll definitely like the meal plans too.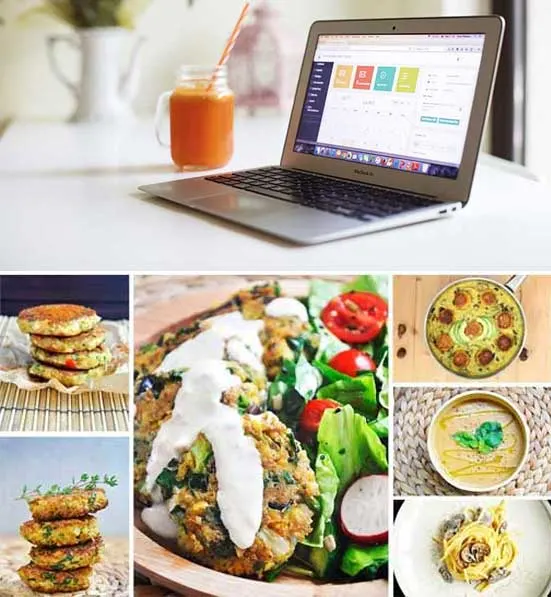 After you click on "Submit Order" your meal plan order will be processed. Click only once. You will then be redirected to log in to your account and access your custom meal plan. Thank you!
The Gourmandelle Custom Meal Plans
The secret to healthy, personalized meals in less time.
Say goodbye to the stress and wasted time trying to plan your meals. The Custom Meal Plans will give you delicious, simple recipes based on your diet and preferences for every meal of the week. No more eating the same thing again and again – my recipes are diverse, easy to prepare, and most importantly – delicious! Finally start loving to cook and eat healthy with the Gourmandelle Custom Meal Plans.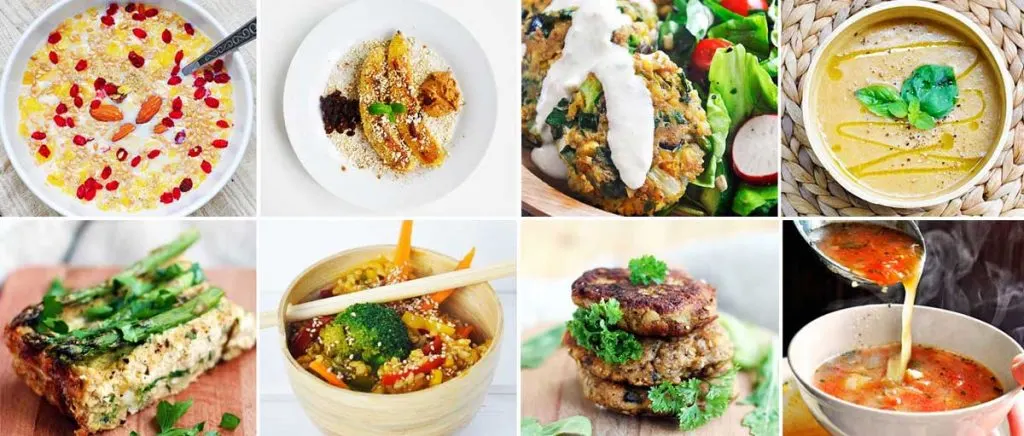 ↓ They've tried it and loved it! ↓
Recipes customized for you
Vegan? Allergic to shellfish? Maybe you hate the taste of cilantro? No matter your dietary needs, worry no more! Pick your allergies and food preferences and I'll do the rest.
You can also choose from 8 different diets and even combine them – including vegan, vegetarian, pescatarian, macrobiotic and low FODMAP. The Custom Meal Planner is a fantastic way to transition to a new eating habit.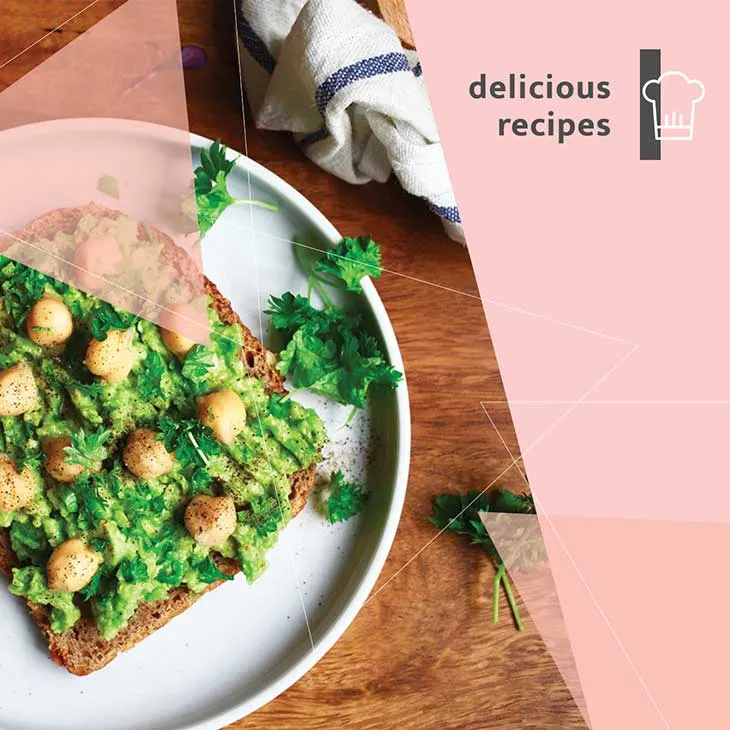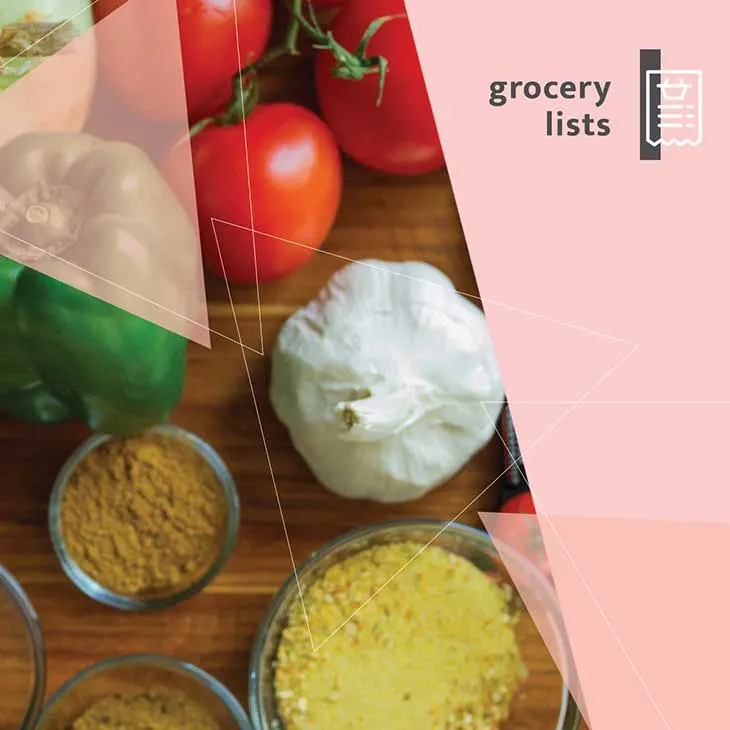 Plan your meals ahead
Get delicious, tried and tested recipes for every meal of the day (breakfast, lunch and dinner). These will be 100% customized to your dietary preferences and super simple to cook.
Breakfast takes less than 10 minutes to prepare, lunches vary from 10-15 minutes and dinners are ready in less than 30 minutes.
Shop with zero stress
Get a detailed grocery list for your entire week ahead and say goodbye to impulse purchases and time wasted in the store.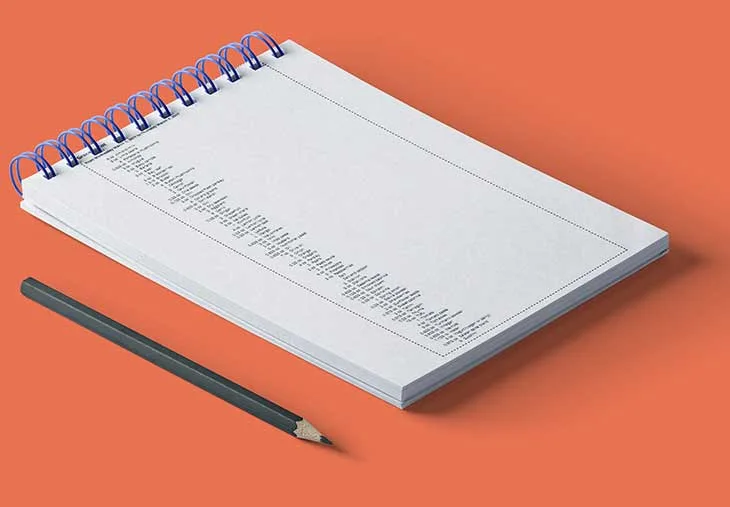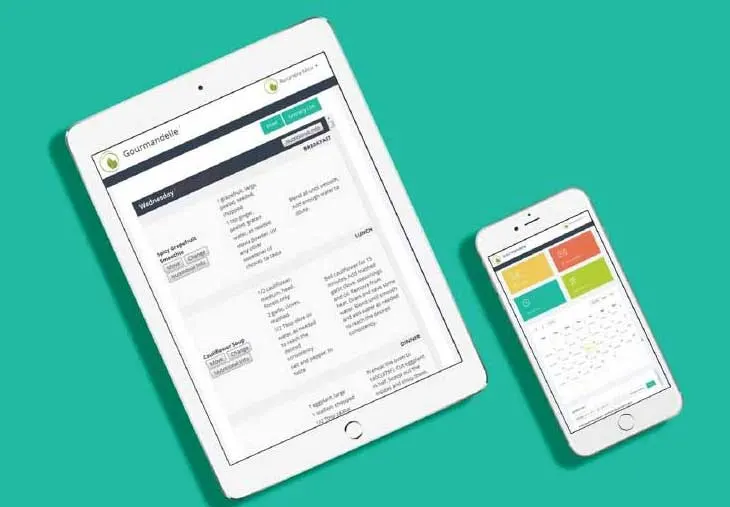 Cook delicious meals
Time to get cooking! Wow your family and friends with your new skills. Each of my recipes come with detailed instructions and require no special skills.
Only simple, delicious meals personalized to your preferences. Just as it should be.
How can a custom meal plan improve your life?
TIME
Forget frustrated shopping sessions and Googling for meal ideas. Having a personalized meal plan with recipes for the entire week saves hours of your valuable time.
STRESS
Never say "what's for dinner?" again. The Gourmandelle Custom Meal Planner takes the stress out of cooking with delicious, healthy recipes for every meal of the week.
MONEY
The recipes in the custom meal plan are designed to be economical. A fixed grocery list will help you avoid unnecessary or wasted purchases, saving your hard-earned cash.
HEALTH
The recipes in the personalized meal plan use healthy, whole ingredients for a balanced mix of micro and macronutrients. Pick your diet type and start the path towards a healthier lifestyle!
---
Frequently Asked Questions About The Custom Meal Planner
1.How do I login to see my custom meal plan?
Go to the homepage. On the right side of the menu is the LOGIN button. Hover it. Add your email and password and you will be logged in to your dashboard. Alternatively, use this login page.
2. I'm on a tight budget, can I still use this personalized meal plan?
Yes! You can follow this meal plan on any budget. All the recipes are made with budget-friendly ingredients. Don't be fooled by people telling you that eating healthy is expensive. I'll prove to you it isn't! Plus, the meal plan will help you be more organized and buy only the foods you need. This prevents overbuying and food spoilage, saving you money.
3. I have a very busy schedule. Will I be able to keep this custom meal plan?
Meal planning is especially useful for people who have very tight schedules. Knowing exactly what to cook, when to cook it, helps you save precious time. You'll also have the grocery lists created for you, so you won't waste any more time while shopping. Plus, the recipes are easy and quick. The breakfasts are made in 5-10 minutes, lunches in 10-15 minutes and dinners in ~30 minutes. You can also make the lunches in advance, so you can take them with you at work.
4. What happens if I have problems with my customized meal plan?
I will personally make sure that you are satisfied with the meal plan. I offer 24h email support, which means any problem you may have will be solved within 24 hours. Think of me as your personal meal planning coach!
5. How do I contact customer service?
You can reach me any time by emailing ruxandra@gourmandelle.com.
6. Is this a subscription membership?
Yes. This means you will be billed at the end of each meal plan (monthly, quarterly, or yearly) and your meal plan will be renewed. However, if you want this to be just a one-time deal, you can turn off Auto-Renew from your Dashboard with just one click. To cancel your membership, simply turn off Auto-Renew from your dashboard, prior to the renewal date. If you turn off Auto Renew you won't receive a new meal plan after the current plan ends and you won't have access to the purchased meal plans after their expiration date. You can regain access by renewing your membership at any time.