How did I turn out to be a vegetarian? It all started about five years ago. I don't even remember the exact date when the change took place, but I do remember all the important events that made me take this decision. It was a sudden change. One day I woke up and said: "From this moment on I'll stop eating meat.".  And so I did.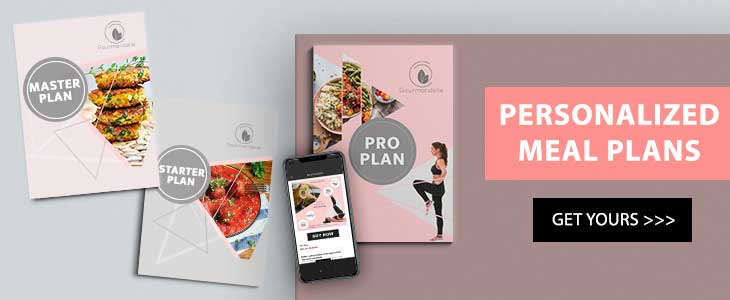 "I'll never give up meat… ever!"
Let's start with the beginning. A while ago, before I made the transition to a vegetarian diet, my cousin told me she had decided to give up meat and become a vegetarian. I, an avid meat eater [I was eating meat every day, at almost every meal!], told her she's crazy! I started telling her she will harm her body and all kinds of stupid things like that, and the grand finale was "I'll never give up meat, ever! I could never be a vegetarian!". I'm still a bit embarrassed when I remember that I even asked her idiotic questions like the already famous "Where will you get your proteins from?"…
My Vegetarian Story: The Spiritual Change
My transition to a vegetarian diet was also influenced by a spiritual change. About five years ago, I went through a not-so-happy part of my life. I felt lost. I felt like I had no stability, no certainty for a better future. I was depressed. Nobody knew that of course. I'm actually pretty good at hiding my emotions. I was feeling like the path I took was not the right one for me. It was like I was offered a life I did not want, a life others have organized for me, without my consent. I felt like an outsider.
In those critical times, I started watching lots of documentaries. It was like I had found a refuge in them. The more I was learning, the better I felt. I think I watched almost all existing nutrition documentaries available then. I also watched some documentaries about religion, spirituality and personal development. The documentaries I've seen had a huge impact on my way of thinking. It was like a thick veil was taken off my eyes and I could finally see clearly! I started developing as a person and slowly, I began to make my own path in life.
The nutrition documentaries I saw, made me realize how badly was I eating. I wasn't into fast food or other junk foods, but still, I was eating a lot of meat. The documentary that made me say "From now on I'll stop eating meat." was Earthlings. Up until today, I didn't finish watching the whole movie. 10 minutes were more than enough for me. The next day I decided I'll become a vegetarian, and so I did. I just couldn't live with myself knowing that my diet was not only causing me harm, but also all those poor animals.
Therefore, for me, the diet change also had ethical grounds. Right after I became a vegetarian, I also started blogging.
My Vegetarian Story: List of Must-Watch Documentaries
Nutrition documentaries:
Other interesting documentaries:
Zeitgeist – The Movie
Zeitgeist – Addendum
Zeitgeist III: Moving Forward
My Vegetarian Story: List of recommended nutrition books:

My Vegetarian Story: The perfect diet?
I can't say my diet is perfect. If I want to eat chocolate, I'll eat chocolate! Moderation is key! But, overall I eat better. I know some people would say that the vegetarian diet is not entirely healthy and that a vegan or even a raw vegan diet is better. Well, we're not the same! We are all different and have different needs. I think we should all test these diets on ourselves and decide which one is the best for us. My advice is to read a lot and watch many documentaries, then decide what is best for you.
Also, if you're new to my blog you should know that almost all my new recipes are vegan. I am not. I hate labels. I have a vegetarian diet, which means I eat mostly plant-based, but I do eat eggs, dairy, and honey from time to time (once a week or even 2-3 times a month). I do prefer a mostly vegan diet but for me, this is the diet I choose and works best.
On my blog, you'll find many popular meat-based recipes made vegan. I love "veganizing" meat-based recipes and making them cruelty-free and healthy. So if you're one of those vegan extremists who blame other vegans or vegetarians for naming soy milk – "milk", vegan cheese – "cheese" and for eating vegan foods that mimic meat-based recipes…well…CLOSE THE PAGE NOW and never come back.
No matter what your reason was for adopting a vegetarian/vegan diet or even for eating less meat, be it ethical or health-based, congratulations! Every small step towards a healthier, cruelty-free and environmental-friendly diet counts. Hope the recipes on my blog will inspire you to cook more and more plant-based meals. 🙂
Here are some useful articles I wrote a while ago:
Macrobiotic Diet 101 | Everything you need to know about macrobiotics!
How to Choose Healthy Whole Grain Bread
Do you really know what you eat?.
My Vegetarian Story: Wake up people!
Let's leave the ethical part aside and talk about real health facts.
Meat isn't what it used to be. It's one thing to have your own pig in the backyard and feed him with high quality, non-GMO forages, and it's another thing to buy processed meat from the supermarkets. ALL meat you find in supermarkets is filled with antibiotics, GMOs, hormones and other bad stuff that cause cancer and auto-immune diseases. I'm not even going to talk about highly processed meat products like sausages, ham etc. You have to be suicidal to eat that!
Eggs. I try to buy eggs only from safe sources, mostly from the farmers market. Learn more about eggs here: All about eggs in our diet. Are they good or bad?
Dairy products. After the age of 2-3 years old, we can no longer properly digest dairy products. There is a great number of lactose intolerant people in the world. Doesn't that bring up some questions? I eat dairy products, but not that often. I advise you to read this article Why milk and dairy products are bad for your health, to find out more about this. Also, you should read The China Study: The Most Comprehensive Study of Nutrition Ever Conducted. It's a great book!
[divider]
We live in a world where we are constantly getting sick by the food we choose to eat. We're in such a bad situation that it's even difficult to find healthy fruits and vegetables because even they are filled with pesticides and growth hormones and are irradiated for the sake of beauty and increased production. Let's change the world we live in by changing ourselves. The change comes from us! Any small change you make, matters and has a greater impact on the world that you might think! Start by giving up all processed foods and eat real, whole foods instead. You'll see how good you'll start to feel.
And a final piece of advice, never stop learning! You don't have to listen to me, or others, find your own answers to your questions! Learn, evolve, become a better person! 
I'm looking forward to reading your comments. I'm really curious to find out your stories too. Leave a comment and don't hesitate to contact me if you have any questions. I will gladly help! Hugs!