I decided to change my lifestyle and become more organized, balanced and also to transform my body! For me it's a big change, because I'm not a sports-person at all. I don't even remember the last time I exercised..I think my muscles are atrophied by now. It's good that I eat healthy, because if my diet was bad too I would probably be the size of a baby whale by now.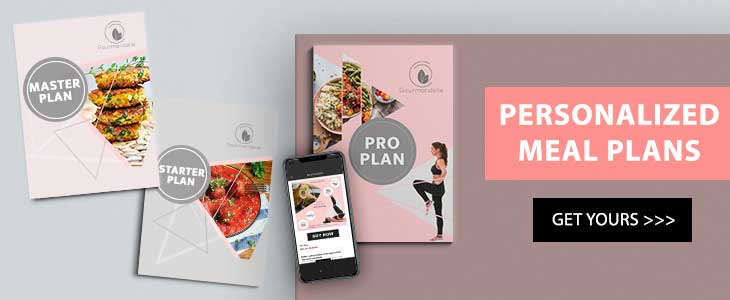 I consider that exercise is a very important part of a healthy lifestyle and that you can't be healthy without being fit and exercising daily. Both me and Costin decided to make this change together and we began the process this week. We have a dream, not to become two sick and lifeless old people, but to be fresh, young-spirited and healthy for as long as possible! Even when we'll have grand-kids! That's what's normal, not what we see nowdays around us. People should be able to live a confortable, healthy life for over 80-90 years! Sickness is not normal. Being obese is not normal. So, we decided to give it a go!
I want to share with your my experience, with the good and bad parts, with what was easy and what was not. I really hope it will be useful to you and it will determine you to change your lifestyle too!
[Before reading this article, please keep in mind that I'm not a nutritionist (yet!) and I'm also not a fitness instructor. All the info here are my personal experiences.]
Daily routine   |   How to change your lifestyle
7:00 – Wake up!
7:00 – 7:05 – Meditation. Good thoughts for the day.
7:05 – 7:10 – Stretching.
7:10 – 7:20 (7:30) – Indoor bike for 10 minutes + shower.
7:30 – 7:45 – Breakfast + 1 smoothie/juice/"sjuice" + supplements
7:45 – 10:20 – Work (half of the time for my blog, and the other half for my dream job)
10:20 – 10:30 – Snack 1
10:30 – 12:10 – Work
12:10 – 12:30 – Lunch + 1 smoothie/juice/"sjuice"
10:30 – 14:20 – Work
14:20 – 14:30 – Snack 2
14:30 – 15:50 – Work
15:50 – 16:00 – Meditation
16:00 – 17:00 – Work out 45min + shower
17:00 – 17:20 – Work
17:20 – 17:30 – Post-workout snack 3
17:30 – 19.20 – Work
19:20 – 19:40 – Dinner
19:40 – 20:40 – Reading / Watching documentaries
20:40 – 22:00 – Relaxing
22:00 – Sleep. 🙂
Healthy habits   |   How to change your lifestyle 
1. Meditation (5 minutes after I wake up, 10 minutes before working out and 10 minutes before sleep)
2. Work out daily (10-15 minutes in the morning+ 45 de minutes after lunch)
3. Conscious eating + Food Mantras
4. Work on my blog daily.
5. Eat lots of fruits.
6. Dry brushing before bed + body/face creams
7. Learn something new every day.
Nutrition   |   How to change your lifestyle
I will be keeping a very strict diet for 6 weeks. I'm planning to also lose 3kg. I will give you some meals examples for these 6-week program. After this period I will get back to healthy eating, but the diet won't be so strict.
To use: Nutrients calculator and Cronometer. 
Key characteristics:
I eat 6 small meals a day.
I eat 100% vegan. Goodbye, eggs and dairy.
I have a high-protein low-carb diet. I try to eat 110g of protein per day. It's not easy but also not impossible. Just so you know how many proteins you need per day when you decide to build muscle, here's a quick formula: 2g protein/body kg.
I eat brown rice and tofu daily. I try to make this diet macrobiotic too.
No more frying. I stopped frying in oil. I "fry" veggies in water. I don't even feel the need to add oil in everything. Food starts to taste better without it. I sense that refined sunflower oil will soon disappear from my kitchen.
I eat lots of fruits, whole, in fruit salads, smoothies or most frequently in "sjuices" (= smoothie + juices. A very diluted smoothie or a juice with fibers in it. It's healthier this way.)
Salads! I usually eat salads at lunch but sometimes in the evening too.
I don't eat anything after 8 o'clock. Or 7 in some cases. I tried it with 6 but it was torture…
I drink a lot of water. Tough one! Well, at least I try. I have an app which tells me when to drink, otherwise, I forget.
Less salt! I noticed I rarely use salt since switching to gomasio.
Meals examples:
Breakfast:
Option 1:
1/4 cup oats (I skip this because is often contaminated and contains gluten. If you're not gluten intolerant or have GF oats, then go for it. It's super-healthy.)
banana "milk" (water+ 1 banana = blend until it has a milk consistency) or soy milk, or any other veg milk.
1 tsp carob powder
1 Tbsp chia seeds
1 Tbsp hemp seeds
Option 2:
All of the above (without oats) turned into a smoothie. I sometimes add some frozen berries to it.
Option 3: 
fruit salad (1 kiwi, 1 banana, 1/2 orange, 1/2 apple, 1 Tbsp chia seeds, 1 Tbsp hemp seeds, 1 tsp carob)
+ smoothie of choice
Lunch:
Option 1:
50g cooked brown rice + 50g tofu + 1/2 Tbsp gomasio + lettuce/rucola/other greens (without a too sophisticated dressing, just olive oil and lemon juice) + 1/2 avocado (not daily, every 2 days or so)
Option 2:
1 cup steamed veggie mix + 1/2 Tbsp gomasio + salad + 50g tofu
Dinner:
Option 1:
1 cup steamed veggie mix + 1/2 Tbsp gomasio + 1 Tbsp dry inactive yeast flakes
snacks are either made of protein-power smoothies, or a fruit or some nuts/seeds.
Work Out   |   How to change your lifestyle   
This is not my specialty, so I won't be able to explain to you exactly what I do. Costin is my personal trainer. Good thing he supports me when I start whining… We work out at home without any special equipment. We only have the indoor bike and a skipping rope. We use the objects in the house to train (couch, floor, walls 😀 ). We often to HIIT (High-intensity interval training) exercises. They're so intense! But effective.
Just so you know, your heart rate has to be very high when you work out, or else the exercises won't be effective. Also, you have to sweat a lot! Otherwise, it's pretty much pointless.
Recommended heart rate for an efficient workout: 220 – age * 70%. 
This doesn't mean you'll have to maintain a 130+ heart rate for 40 minutes! You can take small breaks.
Advice! Start slow, especially if you haven't worked out in a while. It's better to start with only 20 minutes a day and grow from there. Also, take an aspirin before working out for at least a week. This will help the muscle sore go away faster.
Resources:
Supplements (/day / person)
So, will you change your lifestyle too? C'mon, don't let me do this by myself! Let's support each other in our journey! 🙂 

Photo sources: pinterest.com