Don't know what to cook for your family? Are you tired of the same recipes over and over again? NO MORE! This vegetarian eCookbook contains 55 family-friendly recipes, for breakfast, lunch, dinner and desserts!
You will get breakfast, salad, soup, main course and dessert recipes, all with beautiful photography, easy to follow instructions and budget-friendly ingredients.
Get 55 easy to make, healthy vegetarian recipes. You will enjoy cooking them and your kids will love them too!
Budget-friendly ingredients
Family-friendly recipes
Easy-to-follow instructions
Delicious and healthy too!
Gluten-free, sugar-free, vegan options!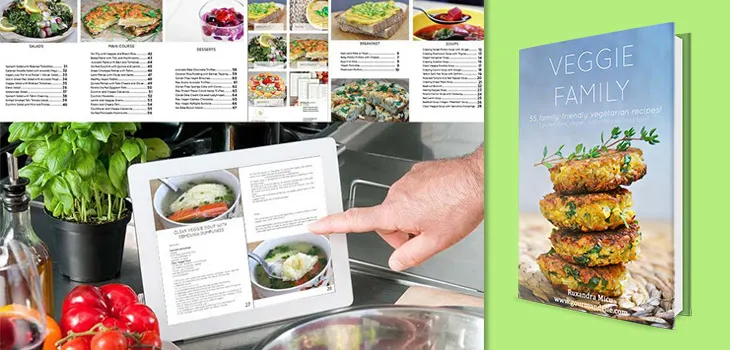 This eBook is really easy to use. It works great on Android, iOS and Windows devices. Recipe names and pages are clickable, so you can get to the recipe you want with just one click!