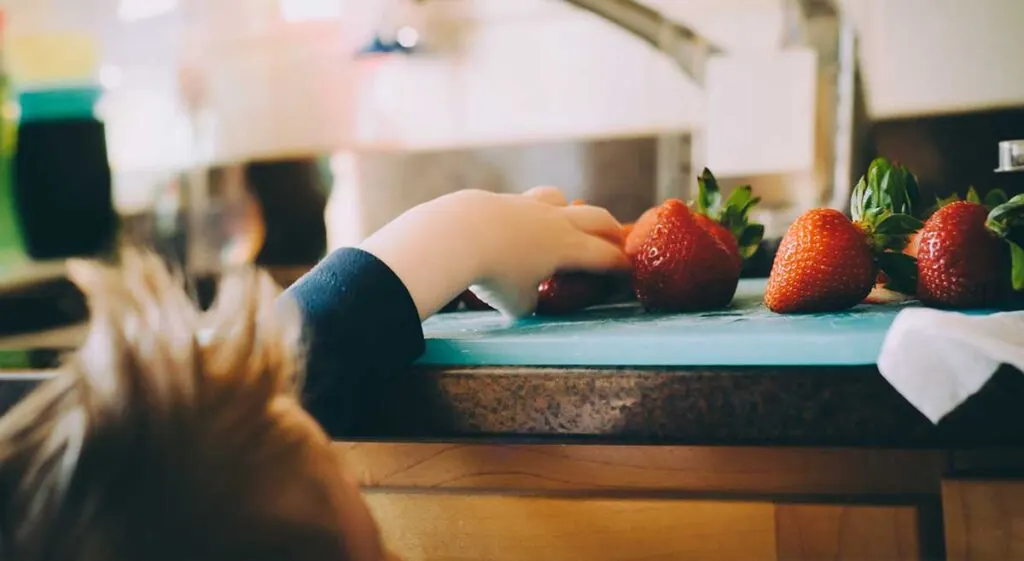 Meat accounts for nearly 60% of all greenhouse gases caused by food production, which sounds like a pretty good reason to embrace more plant-based foods as part of your daily nutritional regimen. Of course, vegetarian and vegan lifestyles have many added benefits. They are good for your waistline, delicious, and part of movement that sees animals as sentient beings to be loved and respected. If you would like your children to eat more vegetables, provide them with a gentle introduction into the wonderful tastes and textures of a lifestyle that is so much more than a diet.
Growing Fruits and Vegetables at Home
Whether you have a large backyard or just a meter or two of free space on your terrace, consider investing a little time in creating a yummy fruit and/or vegetable garden with your children. Easy items to grow for little ones include herbs like basil and rosemary, cabbages, tomatoes, and chili. If you don't have a yard, you can grow herbs in small pots, grow sprouts in your kitchen, or invest in an aeroponic tower, which will enable you to grow a wide variety of vegetables sustainably in a tiny space.
Inviting Tiny Chefs into the Kitchen
Getting kids really excited about food begins with encouraging them to prepare meals you can enjoy together as a family. Just a few easy vegetarian recipes you can prepare include zucchini and feta cheese fritters, stuffed Portobello mushrooms filled with smashed chickpeas and crushed walnuts, and pumpkin fries. Make sure you have dedicated kids' kitchen equipment and tools such as a step stool (so younger children can reach the work bench), non-slip bowls, child-friendly knives, hand whisks, small rolling pins, and aprons. When you are in the kitchen, give perfection a miss. Allow kids to get messy and creative, and to choose the ingredients they wish to—even if these choices deviate from the norm!
A Day in the City
Truly loving food also involves dining at great places—your favorite gourmet jaunts where you encounter new flavors and cultures and where dishes are presented in a visually appealing manner. Make parent-child 'date days' and introduce your kids to the bevy of vegan and vegetarian restaurants in your area. Once in a while, take a road trip to a city or town you've never been to before. Ensure that your chosen destinations have excellent plant-based restaurants that serve dishes you aren't likely to encounter at home. When you travel abroad or interstate, get kids excited about dining out by encouraging them to research and select the restaurant they wish to visit. Make sure you all dress up for the occasion to up the excitement factor. Older kids will love dining out in the evening by candlelight as much as you will!
Getting kids excited about vegan and vegetarian is easy because this lifestyle is so inherently delicious. Consider growing a few foods at home, so your kids can get excited about trying them out in your dishes. Encourage them to learn numerous plant-based dishes, so they see how varied veganism and vegetarianism can be. Finally, dine out at top plant-based restaurants near you and venture into uncharted territory once in a while to make sure their palates develop the wonderful sophistication that true gourmets can lay claim to.