This beetballs with garlic-basil tomato sauce recipe is easier than you may think! Vegan, healthy and bursting will flavors, this comfort dish will become your favorite too!
I need to buy some cooking props! I'm always taking the photos on a hurry, I'm either super-hungry or super-busy, in any case I don't have time to properly arrange the setting and I end up taking boring photos on a blank, grey background. This happened yesterday too. I was on a cooking frenzy and made soup, main dish and dessert, everything while working on my computer in between the short brakes. I was so hungry when I finished that I just couldn't spend any more time on setting up the space for my food photos. Something's got to change!
I cook fast, really fast. But this is also because I have to be this way. I'm always super-busy and have to finish 1000 things in a day, so I taught myself to be productive and finish tasks quickly. I really wish I could spend more time on photographing my recipes. This usually ends in 1-2 minutes and I don't have time to prepare anything. My so-called "studio" is also improvised on my balcony, the only place in my apartment with nice natural light. I have only one board, which is actually my drawing board from my early achitecure years, and it looks horrible!! I keep on saying that I will buy some cute, wooden boards, but I never seem to have the time.
Oh well… I have to establish my priorities now! I dream of that day when I won't have to do so many things, when I will cook for fun and take all the time that I need to finish photographing my recipes. 🙂 Until then, these photos should do.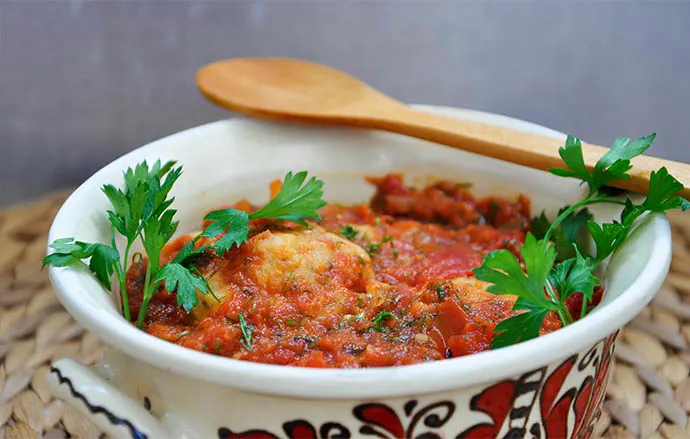 I've been craving for beetballs ever since I saw Susan's recipe on Pinterest! Beetballs!! How cute does this sound?! I've actually missed the meatballs and sauce recipe since I went vegetarian and I honestly say, this beetballs with garlic-basil tomato sauce recipe is so much better than that!
The sauce is just perfect. It bursts with flavors and it's super easy to make! These beetballs can be used in a traditional Romanian soup – recipe will come soon!
Enjoy!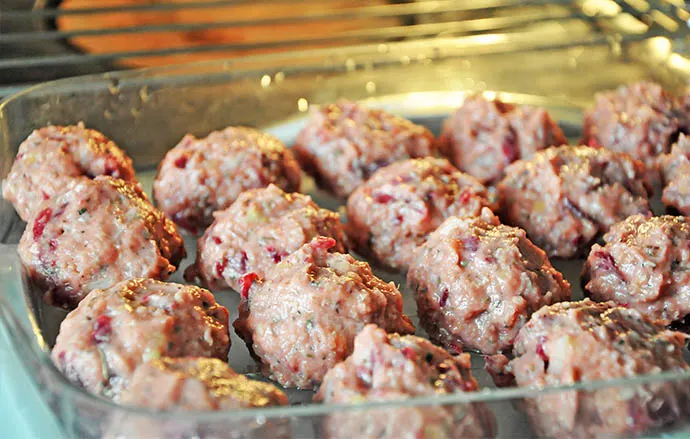 Yield: 4+ servings
Beetballs with Garlic-Basil Tomato Sauce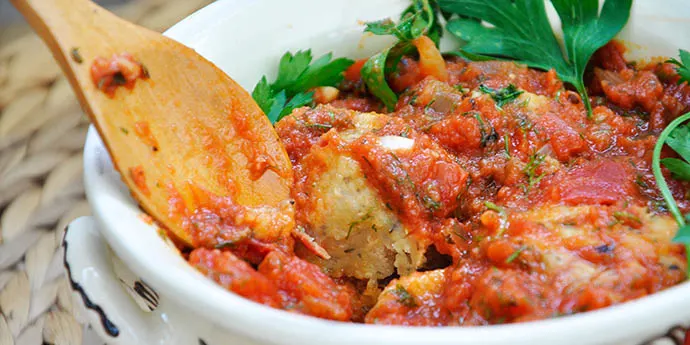 This beatballs with tomato sauce recipe is easier than you may think! Vegan, healthy and bursting will flavors, this comfort dish will become your favorite too!
Ingredients
Beetballs:
200g (1 cup) red lentils
1 small beetroot, grated
1 medium onion, diced
4 Tbsps gluten-free flour, I used Schar, or you can use regular flour as well
4 Tbsps psyllium husks, or 2 eggs, beaten
2 tsps dry thyme
½ tsp ground coriander
½ tsp smoked paprika
1 tsp sweet paprika
2 tsps dry garlic powder
sea salt and ground pepper, to taste
Sauce:
1 can (400g | 14 oz) chopped tomatoes
4 Tbsps tomato paste
5 garlic cloves, crushed and sliced
5g (½ cup) fresh dill, chopped
1 medium onion, diced
2 tsps dry basil
sea salt and ground pepper, to taste
some olive oil
water, as needed
Instructions
Beetballs:
Boil red lentils for 15 minutes.
Drain lentils and add them into the food processor and blend until smooth. Do not add any water!
Move lentils paste into a large bowl. Add all the other beetballs ingredients and mix. Let the composition sit for 5 minutes.
Now the composition should be sticky enough to shape the beetballs. Shape the beetballs and set them aside.
You can either steam the beetballs (if you have a steamer) or "steam / bake" them in the oven.
Using a steamer:
Place the beetballs on the steamers plate. Steam them for 15-20 minutes.
Using an oven:
Add a small pot filled with water into the preheated oven.
Put beetballs on an oven tray covered with baking sheet.
Let them steam/bake in the oven for 20 minutes at 200C.
Sauce:
Heat a little bit of olive oil in a large pan.
Add diced onion and garlic. Saute for 1 minute.
Add the rest of the ingredients, except fresh dill.
Saute for 5 minutes and add dill.
Remove the beetballs from the steamer/oven and place them in the pot. Cover them in sauce.
Remove from heat and serve!
Notes
If you get too many beetballs, you can keep some in your fridge and make some more sauce later.
Nutrition Information
Yield
4
Amount Per Serving
Calories

293
Total Fat

11.4g
Carbohydrates

39g
Protein

8.6g