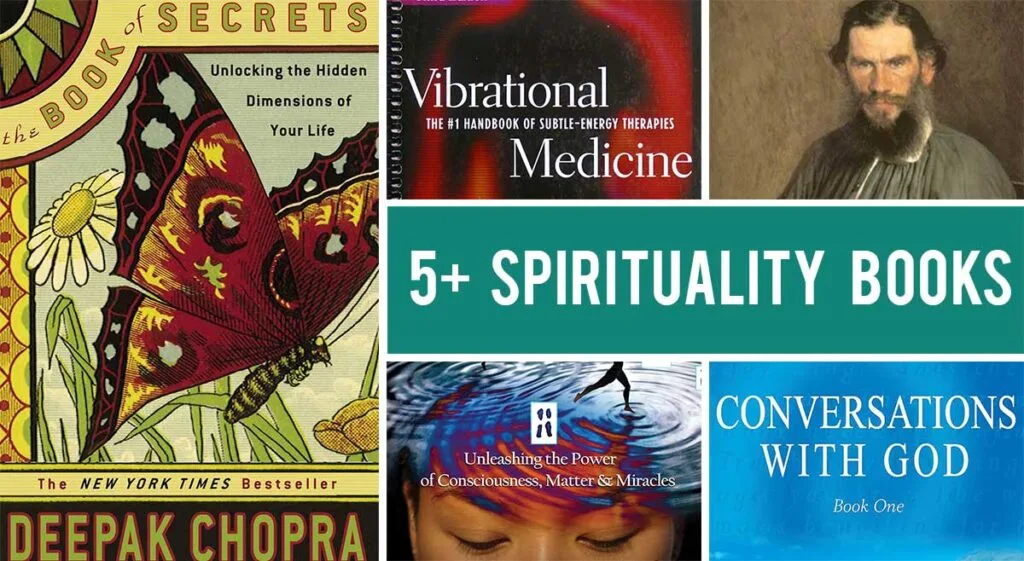 If you're looking for some incredible spirituality books to add to your reading list, in this article you'll find my hand-picked list with more than 5 options! All of them are must-reads!
It's already been some time now since I started reading esotericism and spirituality books. Besides the fact that they are a pleasant read, the topics covered are usually very interesting, having the power to change, for the better, our perspective on life. Worst case scenario, these are just books from which you can learn some pieces of new information and some varied opinions, which can develop your universe of knowledge at any given time. So… why not?
I personally prefer reading in the evening, before I go to bed. It's my way of relaxing and taking a break from screens (both my laptop where I work and my phone where I scroll on social media), which most of us use too much anyway. Don't even get me started about that harmful blue light!
In addition, it is recommended to stop staring at a screen at least two hours before falling asleep. This will greatly improve your relaxation and sleep – try it if you don't believe me! 🙂
If you are passionate about spirituality but you do not know where to start with your reading list, I have good news for you! After a lot of research and some books that I already read myself, I have put together this very interesting list (if I may say so myself!) of spirituality books with which you can start your readings. Once you get the taste of it, I'm sure more books will follow, you'll see! And, who knows, maybe I'll also make the second part of this article with even more book findings.
In the list below you will find my favorite books on the subject of spirituality and esotericism. These are personal recommendations, books that I have already read a while ago, or books that I am currently reading. Of course, I liked them all and they changed me in one way or another. Even if just a little!
That being said, I hope you'll like the list below and I hope you will find at least a little bit of inspiration in it, along with a new passion for reading. And, by the way, if you know about other books that I should include in this series, do not hesitate to tell me in the comment section! Can't wait to read your opinions! 🙂
5+ Spirituality Books you Should Add to Your 'Must-Read' Collection
If you're looking for some incredible spirituality books to add to your reading list, in this article you'll find my hand-picked list with more than 5 options! All of them are must-reads!
This article may contain affiliate links.
Deepak Chopra is one of the great spiritual thinkers of our century. Through this book, he shows us how to unlock the hidden dimensions of our lives and how to succeed in various areas such as career and love. In the end, you will learn how to live a meaningful life.
In the last years of his life, Leo Tolstoy reaches an incredible faith and manages to talk to himself about God. This book serves as a diary, a place where you will find questions and Tolstoy's attempt to understand life through meditation.
"Vibrational medicine" delves into various forms of alternative therapies for energy healing, parallel to conventional medicine: acupuncture, Bach remedies, crystalline healing and more.
This book gives us a complex view of life and shows us why it is good to live anchored in the present rather than the past or future. A best-seller translated in 33 languages.
A series of books on truths accessible to all. The books address various topics such as love, faith, life, death, the relationship with God, spiritual truth, and more.
A book about the biochemical effects of brain function that will change the way you relate to your own thinking. The book explains how the circuits that form thinking are made and how we can better understand the connection between mind and matter.