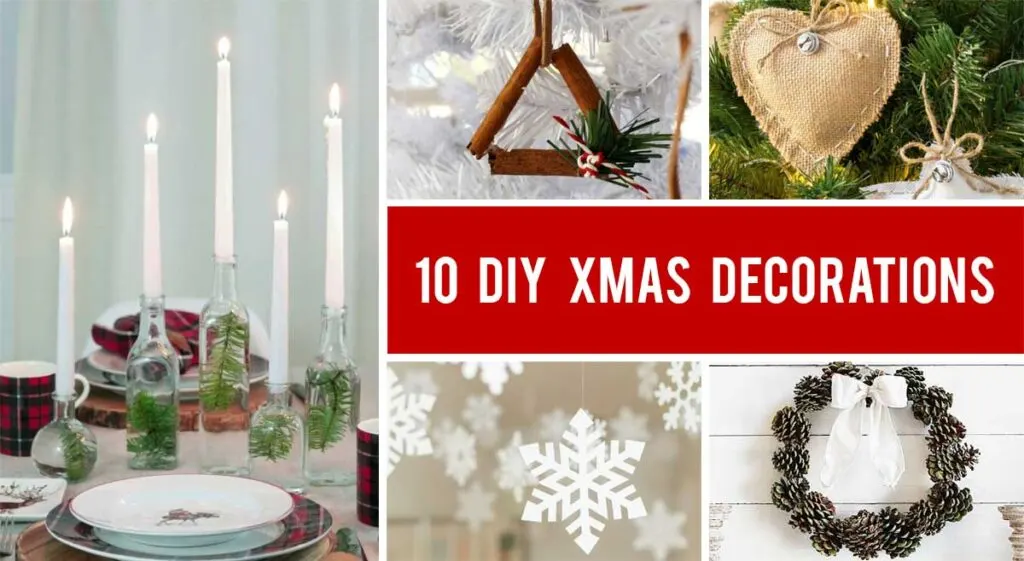 Are you ready to get into the Christmas spirit? Here are 10 easy DIY Christmas decorations for a festive atmosphere! Anyone can make them!
I love Christmas, but it's also an expensive time of year. If you're on a budget, you might be looking for ways to save money while still creating a festive atmosphere in your home. Luckily, there are plenty of simple DIY Christmas decorations that won't cost much at all and can make your home feel like the North Pole—without breaking the bank. In this article, I'll show you some easy ideas for making gorgeous decorations for your house or apartment without breaking the bank!
When you think about it, there's no reason why you can't make your own Christmas decorations! They're fun to do with friends and family, and they also make great gifts.
If you're looking for a new hobby or just want to get into the holiday spirit by crafting something special, in my list below you'll find 10 easy DIY Christmas decorations that will bring some extra sparkle (and festivity) to your home this year!
What I love most about DIY Christmas decorations is that they are easy to make and can be customized to fit your home and style. You can choose the colors and patterns that you like best, as well as the size, shape, and material you want to use for your decorations.
This means that DIY Christmas decorations are a great idea for anyone who wants to create their own unique holiday decor without spending too much money on expensive items at the store.
Here are some ideas for decorating your Christmas tree:
Add some DIY Christmas tree ornaments – you can find some beautiful suggestions below!
Add ornaments that represent your family's culture and heritage.
Use tinsel and lights to brighten up the room while adding some bling at the same time.
You can make Christmas decorations any time of the year. They can be made in advance and stored until you need them, but it's also possible to make them at the spur of the moment! You don't need much spare time to create your own Christmas decorations, so even if you have little time on your hands, a few hours here and there should be enough to get everything finished.
This is also an excellent activity idea to do together with your kids. Imagine this: spending a Sunday evening with your little ones, gathering all kinds of materials you have on hand, and crafting something from scratch! Sounds amazing, right?
There are many different Christmas decorations that you can make. You can choose to create something very traditional and simple, or you could try something a little more elaborate. It all depends on what kind of effect you want to achieve and how much time you have available.
The main idea you can take out of this is that you don't have to spend a lot of money to have beautiful Christmas decorations. You can make your own, using materials you already have or that you can buy cheaply.
If this sounds like something you want to do, scroll down to find my list of 10 easy DIY Christmas decorations for a festive atmosphere. Some of them can even be made in less than half an hour!
I hope that this article will give you some inspiration and ideas for making your own Christmas decorations. Decorating for the holidays doesn't have to be stressful or expensive, as long as you are willing to put in some time and effort. Don't be afraid to experiment with different styles of decoration; it's all about finding what works best for your home and budget!
And remember: if nothing else, at least make sure there's plenty of food on hand – everyone loves holiday feasts!
Easy DIY Christmas Decorations
Links to full Christmas DIY projects are in each title.
Transform your home with a cozy and warm burlap garland that's lighted! The rustic vibe will be perfect for your Christmas decor. Who doesn't love a pretty garland made from scratch? Here's how to make the most beautiful (and quick!) burlap garland for your home! Created by Create Craft Love.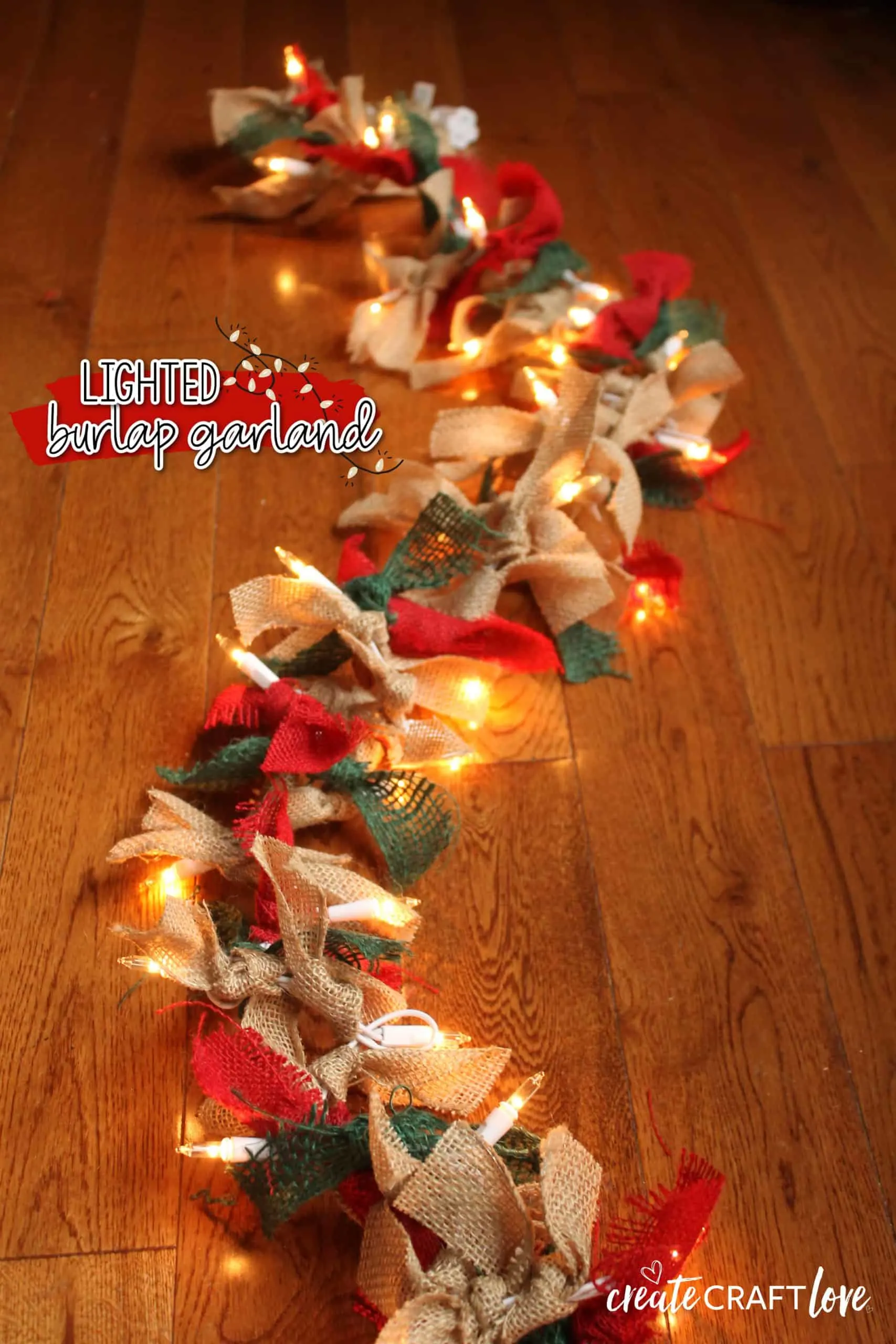 Get creative with these adorable burlap ornaments in the shape of hearts and stars! I just love homemade Christmas tree ornaments! If you can sew, then you definitely can make these gorgeous ornaments on your own! Created by The Crafting Nook.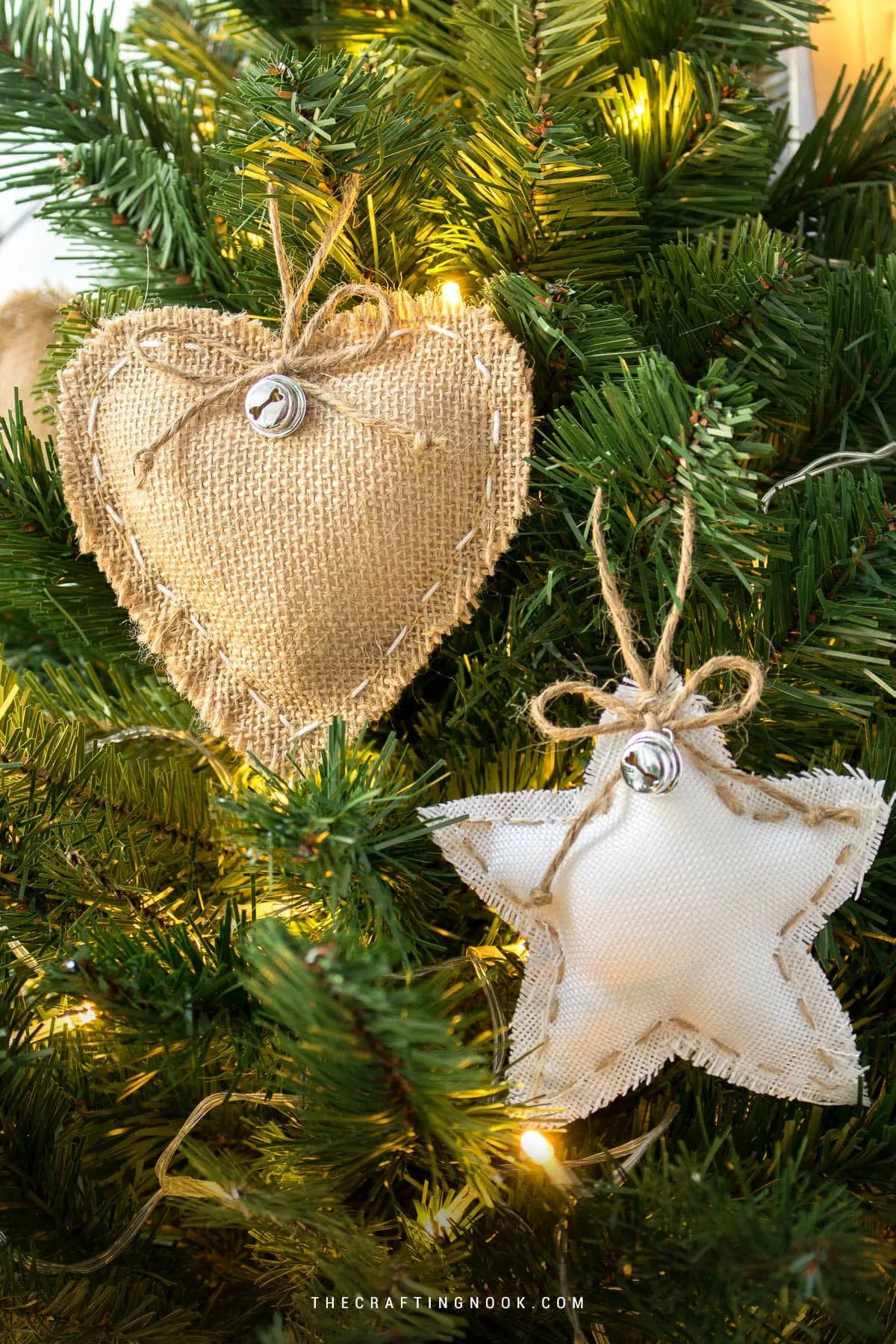 Show your creativity with this easy-to-make felt Christmas tree ornament, a perfect addition to your holiday decor! If you like felt, then you'll surely be excited to make these cute Christmas ornaments. They're SO easy to make! Created by This Heart of Mine Blog.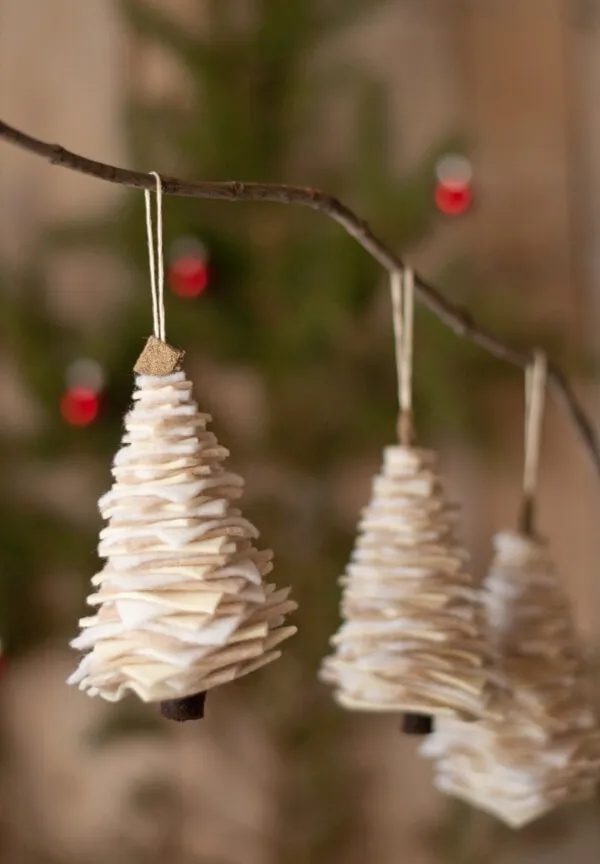 Bring the warm and cozy scent of cinnamon to your home with these simple and easy-to-make ornaments. If you have some cinnamon sticks laying around your kitchen, why not put them to good use and make these DIY tree ornaments? They smell amazing too! Created by Tag and Tibby.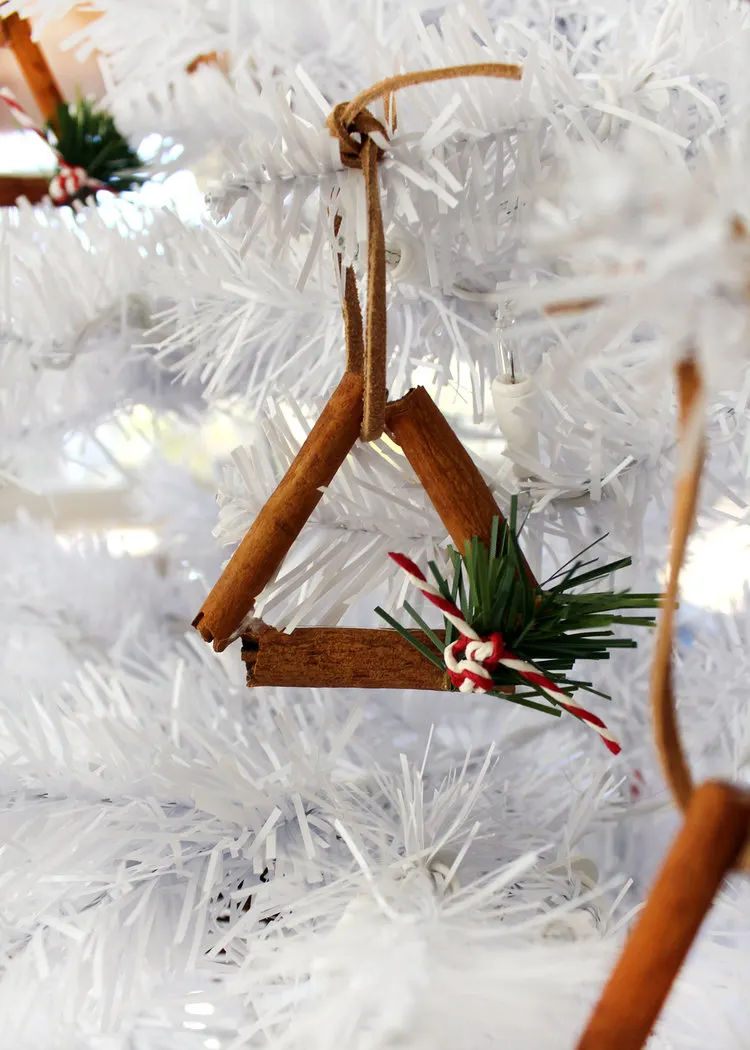 Reuse wine bottles and transform them into a beautiful and unique centerpiece for your holiday table. If you want something that's EXTREMELY easy and quick to make, look no further than these wine bottle centerpieces. You just need some empty, clean wine bottles and Christmas tree branches. Nothing easier than this! Created by Lily Ardor.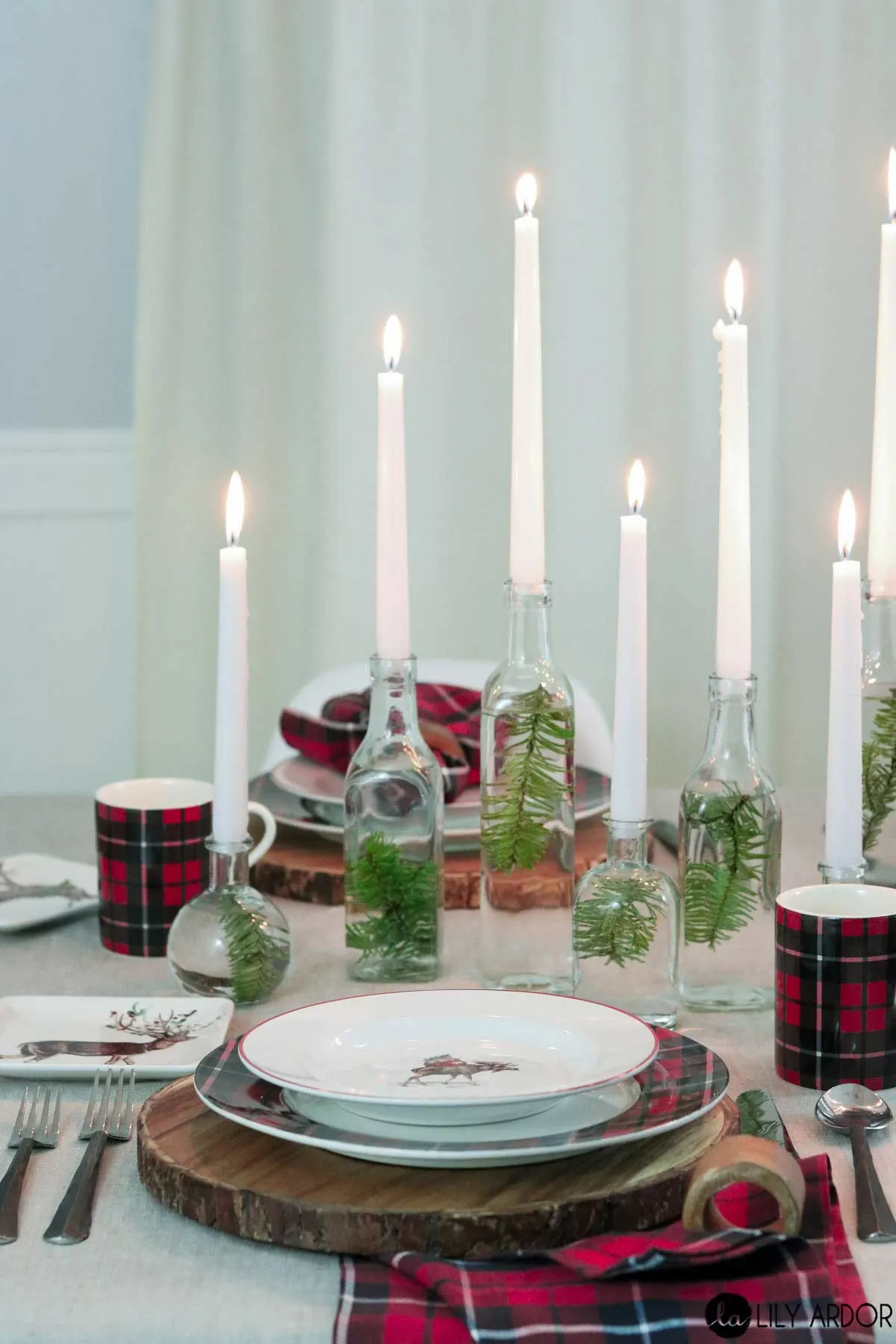 If you're in a hurry to add some holiday cheer to your home, these yarn Christmas trees are quick and easy to make! Perfect decor for your coffee table! Created by Francine's Place Blog.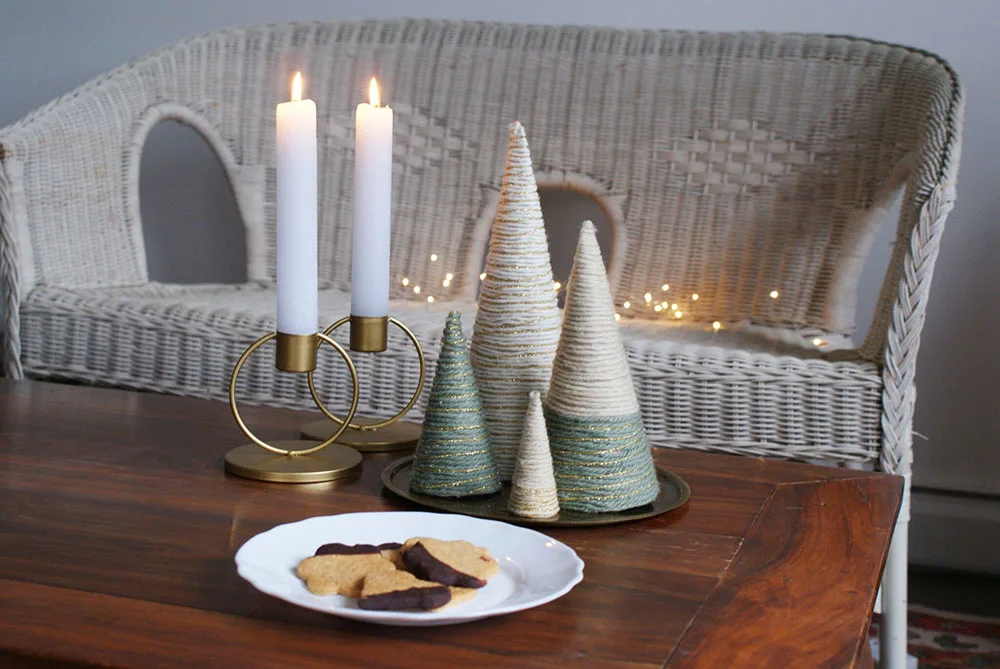 Get creative and make your own snowflake decorations to add to your holiday decor! Here's an amazing idea you can make together with your kids: snowflake decorations made from paper. So cute and easy! Created by Lovely Indeed.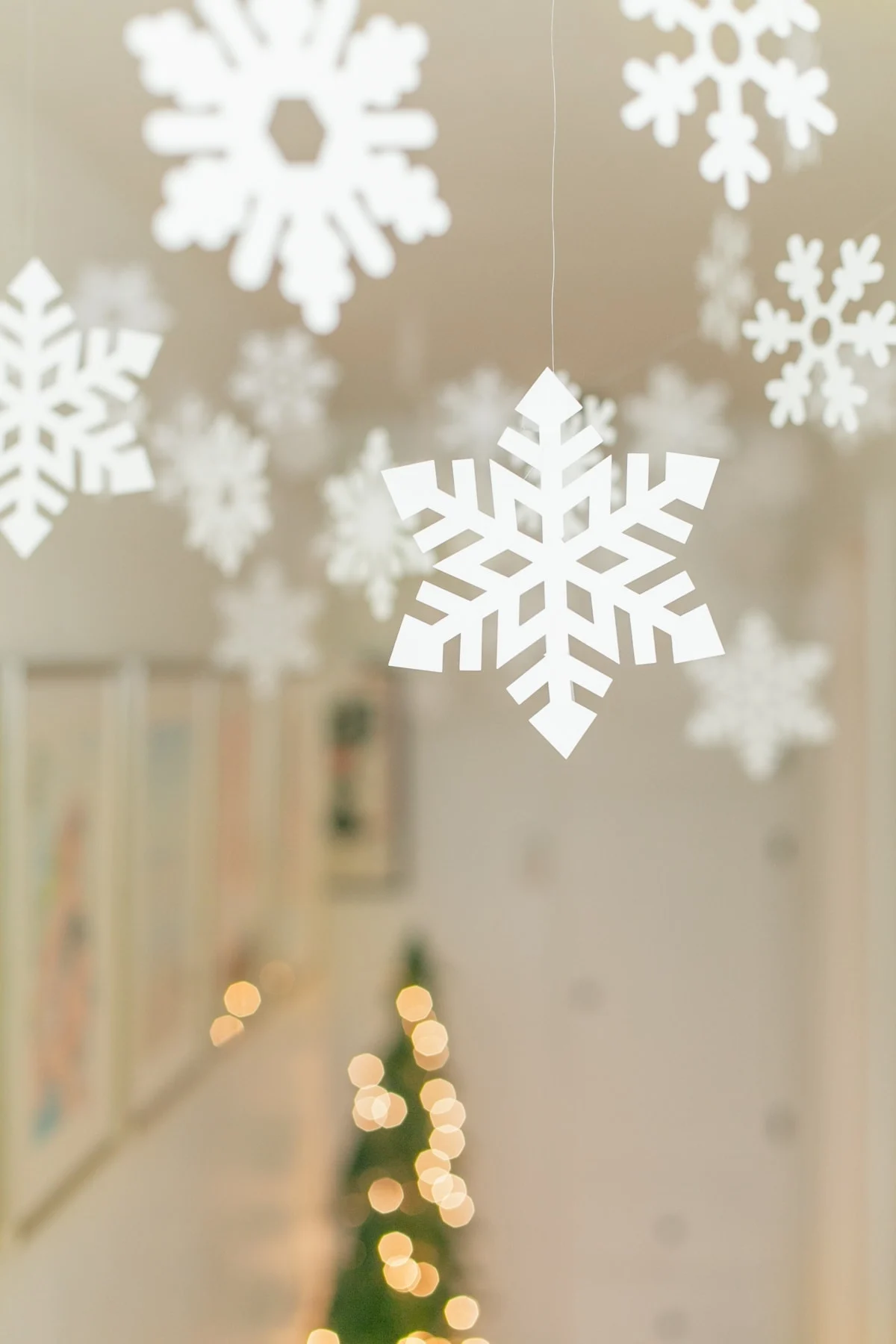 Add a touch of magic to your holiday decor with these DIY hanging lanterns! If you have some empty mason jars laying around your house, this is the perfect idea for you. Absolutely gorgeous! Created by Paper'n'Stitch Blog.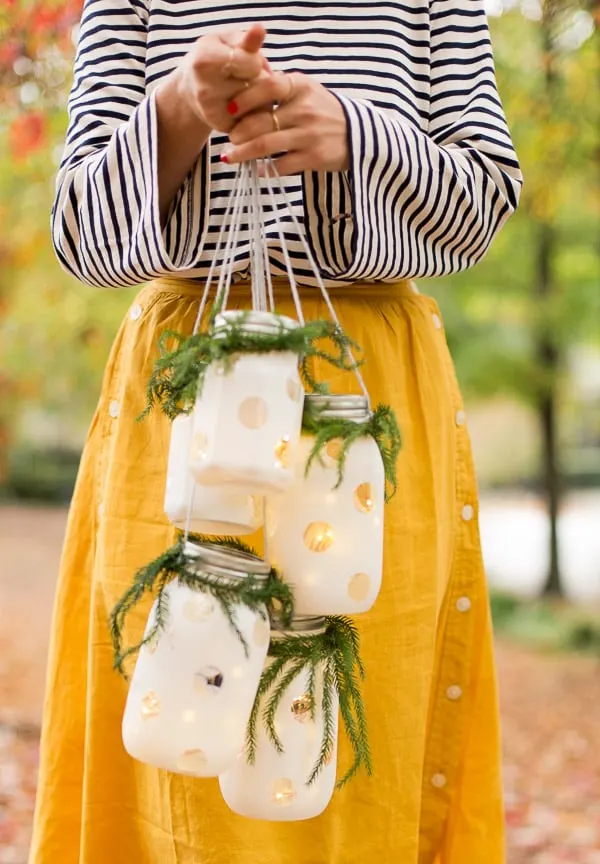 Make a beautiful and simple winter wreath for your front door with pine cones! Everyone needs a cute wreath for Christmas, so why not make your own using pine cones? It's super economical and the results are super cute! Created by Thrifty and Chic.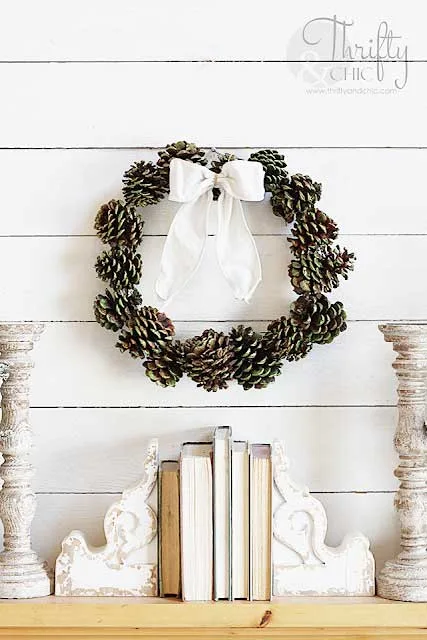 Ring in the holidays with these cute and easy-to-make Christmas bell ornaments. In case you have some tiny terracotta pots, you can easily make these and then you can hang them on your Christmas tree! Created by The Country Chic Cottage.