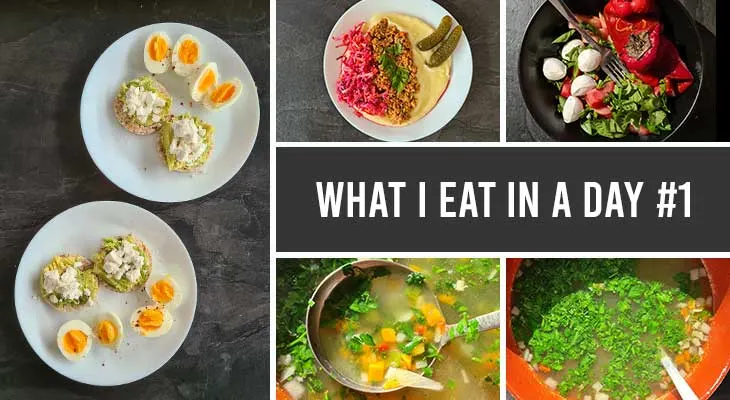 Discover the entire series of posts "What I eat in a day" here .
I decided to launch a series of articles with daily meal plans that will inspire you to cook healthy foods more often. 🙂 I will show you what I eat in a day, without complicated recipes with many ingredients, and only fast and easy-to-make recipes.

These daily meal plans will not be 100% vegan because I do not have a vegan diet. I eat mostly vegan foods, yes, but I also eat eggs and sometimes dairy, and I rarely eat fish or seafood. Having tried different types of diets for the past years, I discovered that this way of eating (a pescetarian diet) is the most suitable for my health. I hope this series helps you. If you have any questions, I will be happy to answer them! Also, let me know if you'd like me to add nutritional info for the recipes in this series. Let me know in the comments below. 🙂

So, I start the series with what I ate yesterday. I want to mention that both me and Costin are on a "diet" during this period because we started working out. As our protein requirements are higher, you will see that many of the follwing recipes are rich in protein. In addition to what you see in this menu, he also supplements with protein shakes or soy flakes with vegetable milk for breakfast.
Breakfast
I started the day with a quick breakfast consisting of two crispy slices of expanded brown rice (I recommend the ones from Rice up! – they are very tasty) on which I put half of an avocado, mashed, and 25g of goat cheese. Next, I hard-boiled 2 eggs and sprinkled cayenne pepper over them.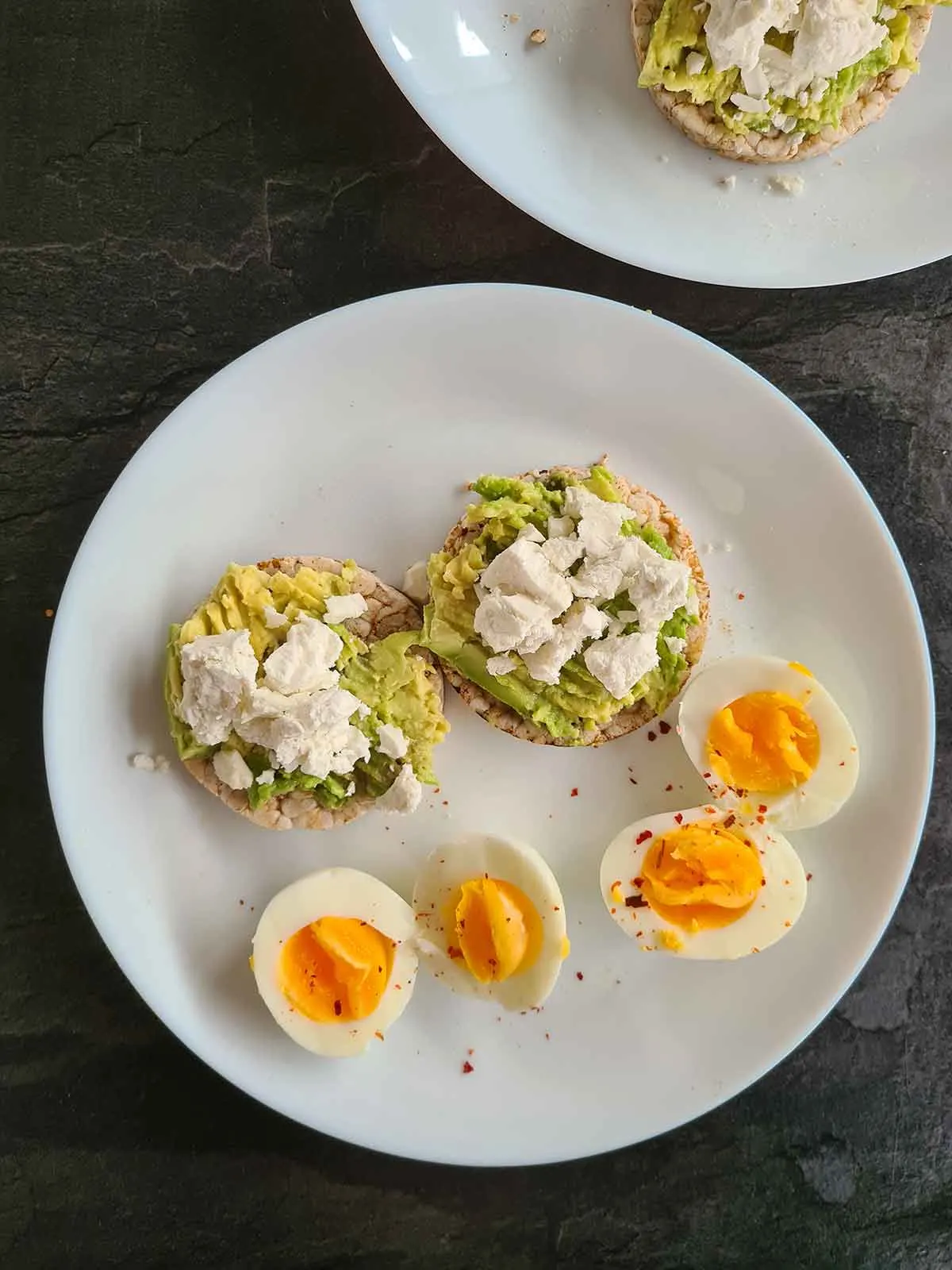 Lunch
For lunch, I made some mashed potatoes with butter and some sauteed minced veggie 'meat' from Naturli. It's soy-based and it's delicious! I also ate two brine-pickled cucumbers and a few tablespoons of grated root veggies salad (celery, beets, carrots) which was a leftover from yesterday.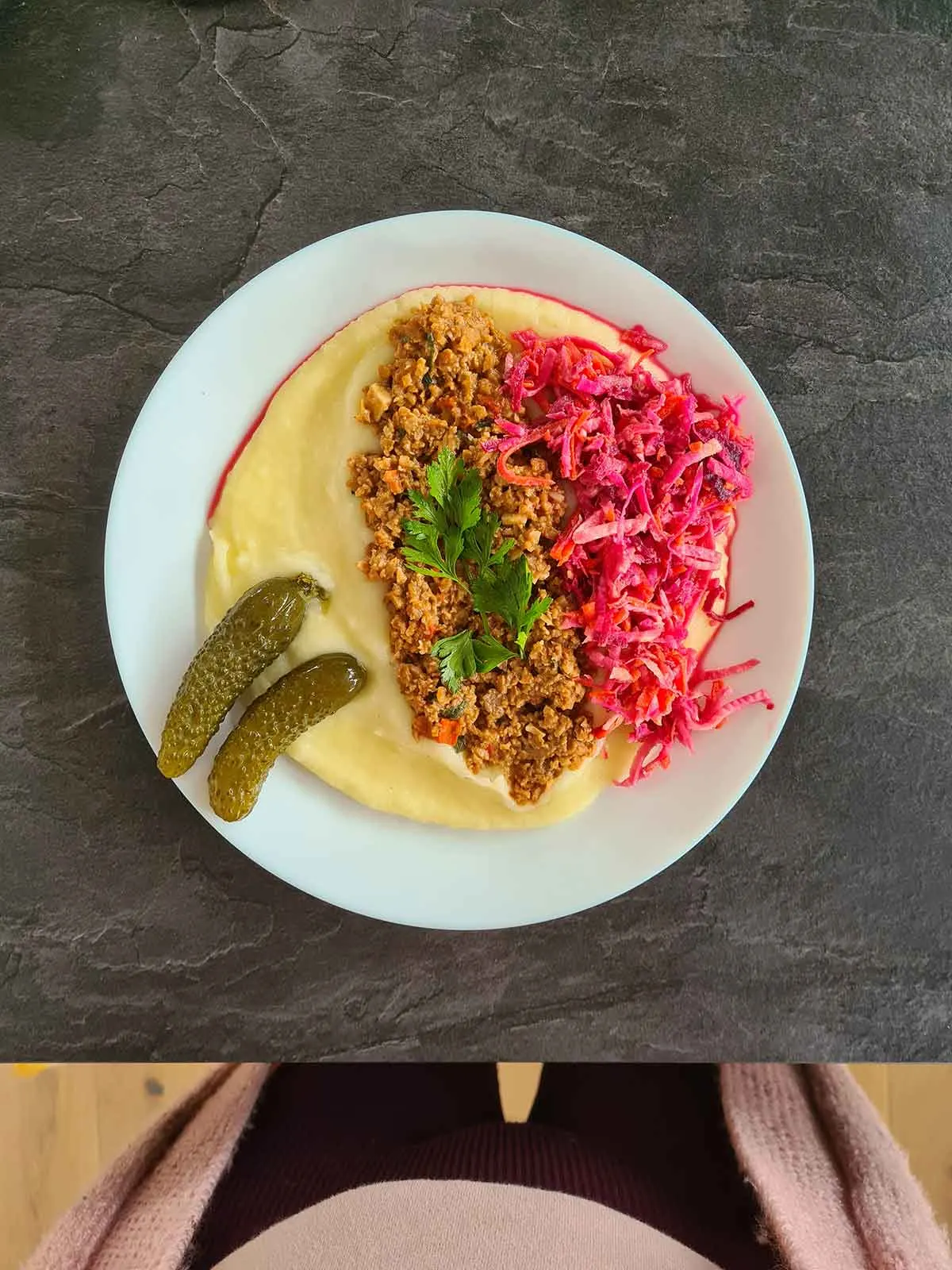 Dinner
It's getting chilly outside, so I started craving hot soups with lots of greens. I made a clear, simple soup with vegetables and lots of chopped parsley. It's super easy to make. I put a 450g bag of frozen vegetables for soup in some water, along with 6 organic cubes for vegetable soup. I boiled them and then I added a lot of chopped parsley. It's so comforting. The soup has about 8+ servings, so we will eat from it in the coming days.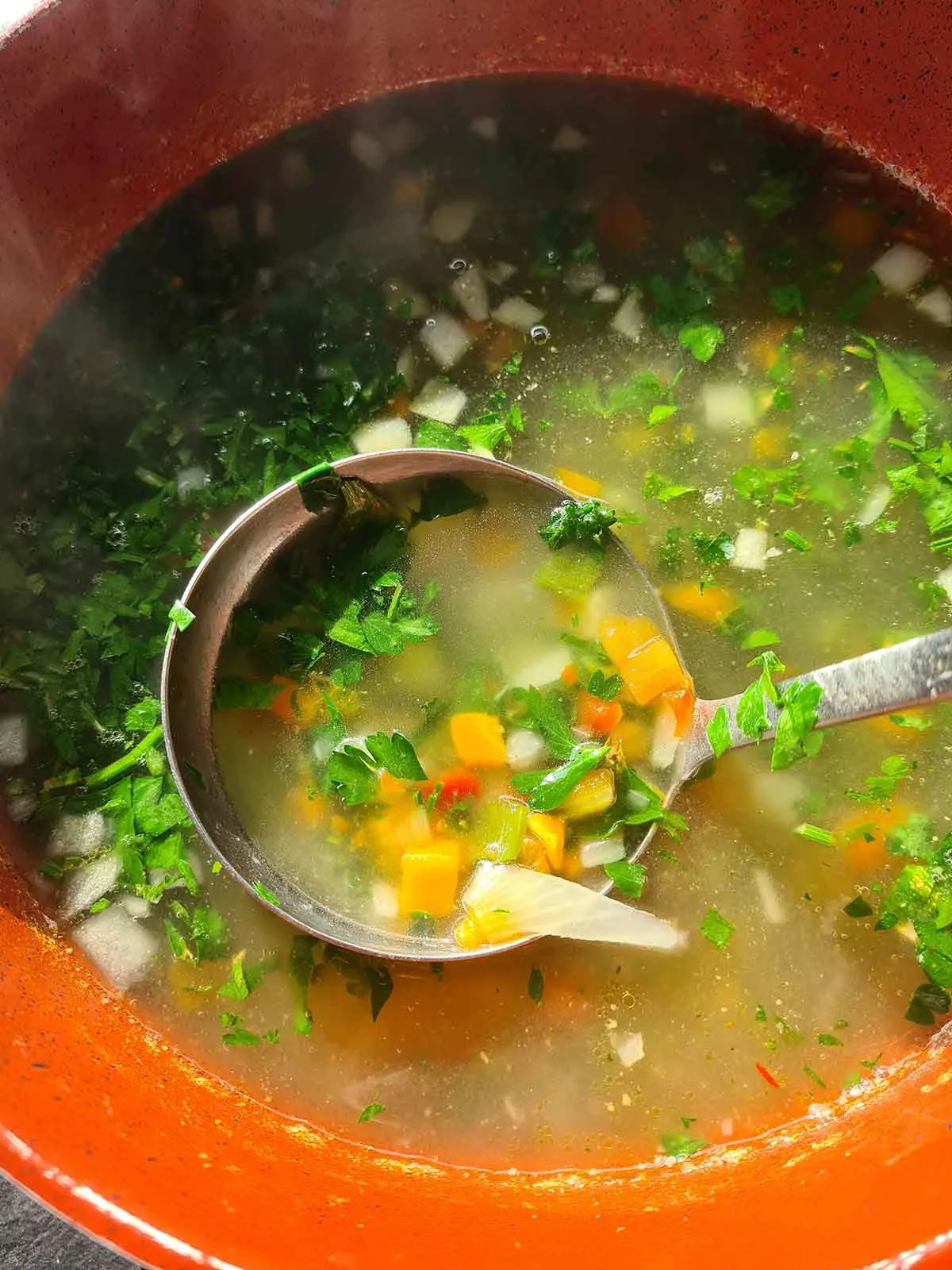 I also ate a Caprese salad – tomatoes with fresh basil leaves and mini buffalo mozzarella from Galbani. I put next to it 2 freshly baked capsicums. I did not feel the need for dressing, but you can add a little lemon juice and olive oil.