If you're looking to boost your immunity, or just add a little zing to your day, this guide on how to make fire cider will help!
As someone who is always on the lookout for natural remedies to boost my immunity, I was excited to discover fire cider. This powerful tonic is made with a combination of ingredients like ginger, garlic, onion, and horseradish that have been traditionally used to support the immune system.
I've been incorporating immunity cider into my daily routine for a few months now and have noticed a significant improvement in my overall well-being. I recommend it especially during the cold season.
In this article, I'll be sharing my experience with fire cider and teaching you how to make fire cider at home. Not only is it a delicious and easy way to support your health, but it's also a fun and empowering DIY project. So, whether you're looking to boost your immunity, alleviate a cold or flu, or just add a little zing to your day, this herbal remedy is definitely worth trying!
Immunity cider is a traditional tonic made from a combination of immune-boosting ingredients such as ginger, onion, garlic, and horseradish. It is said to help fight off colds and flu, as well as support overall health and wellness. In this guide, we will show you how to make your own immunity cider at home.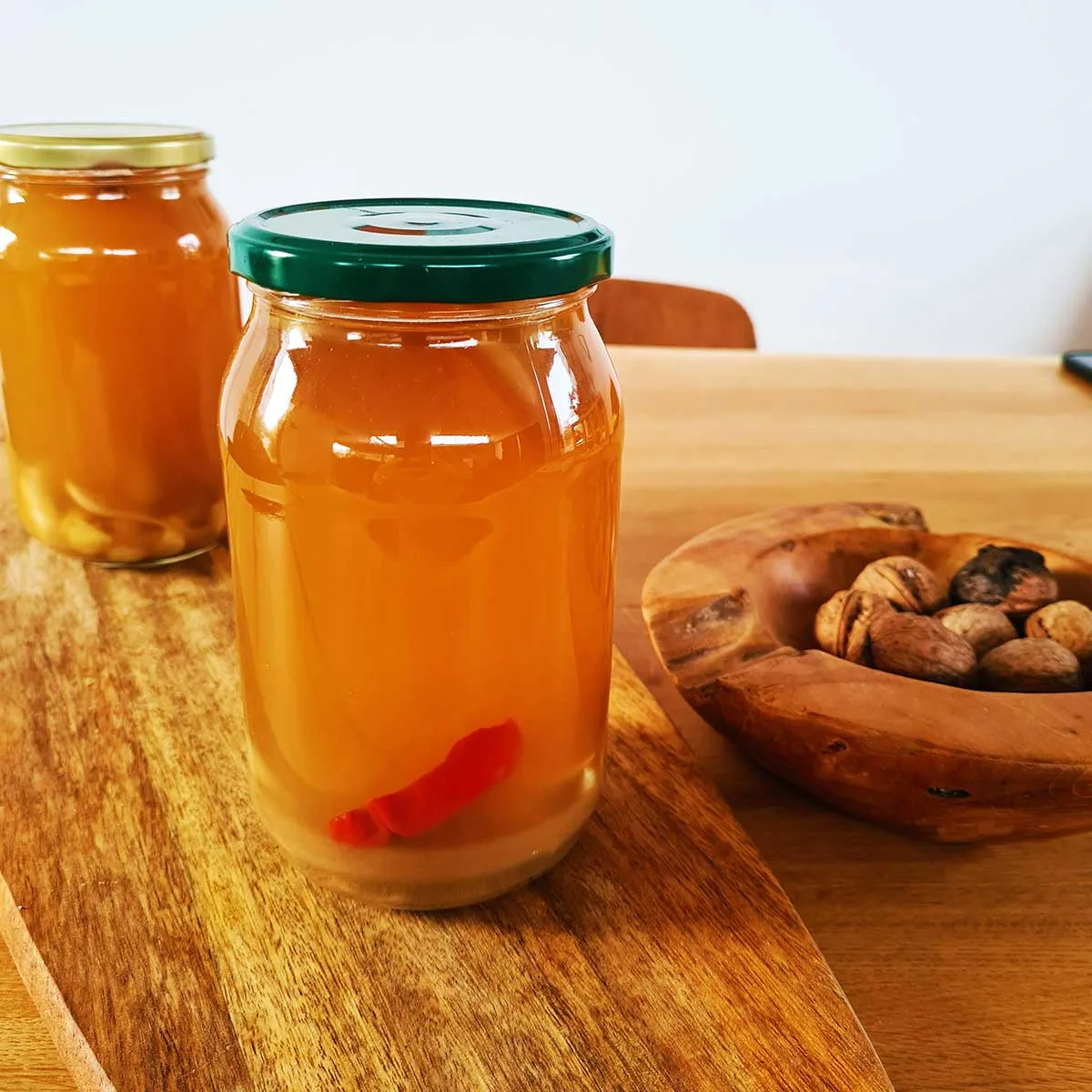 Contents
Who made fire cider so popular?
Fire cider is a traditional tonic that was popularized by Rosemary Gladstar, a herbalist and author from Vermont. She created her own recipe for fire cider in the early 1980s, and began sharing it with her students and customers. Gladstar's recipe and method for making fire cider spread throughout the herbal community, and it has since become a popular tonic for those looking to boost their immunity. However, the tonic has been used for centuries by different communities and cultures with different recipes and ingredients.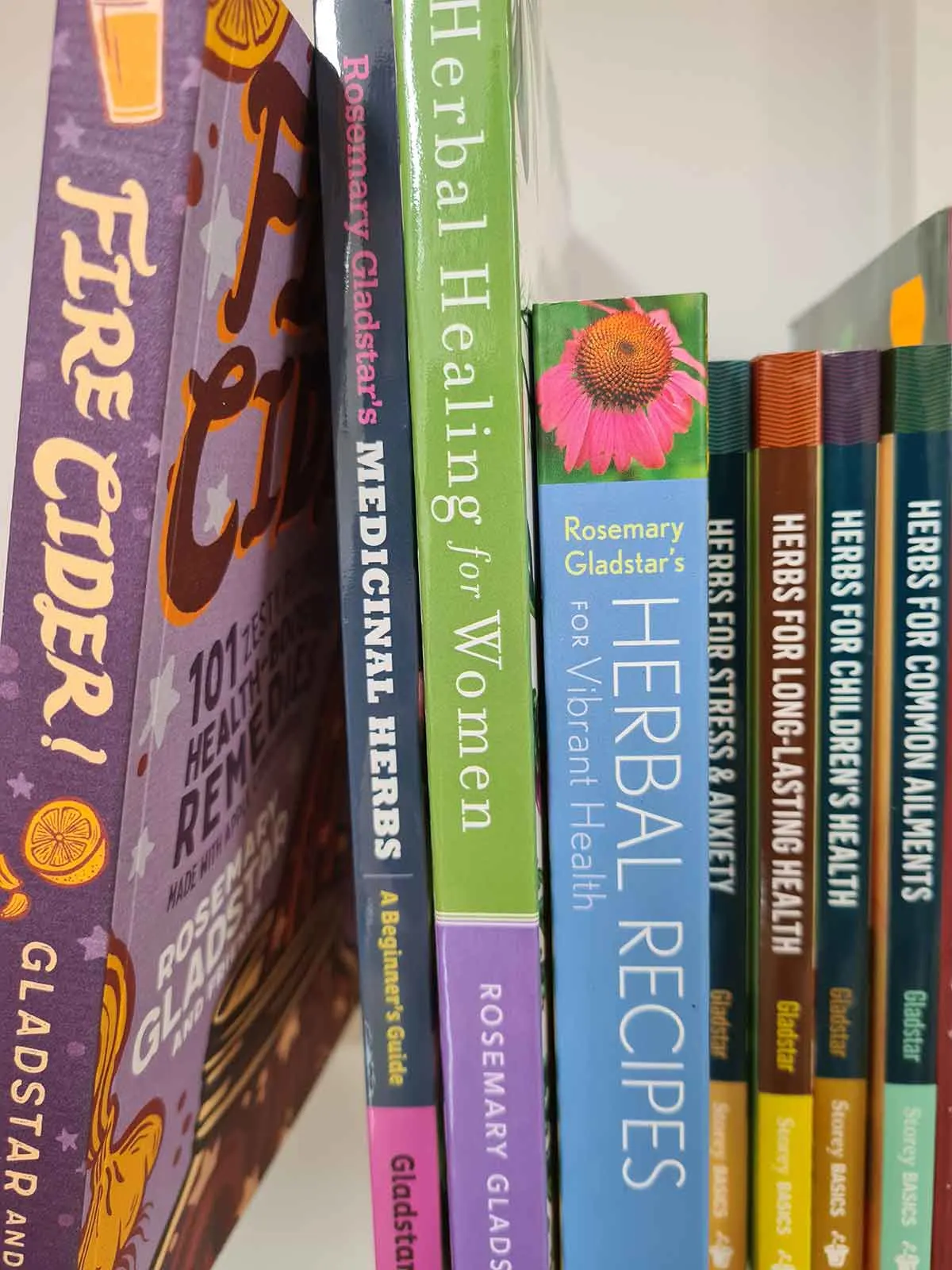 About Rosemary Gladstar
Rosemary Gladstar is a well-known herbalist, author, and teacher in the United States. She has been studying and practicing herbal medicine for over 40 years.
Gladstar began her herbal journey in the 1970s and has since become a leading figure in the herbal community. She has written several books on herbalism, including "Herbal Healing for Women," "Rosemary Gladstar's Herbal Recipes for Vibrant Health," and "Rosemary Gladstar's Medicinal Herbs: A Beginner's Guide."
Gladstar's books are widely considered to be some of the best resources for those looking to learn more about herbalism, and are known for their clear, easy-to-understand writing style. I love her books and have several of them in my collection. I highly recommend them if you're into herbalism. Gladstar also founded several organizations such as the United Plant Savers, an organization that works to protect native medicinal plants in the US and Canada, and the Sage Mountain Retreat Center and Botanical Sanctuary in Vermont, which provides educational opportunities for those interested in learning about herbalism and other earth-based practices.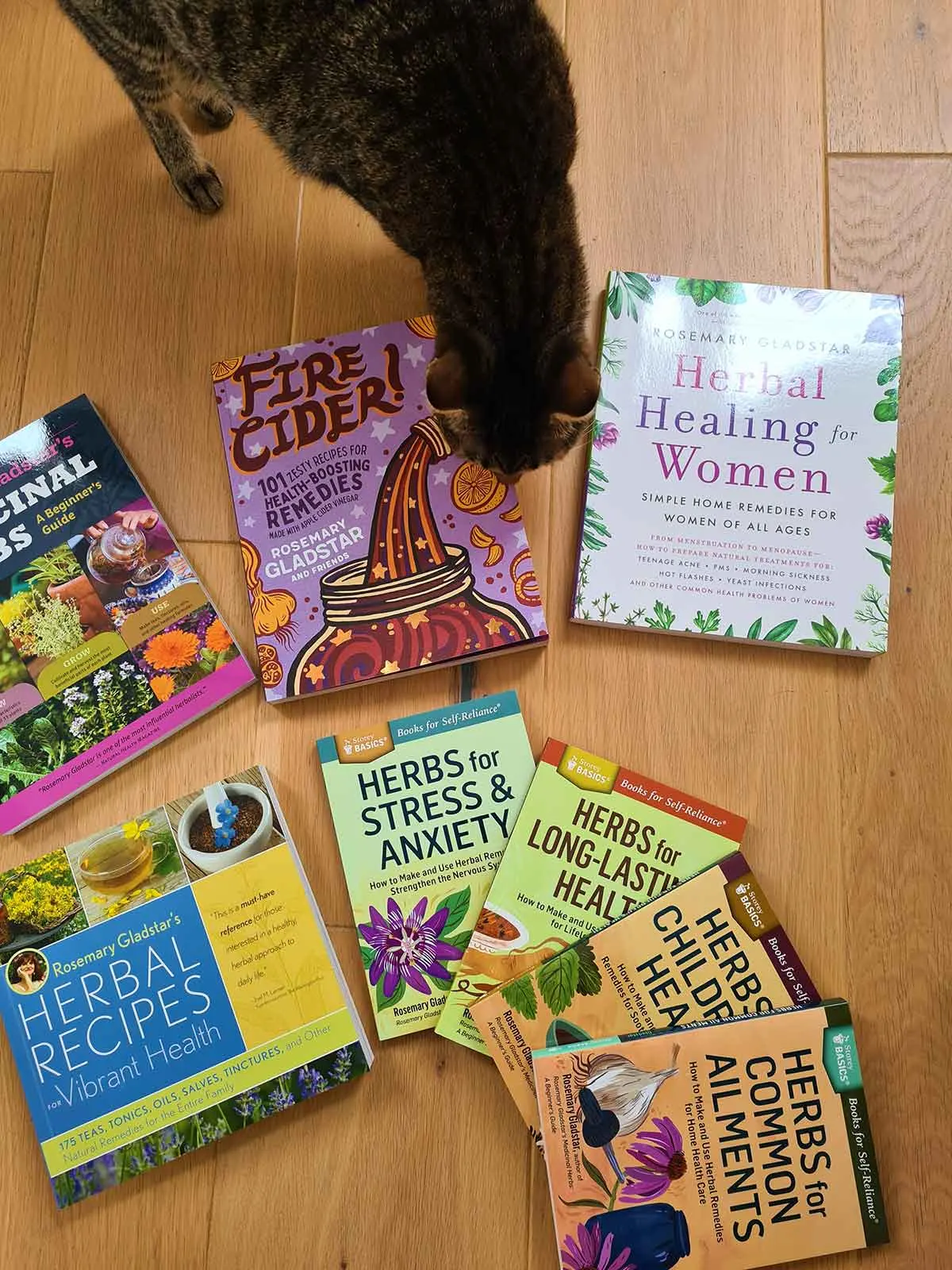 Why is it called fire cider?
The name "fire cider" is thought to come from the spicy and warming qualities of the ingredients, which can make the mouth feel like it's on fire when consumed. Additionally, the tonic is traditionally used to help boost the immune system and ward off colds and flu, which can be seen as a way to "fight fire with fire". The name also refers to the traditional use of the ingredients as natural remedies.
How old is fire cider?
Fire cider is a traditional folk remedy that has been used for centuries. The exact origin of the name and recipe is not clear, but it is believed to have been passed down through generations of herbalists and folk healers. Some sources trace the use of this immunity cider back to the 17th century in England, but it is likely that similar remedies have been used for even longer in other cultures.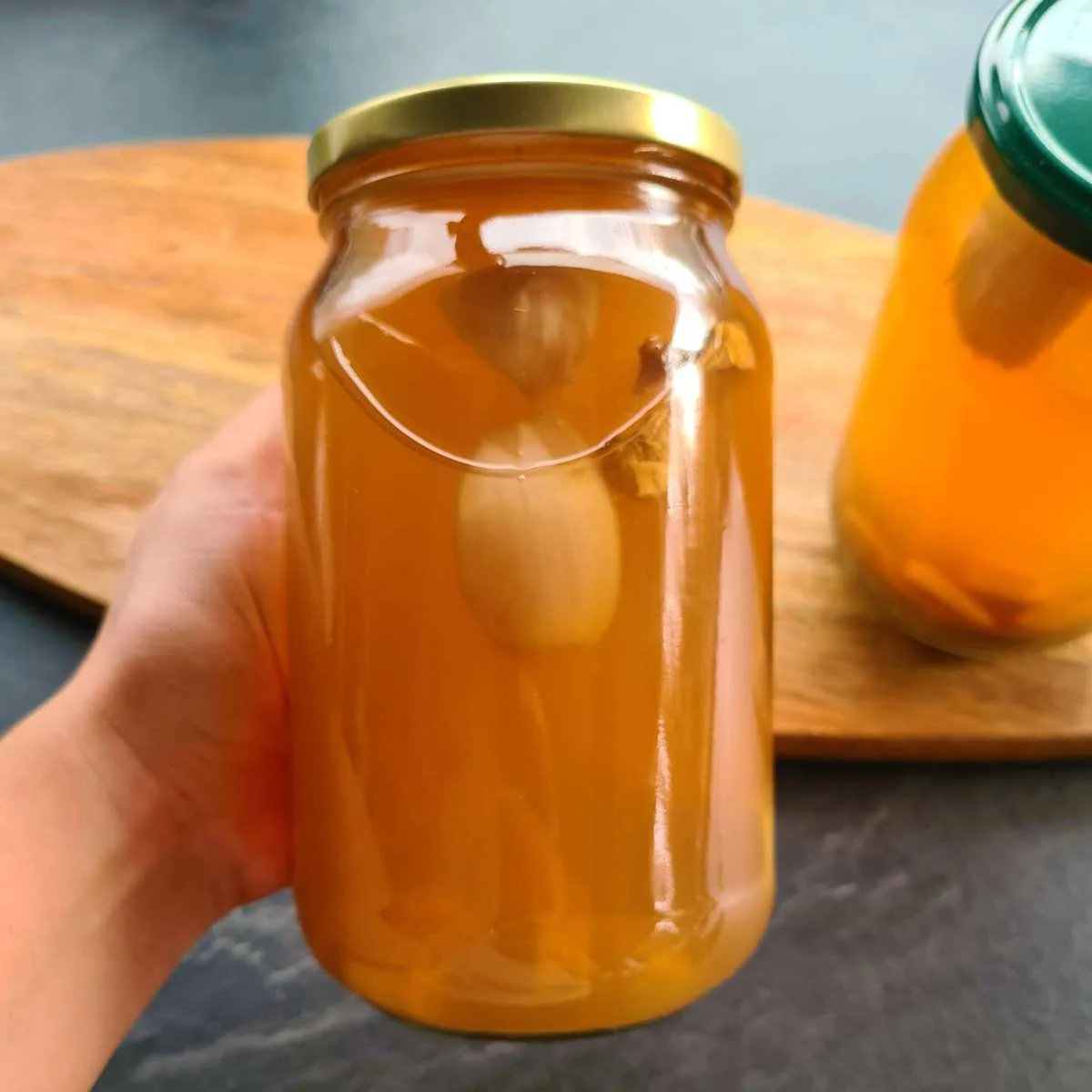 Benefits of fire cider
Fire cider has many health benefits, such as:
Boosting the immune system
Fighting off cold and flu symptoms
Relieving sinus congestion
Improving digestion
Reducing inflammation
Promoting healthy skin
Balancing blood sugar levels
Promoting healthy circulation
Does fire cider have side effects?
Consuming fire cider in moderate amounts is generally considered safe. However, it is high in vinegar, which can cause skin irritation or burns if applied to the skin undiluted. It can also cause gastrointestinal discomfort in some individuals if consumed in large amounts.
Additionally, if you're pregnant, nursing, or have any health conditions, you should consult with a healthcare professional before taking this or any other herbal supplement. It can also interact with certain medications, so it's important to check with your doctor if you're taking any medication.
Note that fire cider contains raw garlic and onion, which can cause heartburn, indigestion, bloating and gas in some people, so please consume with caution.
How to make fire cider at home | Fire cider recipe
Yield: 1 jar
Fire cider (immunity cider)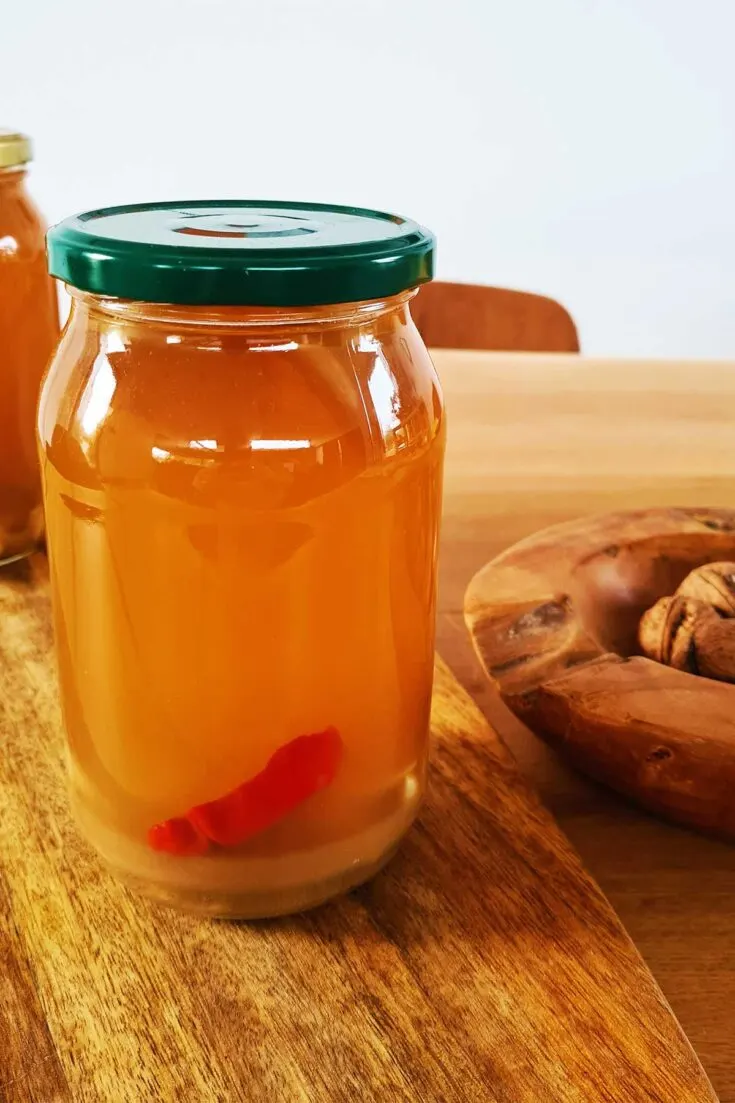 Ingredients
1 cup grated ginger root
1 cup grated horseradish root
1 cup grated onion
1 cup grated garlic
1 cup grated turmeric root (optional)
1/2 cup chopped hot peppers (optional)
1/2 cup honey or maple syrup
1 cup apple cider vinegar
Instructions
In a large glass jar, combine all of the grated roots and optional ingredients.
Pour the apple cider vinegar over the mixture, making sure all of the ingredients are fully submerged.
Cover the jar with a tight-fitting lid and store in a cool, dark place for at least 4
weeks.
Shake the jar every day to help distribute the flavors.
After 4 weeks, strain the mixture through a fine-mesh sieve or cheesecloth, pressing down on the solids to extract as much liquid as possible.
Stir in the honey or maple syrup until well combined.
Bottle the immunity cider in a clean glass jar or bottle and store in the
refrigerator.
Nutrition Information
Yield
10
Amount Per Serving
Calories

16
How to use fire cider and how often should you drink it
To use, take a tablespoon or two of the immunity cider daily, either straight or diluted with water. You can also add it to soups, stews, or dressings for an extra immune boost.
Also, use organic ingredients, if possible, as well as unpasteurized apple cider vinegar to get the most benefits.
How long does homemade fire cider last?
Homemade fire cider can last for several months when stored properly. It's important to keep it in a cool, dark place, away from direct sunlight and heat sources. The vinegar helps to preserve the ingredients and prevent spoilage. Make sure the ingredients are fresh and clean before making the fire cider, and to use a clean jar with an airtight lid. Give the jar a quick shake every few days to redistribute the ingredients and consume it within 6-12 months..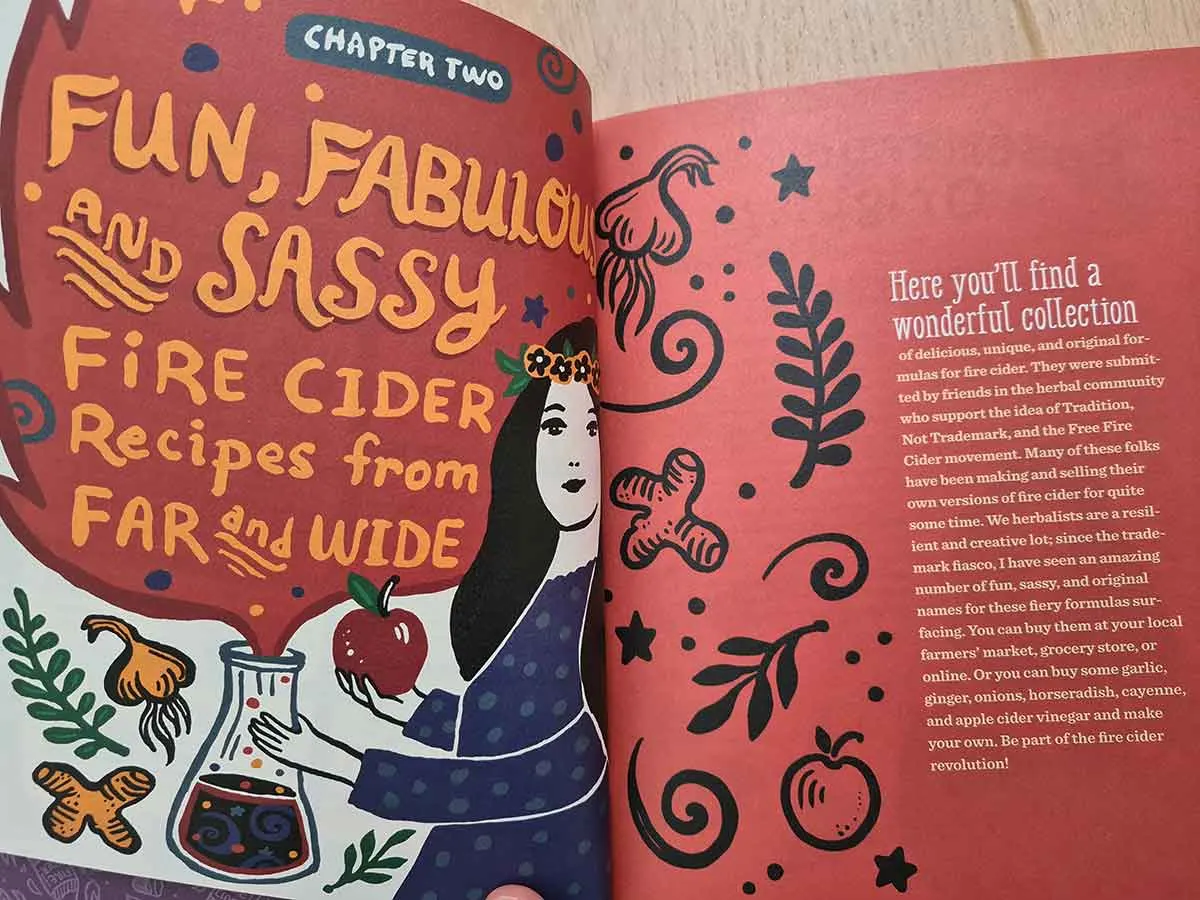 FAQ's
Is fire cider good for viruses?
Fire cider has some antimicrobial properties and help boost the immune system.
Is fire cider good for weight loss?
There is no scientific evidence to support the claim that fire cider is effective for weight loss. While apple cider vinegar may have weight loss benefits, consuming it in excessive amounts is not a safe and sustainable method for weight loss.
Is fire cider good for the heart?
Ingredients in fire cider have been traditionally used for various health purposes, including improving circulation and reducing inflammation, but more research is needed to determine the effectiveness of fire cider specifically for heart health. Consult with a healthcare professional if you have any pre-existing health conditions or are taking any medications.
Is fire cider good for diabetes?
Some ingredients in fire cider (ginger and garlic), have been shown to have potential benefits for blood sugar control. However, fire cider is typically consumed in small amounts as a condiment or tonic and should not be used as a replacement for medical treatment or diabetes management.
Is fire cider good for coughs and sore throat?
Yes, there is some evidence that suggests fire cider may help with coughs and sore throat due to its anti-inflammatory and immune-boosting properties.
Does fire cider have alcohol in it?
Traditional fire cider does not have alcohol in it, it is made with vinegar and the alcohol content is naturally low from the vinegar fermentation process. Some commercial products may add alcohol to the recipe, so it's best to check the label or ask the manufacturer if you're concerned about alcohol content.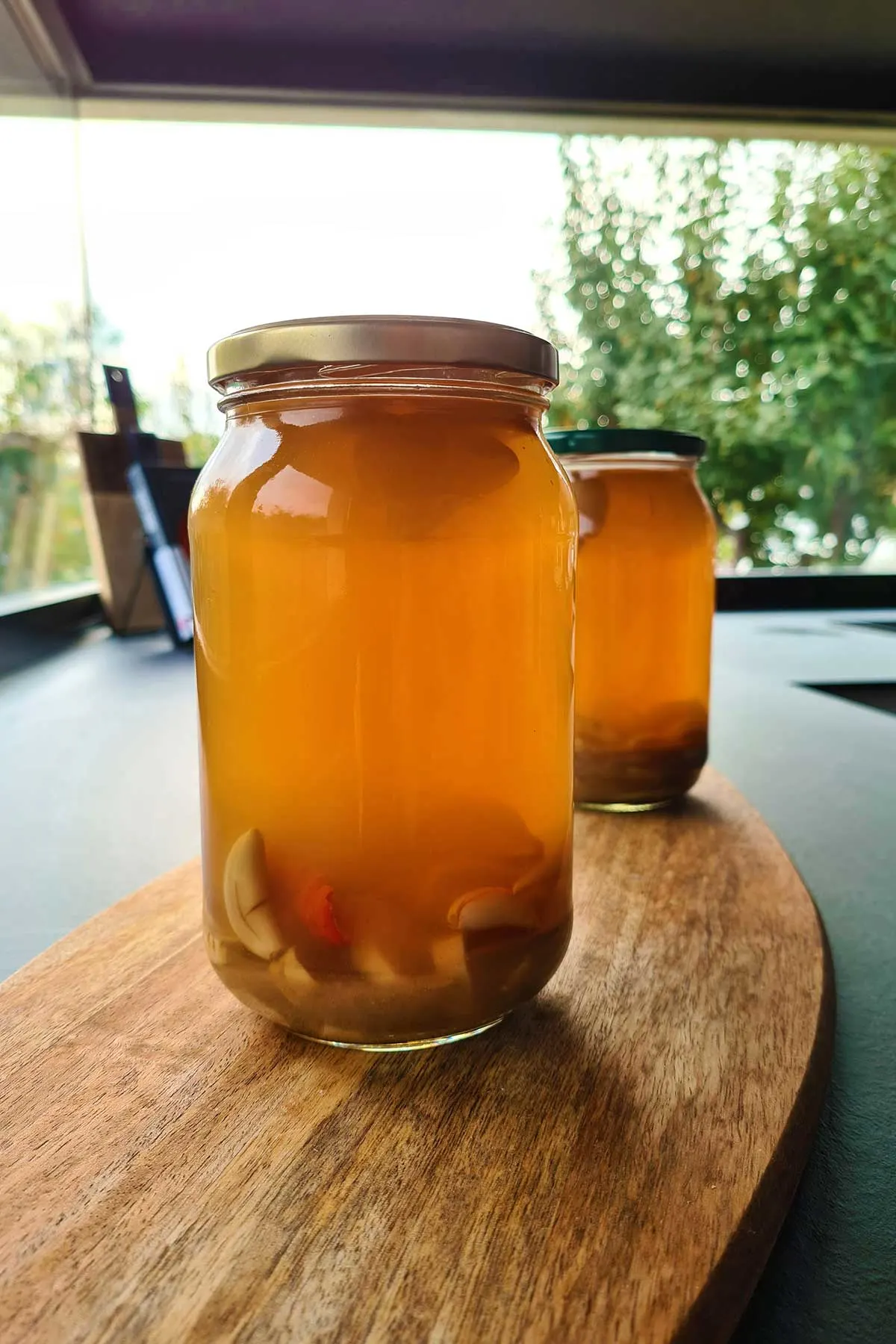 In conclusion, I highly recommend giving this herbal remedy a try. Not only it is easy to make at home, but it's packed with immune-boosting ingredients like ginger, garlic, and horseradish. I personally always keep a jar of it in my fridge during cold and flu season and it's become a staple in my wellness routine. It's great for giving your body a little extra boost, especially during these trying times.
Give it a try and see for yourself how much of a difference it can make for your health. And remember, you can always adjust the recipe to your liking and make it as spicy or as mild as you'd like. Cheers to your health!