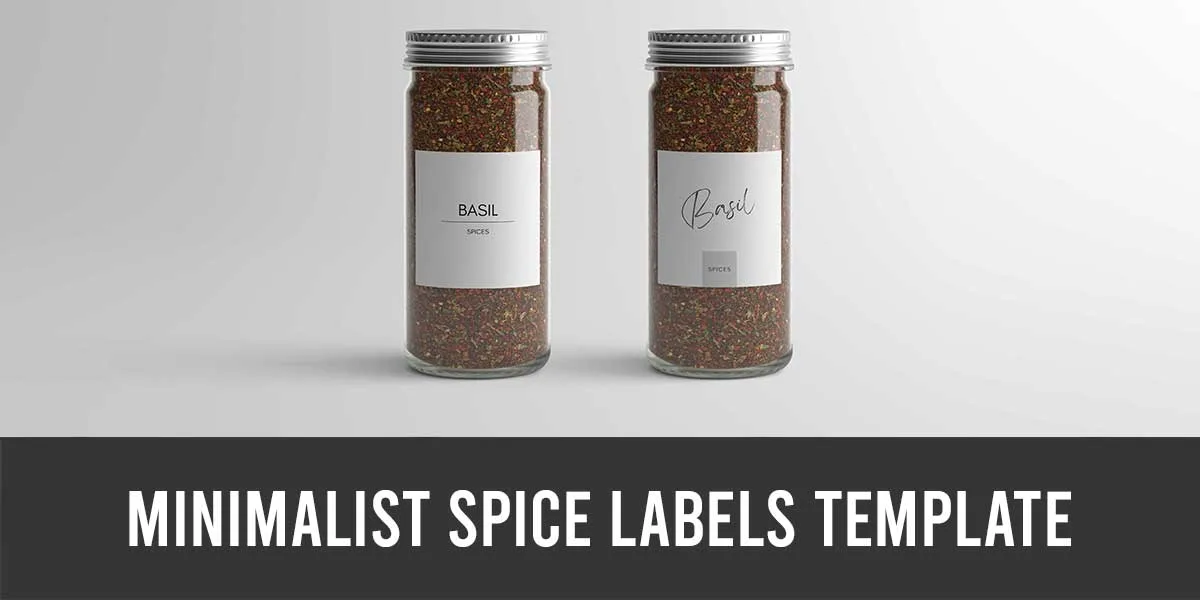 Get ready to revolutionize your spice organization with my Minimalist Spice Labels Template! Say goodbye to the chaos of rummaging through a cluttered spice cabinet and welcome a sleek and efficient kitchen setup. My printable spice labels and editable spice jar labels are the ultimate solution for every culinary enthusiast.
Before telling you more about this template, I want to take a moment to personally thank you for considering my Etsy store. As the creator behind every digital product, I pour my heart and soul into crafting each item with love and attention to detail. Your support means the world to me, and I truly appreciate every purchase. If you find my products delightful and they bring joy to your life, I kindly ask for your feedback through a review. Your reviews not only inspire me to create more but also help others discover the quality and value of my creations. Thank you for being part of my journey and for your continued support.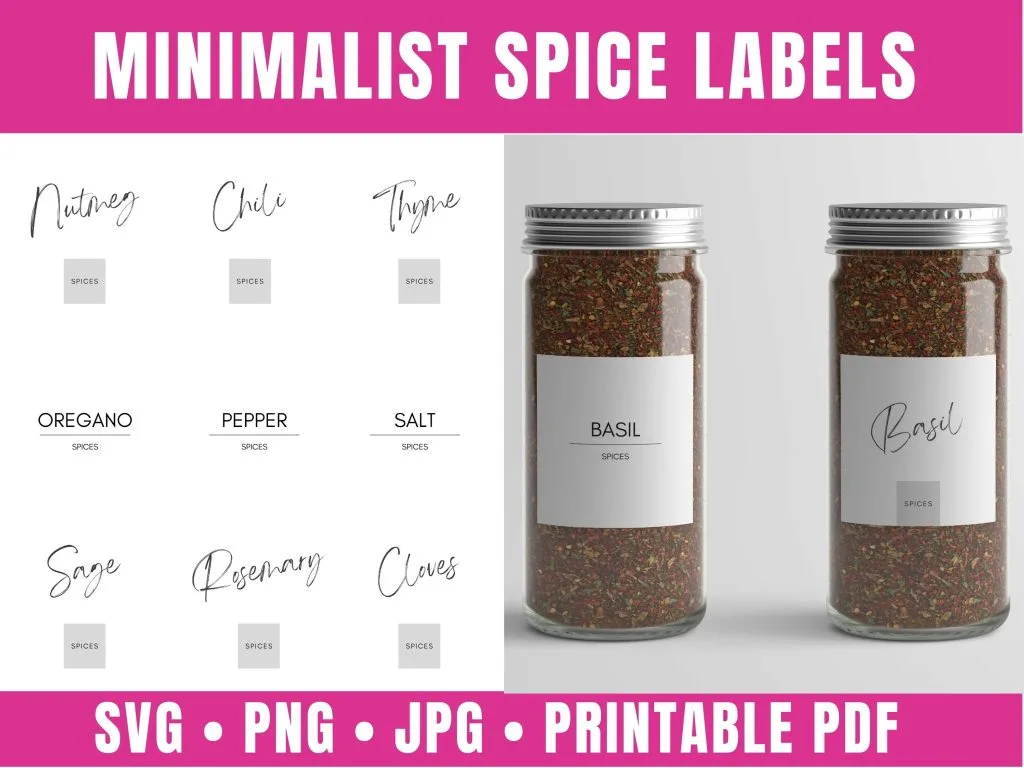 With this comprehensive set of SVG, PNG, and PDF files, along with a user-friendly Canva template, you have all the tools to create your dream spice labels. Whether you prefer a modern minimalist design or a touch of traditional elegance, these versatile labels can be customized to match your personal style effortlessly. Update them whenever needed with our editable feature, ensuring your spice collection remains perfectly organized.
Choose from a curated selection of cursive/handwritten spice labels stickers, as well as simple and modern vinyl labels for your spice jars. These labels are not only practical but also visually appealing, adding a touch of sophistication to your kitchen decor. Thanks to these printable spice labels, you can easily replace or add new spices to your collection, ensuring that your spice cabinet remains complete and organized.
These minimalist spice labels can also be used as lid labels, suitable for both round and rectangular lids. They can be printed on both white and transparent backgrounds, giving you even more flexibility in creating a cohesive aesthetic. And let's not forget, these are spice labels cut files for popular cutting machines like Cricut and Silhouette, making the labeling process a breeze.
INSTANT DOWNLOAD: You'll receive a convenient zip archive containing 40 spice labels SVGs, 40 PNGs, and 40 JPGs. Additionally, we provide a ready-to-print A4 PDF with all the spice labels included, as well as a link to an editable Canva template, allowing you to effortlessly add your own spices and pantry ingredients to this remarkable spice labels template. Take the first step towards spice organization perfection today!