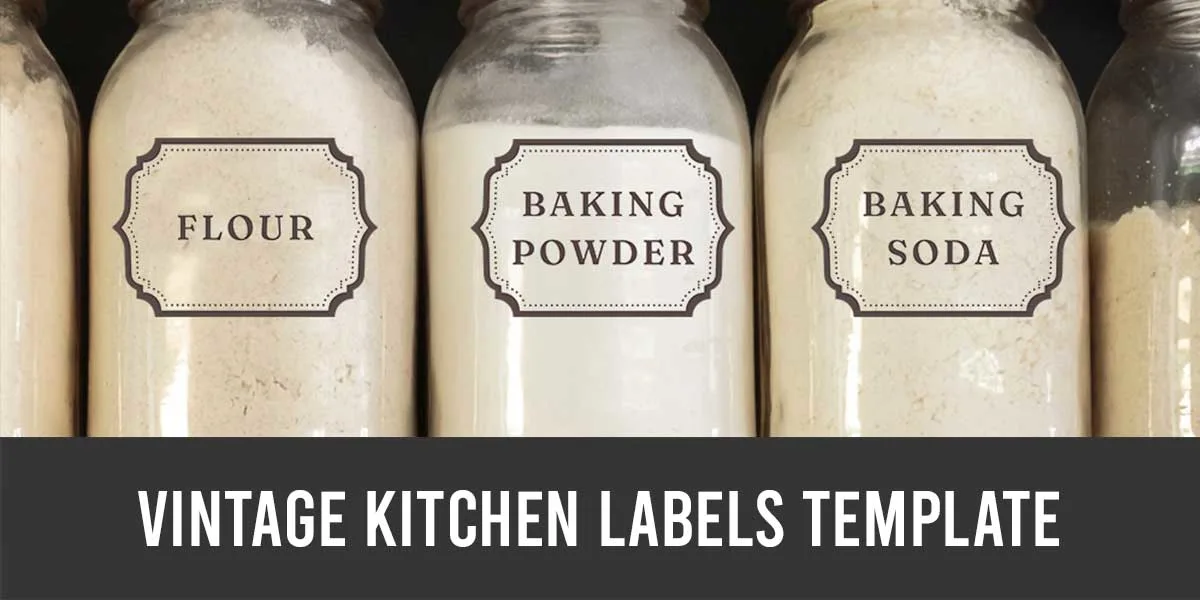 Step into the past and elevate your kitchen organization with my Vintage Kitchen Labels Template! Discover a delightful collection of 70 antique pantry labels and retro spice labels that will infuse your culinary space with a touch of nostalgia. From food jars to pantry items and spices, these printable and editable container labels are designed to bring timeless elegance to your kitchen.
Before telling you more about this template, I want to take a moment to personally thank you for considering my Etsy store. As the creator behind every digital product, I pour my heart and soul into crafting each item with love and attention to detail. Your support means the world to me, and I truly appreciate every purchase. If you find my products delightful and they bring joy to your life, I kindly ask for your feedback through a review. Your reviews not only inspire me to create more but also help others discover the quality and value of my creations. Thank you for being part of my journey and for your continued support.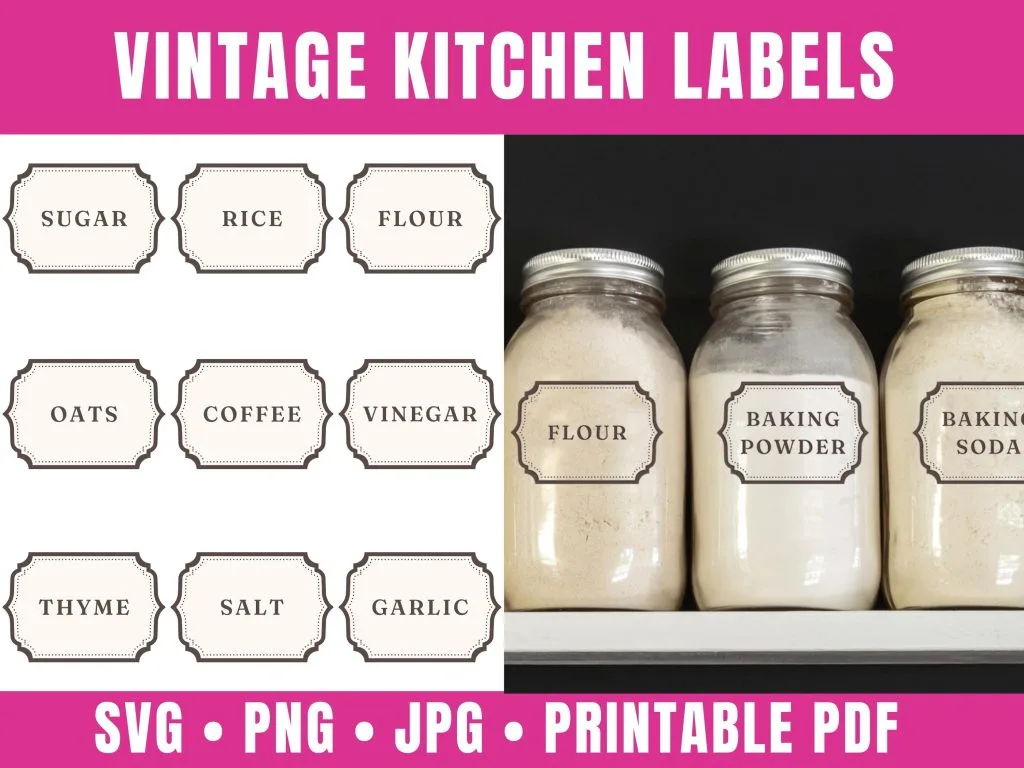 Capture the Charm of Vintage. Unleash your creativity as you personalize and print these editable kitchen labels. With just a few clicks, you can create a stunning sheet of beautifully labeled containers. These vintage-inspired labels will take your kitchen organization to the next level, adding a touch of sophistication and charm to every shelf.
A Haven of Nostalgia:. Indulge in the enchanting allure of our vintage spice labels and vintage pantry labels. Each label exudes the character and warmth of bygone eras, transforming your kitchen into a haven of nostalgia. Embrace the elegance of a bygone time while maintaining a modern sense of order and functionality.
Seamless Customization: Our Vintage Kitchen Labels Template provides the versatility you need to personalize your kitchen. Easily customize the labels to suit your unique culinary collection. Whether you're a passionate cook, a dedicated baker, or a meticulous organizer, these labels offer a stylish solution for your kitchen needs.
Effortless Access, Instant Style:. Download our vintage pantry labels and retro spice labels in SVG, PNG, and JPG formats with an instant zip archive. You'll also receive a ready-to-print A4 PDF featuring all the vintage kitchen labels. Additionally, we provide a link to an editable Canva template, enabling you to effortlessly add your own spices and pantry ingredients to this versatile kitchen labels template.
Embrace Timeless Elegance: Enhance your kitchen decor with our Vintage Kitchen Labels Template and let the allure of the past grace your culinary space. Bring order, style, and a touch of nostalgia to your kitchen shelves. Upgrade your kitchen organization today with these captivating vintage labels and create a space that evokes cherished memories and timeless elegance.
Rediscover the beauty of the past and reimagine your kitchen organization with these Retro Pantry and Spice Labels Template. Transform your culinary haven into a space that seamlessly combines functionality and timeless elegance. Download the zip archive today and embark on a journey that fuses nostalgia with modern convenience. Let the vintage charm of our pantry and spice labels inspire your culinary creativity and elevate your kitchen to new heights of style.